Welcome to Power Tip Tuesday!
Each week you'll get "best of the best" tips from Zimbra Power Users, guaranteed to save you time. This week: Searching in Zimbra …
Wasting time searching for a specific email? Not in Zimbra, where searches are easy and fast! Search your entire Zimbra account, including attachments, in seconds.
Great and easy ways to search in Zimbra:
Quick keyword search
Complex search
Right-click search
Quick Keyword Search
You can do a quick search using keywords like from, to, in, etc. Click here to see all search keywords.
To search by keyword: keyword: search word(s)
Examples:
Find all email received from Mark (all email with "Mark" in the From field):

Find all email in the Sent folder:

Search for words in an email by typing the words into the search field. For example, to search for email including "overview document":

This shows all email with "overview document" in the:
Content
Subject line
Attachments
Etc.
Use quotes to search for multiple words combined. Without the quotes, the search results will include all emails with "overview" and all emails with "document".
Complex Searches
You can also build a complex search using the Search menu.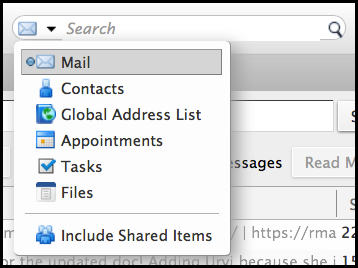 Click the magnifying glass in the search field to open the Search tab.
This is a great feature of Zimbra's search … your search results don't disappear! They open in a separate tab that you can refer to as needed.
The Search tab has multiple menus and options that you can use to refine a search. For example, you can:
Click "has attachment" to see only email with "overview document" that includes an attachment
Set a date range
Show email only from or to a specific sender
Show only email with a specific tag
Etc.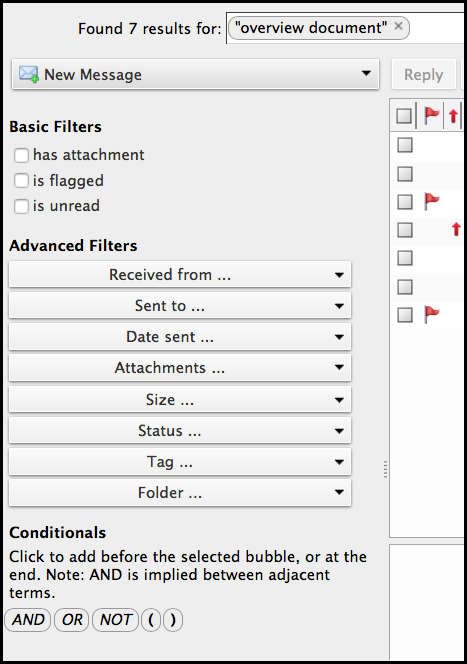 Right-Click Search
There is a quick way to search for all email you have sent to or received from a specific user:
Right-click a user name (in your inbox, in an email, in an appointment, etc.).
Click Find Email.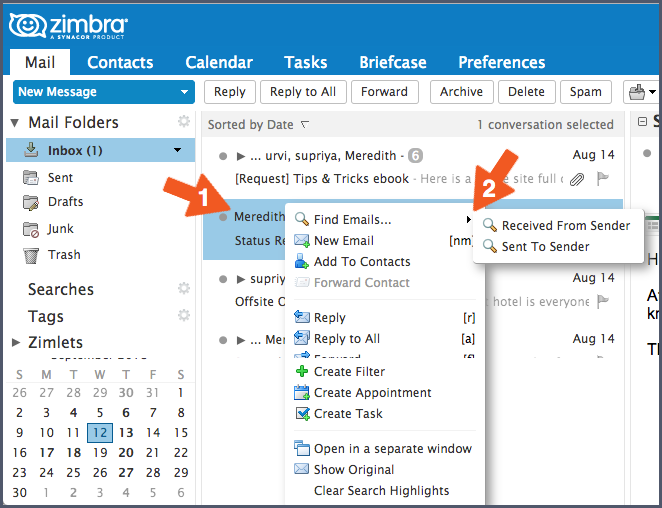 Pin Your Search Tab
Pin the Search tab to alternate between the search results and your mail … the search results don't disappear!

Save Your Search
Save any search you perform often. To save a search, click the Save button.

Saved searches are in the overview pane. Click the search whenever you need it.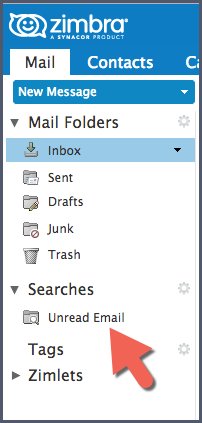 Do you want to learn more about searching in Zimbra?
Zimbra Blog posts:
Zimbra demo:
Interested in reading the Top 15 Zimbra Tips & Tricks guide? Download here in English, Vietnamese, Thai, Bahasa Indonesia, German, French, Italian and Spanish!

Thanks for reading & see you next week,
Your Zimbra Friends & Colleagues