Did You Know? Searching in Zimbra Part 3: Creating a Search
Did you know that Zimbra provides an easy-to-use search where you can use menus to create any search you need?
Next week's post will show you how to quickly create commonly used searches.
To create a search, click the magnifying glass icon in the search field (upper right corner of your Zimbra screen): 

Then use any combination of the filters and menu selections below.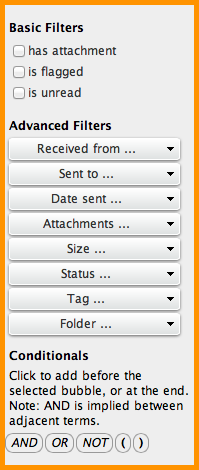 Here are some examples.
In this search, I used the Received from menu to search for all email received from punnold@zimbra.com, and I used the Attachments menu to search only for messages with Microsoft Excel attachment. Note that the search syntax is created automatically and displayed in the search field as the search is created.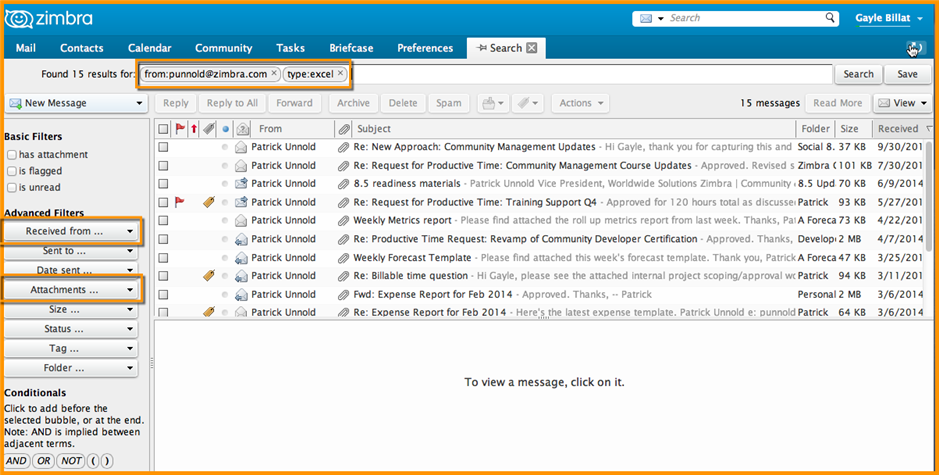 In this search, I used the Date Sent menu to search for all email received before March 3, 2015, and I used the Tag menu to search for all email tagged with "Feb 25-27 Session"