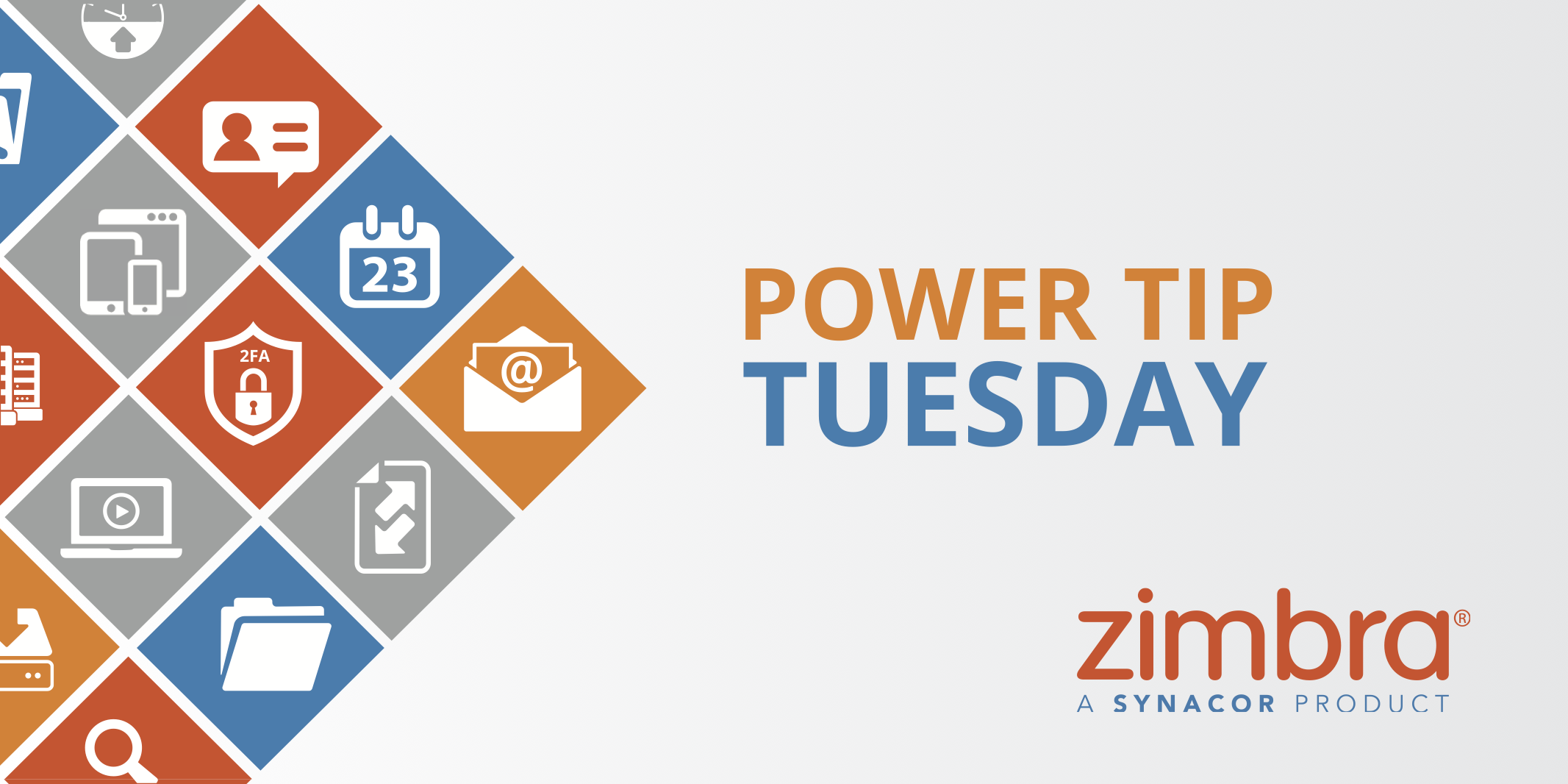 Do you use your Zimbra mini calendar? Know what the mini calendar is? It can save you a lot of time when you create appointments!
Note: If you don't see a mini calendar, either your organization has not enabled the mini calendar or that preference is turned off. To turn it on: Preferences > Calendar > Always show the mini calendar. If you still don't see it, contact your System Administrator or email service provider for more information.

There are two ways to use Zimbra mini calendar as a shortcut to create a meeting:
From an email: This is an excellent shortcut because it opens an appointment tab that automatically includes everyone in the email to/from/cc lists, the content of the email and any attachments from the email! Click here for a demonstration.
From any Zimbra tab: As shown below, right-click any date on the mini calendar and select New Appointment. You do not need to be in the Zimbra Calendar tab to create a new appointment.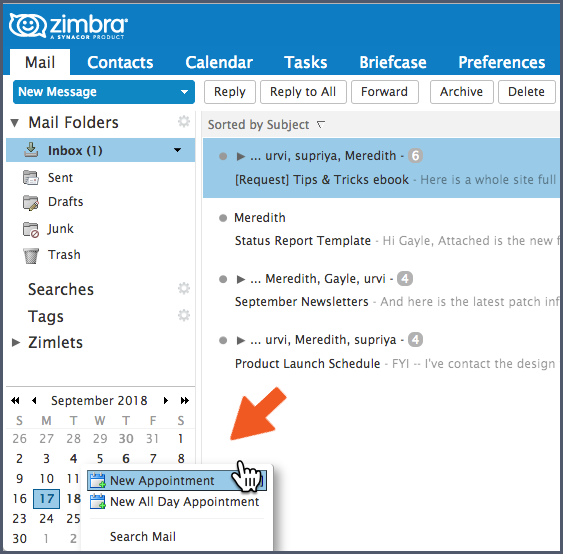 Thanks for joining us for Power Tip Tuesday!
Your Zimbra Friends & Colleagues