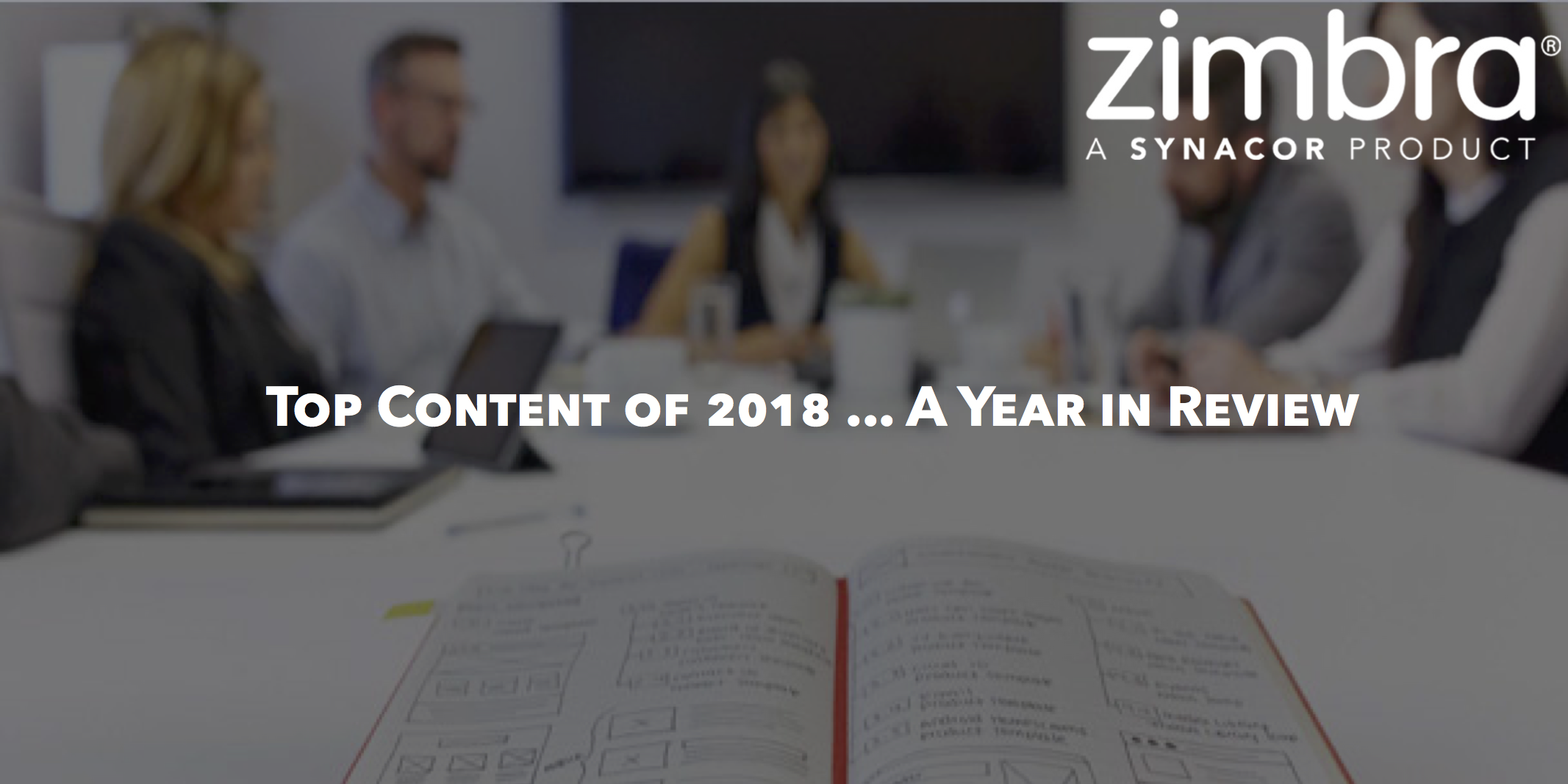 Celebrating Zimbra highlights from 2018!
Did you already read these? Already see these pics? Were you THERE in person?! What a year it was … and the future's so bright!
Top 5 Blog Posts
Are you subscribed to the Zimbra blog? Check it out! Whether you are a Zimbra Admin, a Zimbra user or anything in between, you will find news, tips & tricks, updates and more. The top 5 viewed posts from 2018 are …
How to Install Zimbra Collaboration 8.8 on Ubuntu 16.04 LTS
How to Install Zimbra Collaboration 8.7 on Ubuntu 14.04 LTS
How to Add Your Logo in the Login and App Windows in Open Source or Network Edition
How to Block Incoming Users or Domains
What's New? Zimbra Collaboration 8.8!
Top 5 youtube Videos
Our youtube channel features webinars from Zimbra Support, updates from the Zimbra Product team, demos for Zimbra users and so much more. 2018 was the year for great new technical content, as you will see from the top 5 videos …
Installing SSL Commercial Certificates
Zimbra Disaster Recovery (DR) Legacy
Top Zimbra Success Stories
With more than 20 new success stories in 2018, here were the top 3. And we have to admit … the Oceano success is one of our favorites because they migrated to Zimbra from both Google AND Microsoft! Click here to see more.
Oceano Moves from Google and Microsoft to Zimbra for On-Prem Security, Privacy and Lower TCO
Sheela Foam Turns to Zimbra's Advanced Collaboration Platform
Future Group Scales Collaboration with Zimbra
Zimbra Around the World
2018 was a tremendous year because we had great opportunities to meet YOU! Our biggest events of the year were …
8th Annual Zimbra Forum France
Partner, customer, users and Zimbra Community members gathered in Paris for a day of Zimbra knowledge sharing. Watch the recap!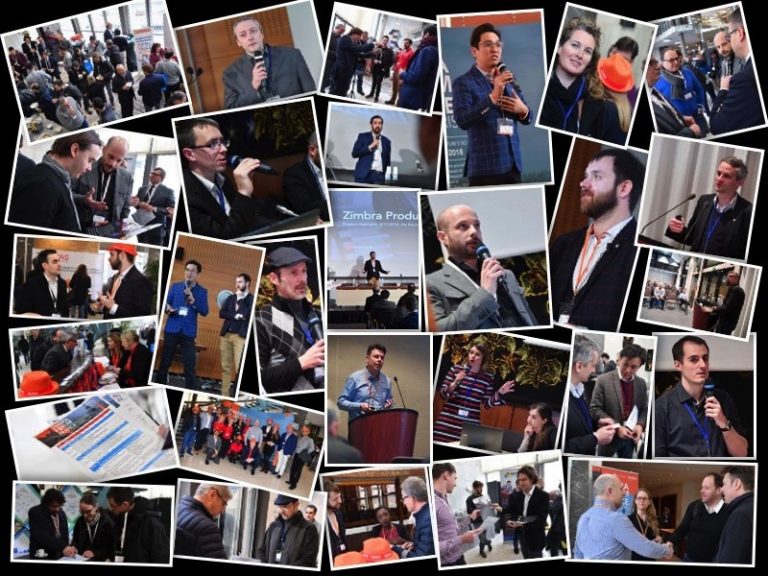 Zimbra ACTIV8
Our 2018 ACTIV8 events joined Zimbra friends, customers, users and partners together to discover the latest Zimbra features. ACTIV8 events were a perfect opportunity to engage and exchange ideas with our Zimbra Team and the Zimbra Community.
Zimbra ACTIV8 Vietnam in Ho Chi Minh City hosted over 60 attendees!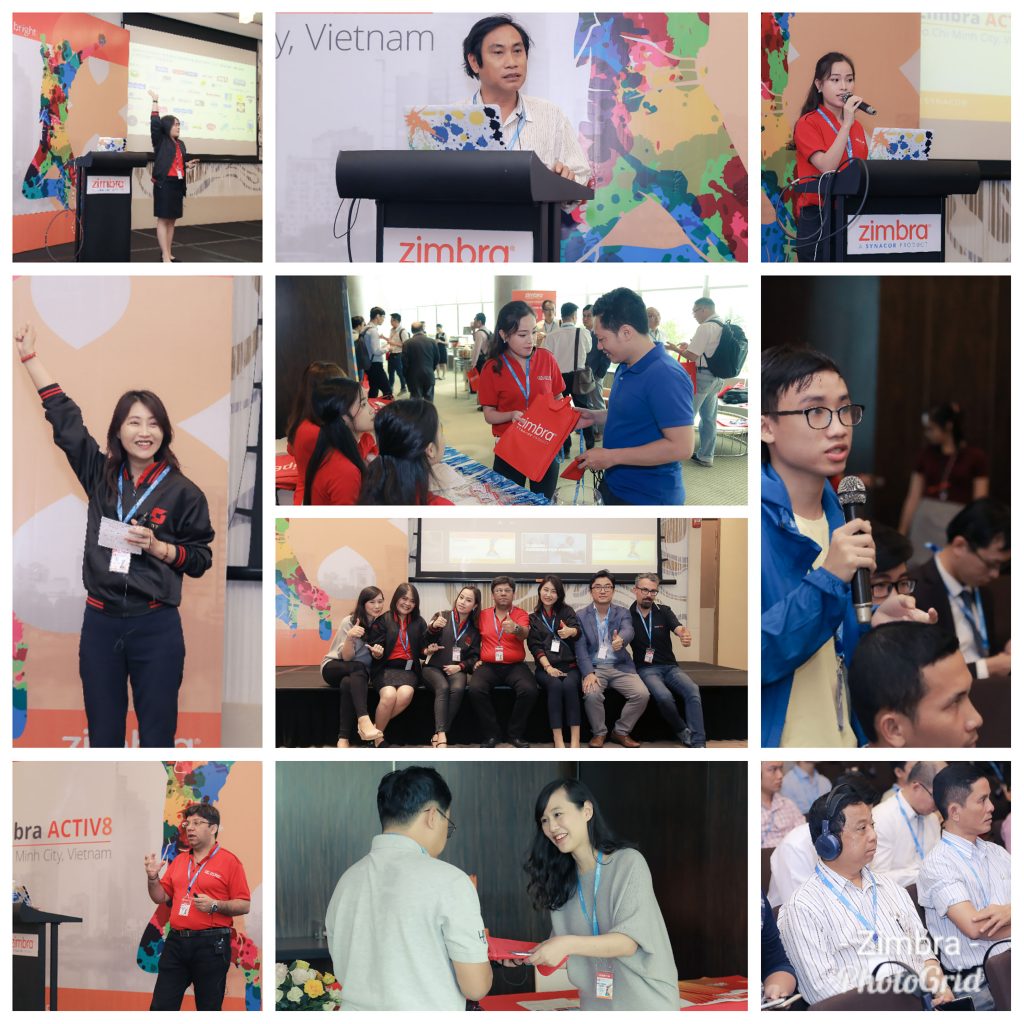 At Zimbra ACTIV8 North America in Dallas, our 40+ attendees played a bit of golf, networked and enjoyed presentations from Zimbra gurus and Zimbra partners.
Watch the highlights from Appreciation Night!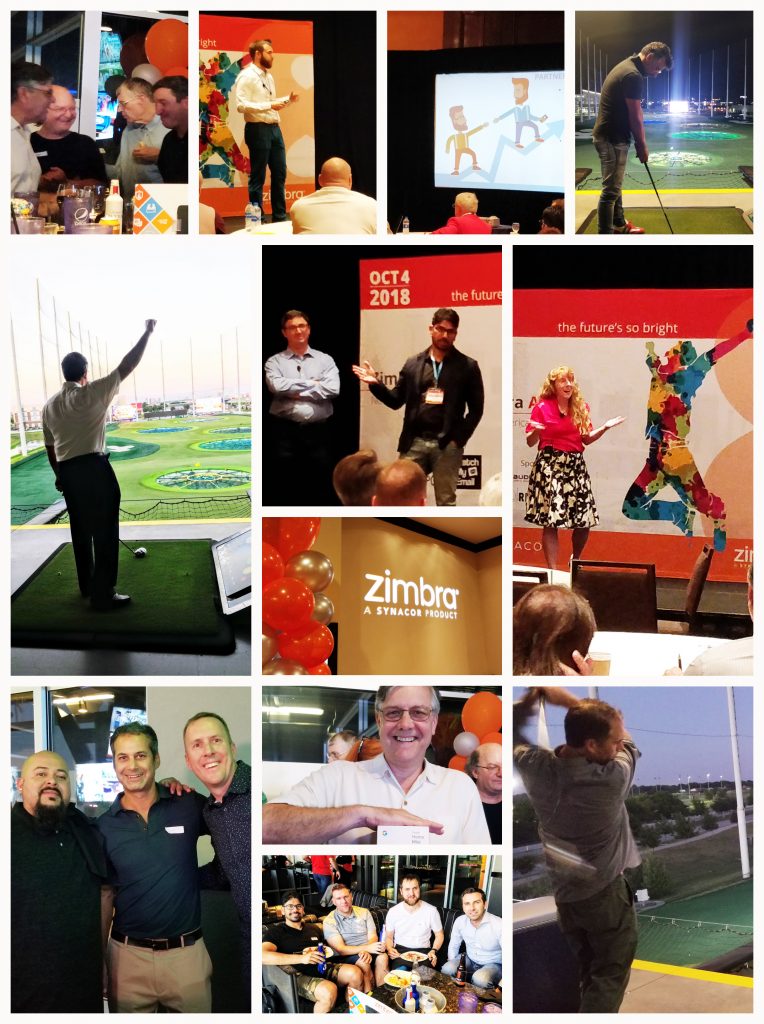 Many, many thanks to each of you who make Zimbra great!
Future's so bright!
Your Zimbra Friends & Colleagues