Last week you learned about Zimbra Chat, and this week it's Zimbra Drive — both are new features in Zimbra 8.8.
Zimbra Drive is a sync and share tool that you can use right in your Zimbra account. Just click the Zimbra Drive tab.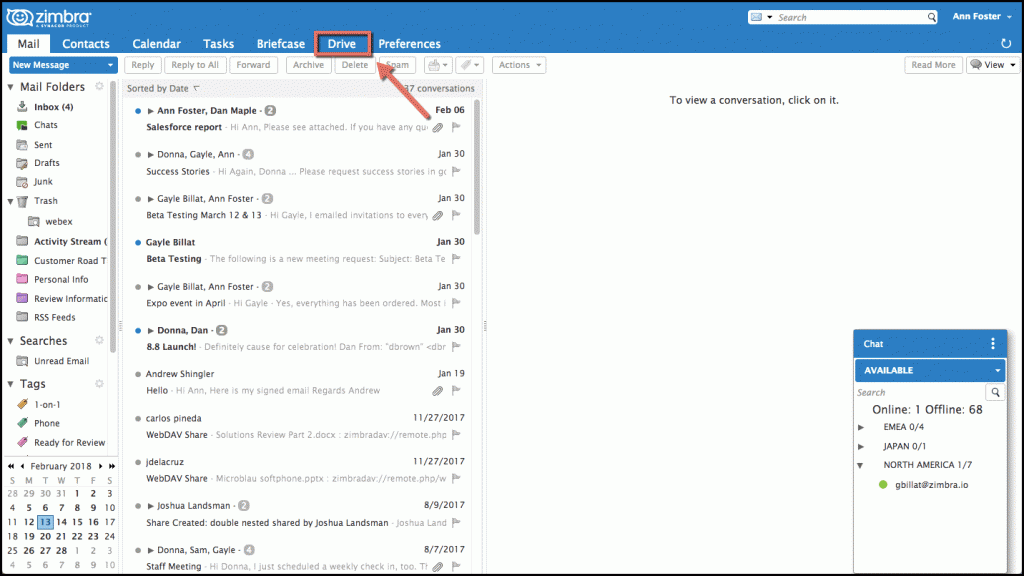 All of your folders and files are displayed. To download a file, either double-click or select the file and click Download.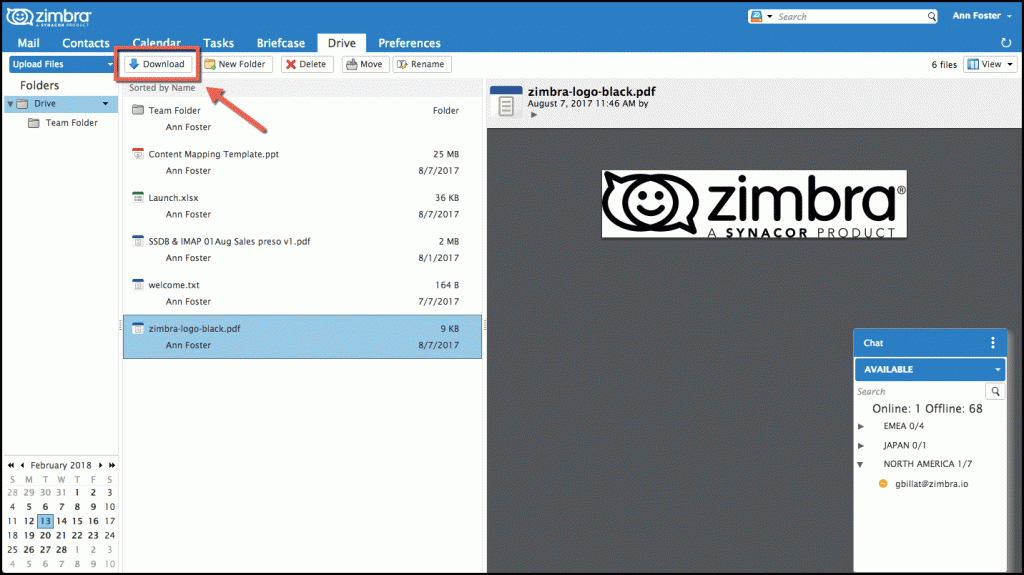 And to upload a file, click the Upload Files menu.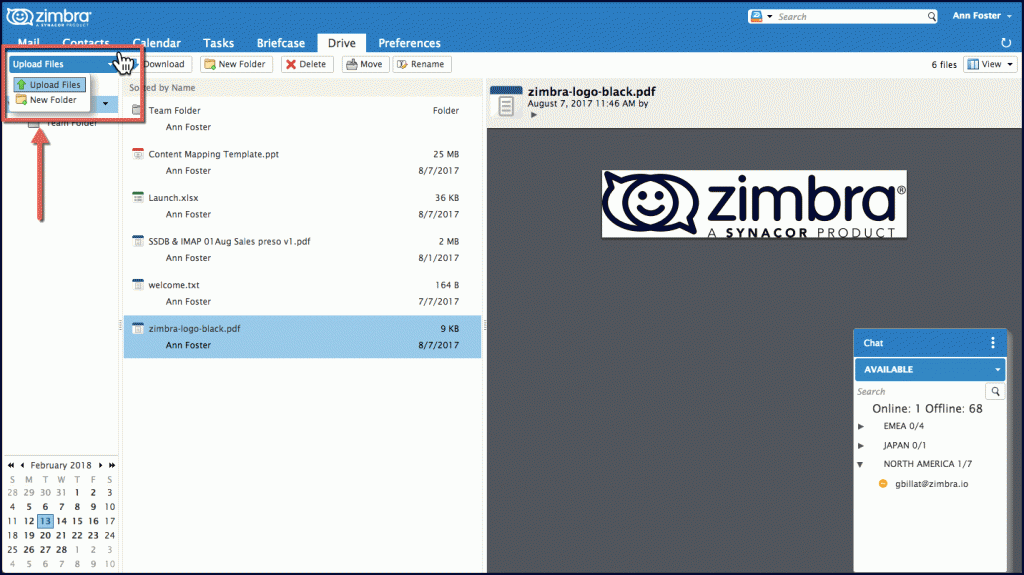 That's all there is to it! For more information about Zimbra Drive, visit zimbra.com.
Thanks for reading, and come back next week for more tips & tricks for Zimbra 8.8.