Why type out each email address when you can just type one name?
Zimbra's autocomplete feature is great when you are addressing emails or creating appointments – as you type, addresses pop up for you. But … it is also very useful to have your own email list (a.k.a distribution list/DL or alias). In Zimbra, a DL is called a "contact group."
Create as many contact groups as you need … one for your work team, one for your department, friends, family, etc. As you type an address into Zimbra, your contact groups autocomplete, too, adding all of the addresses in the group automatically.
Click here for a demo, or follow these steps to create a contact group:
Open the New menu on any tab and select Contact Group.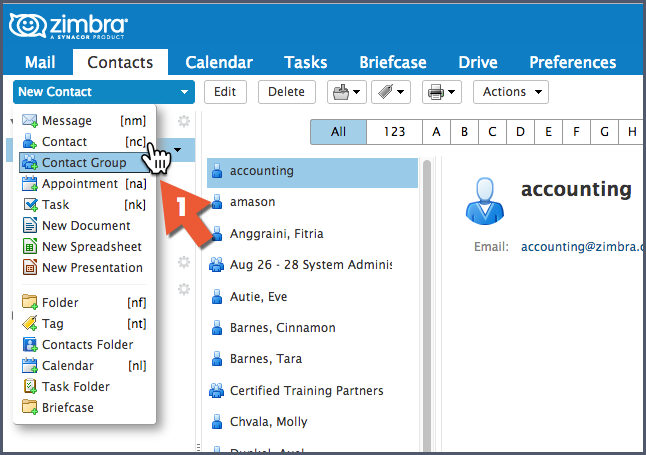 The Contact Group tab opens.
Name the group.
Search for contacts to add to the group. Zimbra searches for addresses in the Global Address List by default, but you can change this to search your Contacts. Note: Global Address List is a technical name for your company directory.
Select contacts.
Click Add to add a contact.
Click Save to save the group.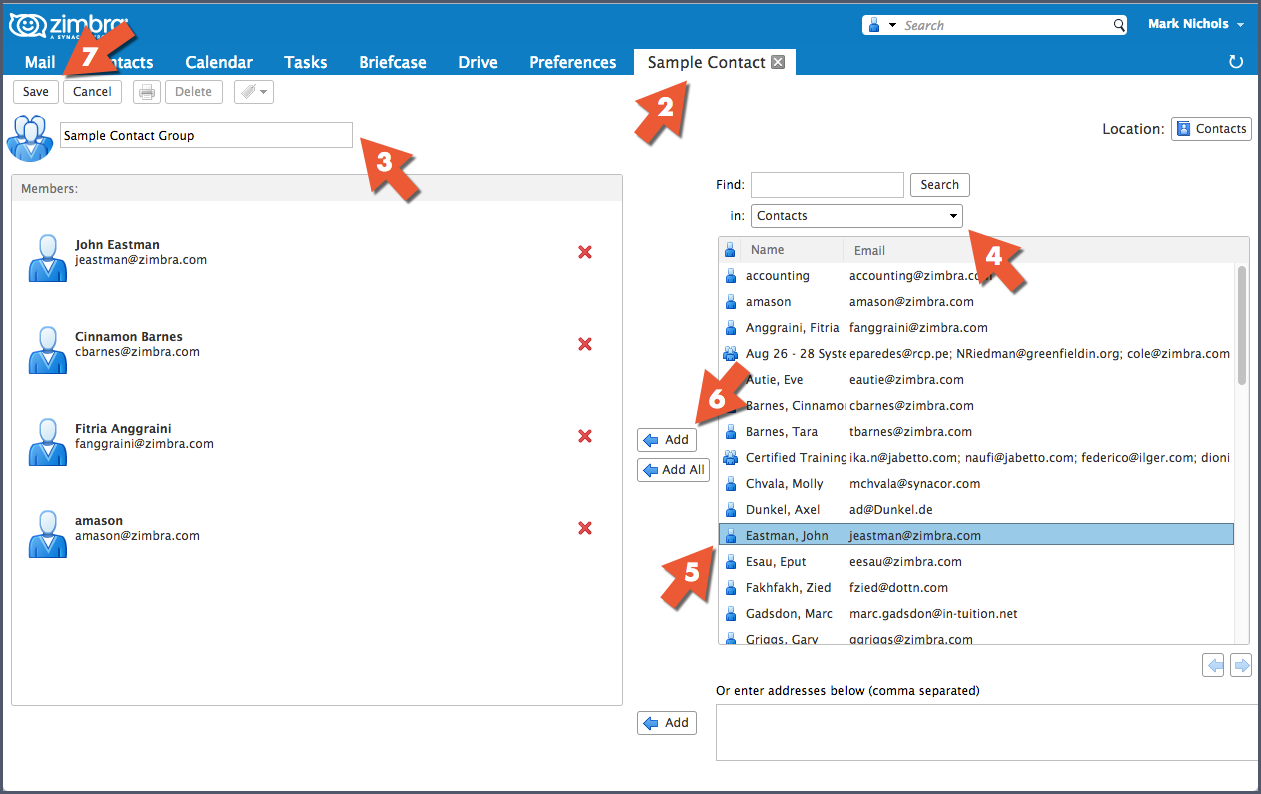 The new contact group is displayed. Notice that the icon for a contact group is a multiple head-and-shoulders icon.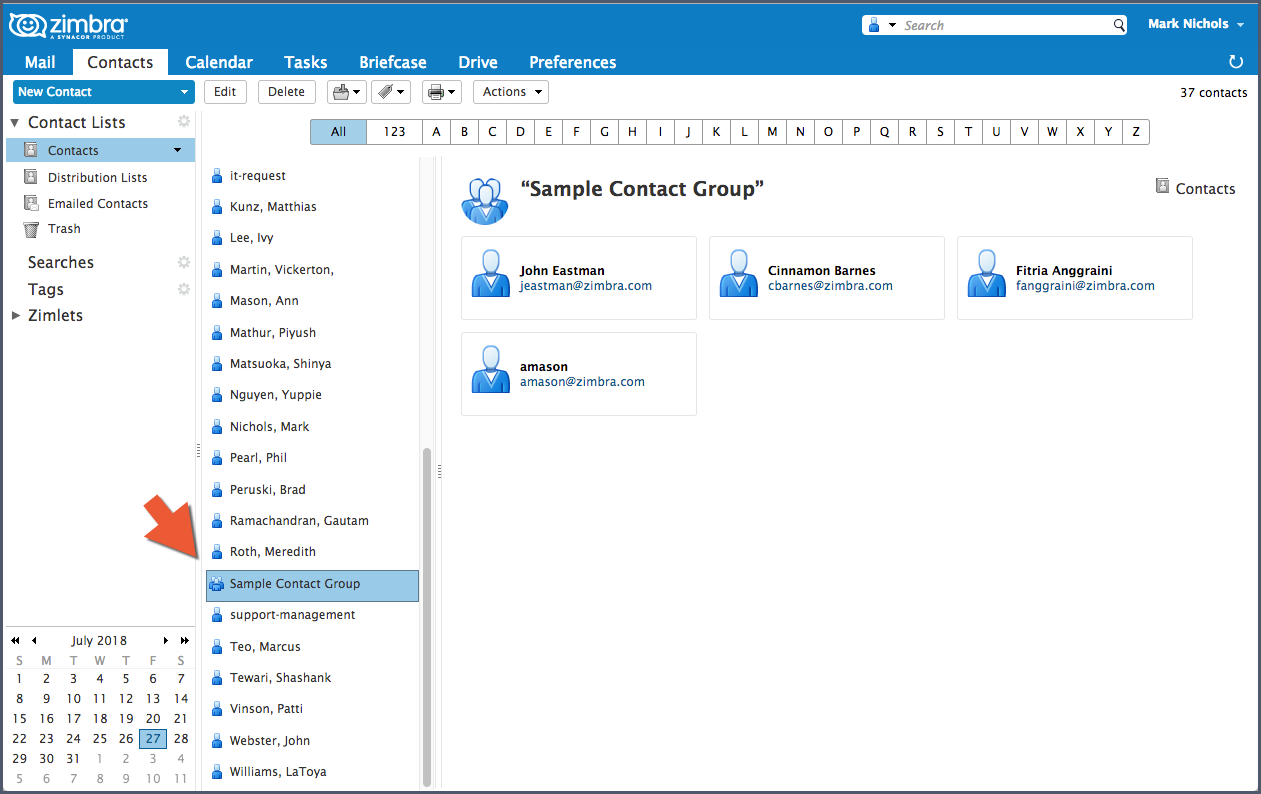 When entering an address in an email or appointment, just type the name of the contact group, and all addresses from the group will auto-complete for you.
Thank you for joining us for Power Tip Tuesday!
Your Zimbra Friends & Colleagues