Like all your emails grouped by email thread? Or do you prefer to see each individual email by itself? Zimbra automatically groups all your emails in "conversation" view. Here's what conversation view is … and how to change your view if you like!
A quick summary of conversation view:
All email with the same subject is grouped into a conversation.
You can easily see when you are in conversation view from:

The expansion/collapse arrows
The number indicating how many messages are in the conversation
Multiple names in the From column
You can easily switch from conversation to message view. Message view is a more traditional display where every email is shown in a separate row.
To switch from conversation view to message view, select View > By Message.

You can easily see when you are in message view by the mail icons.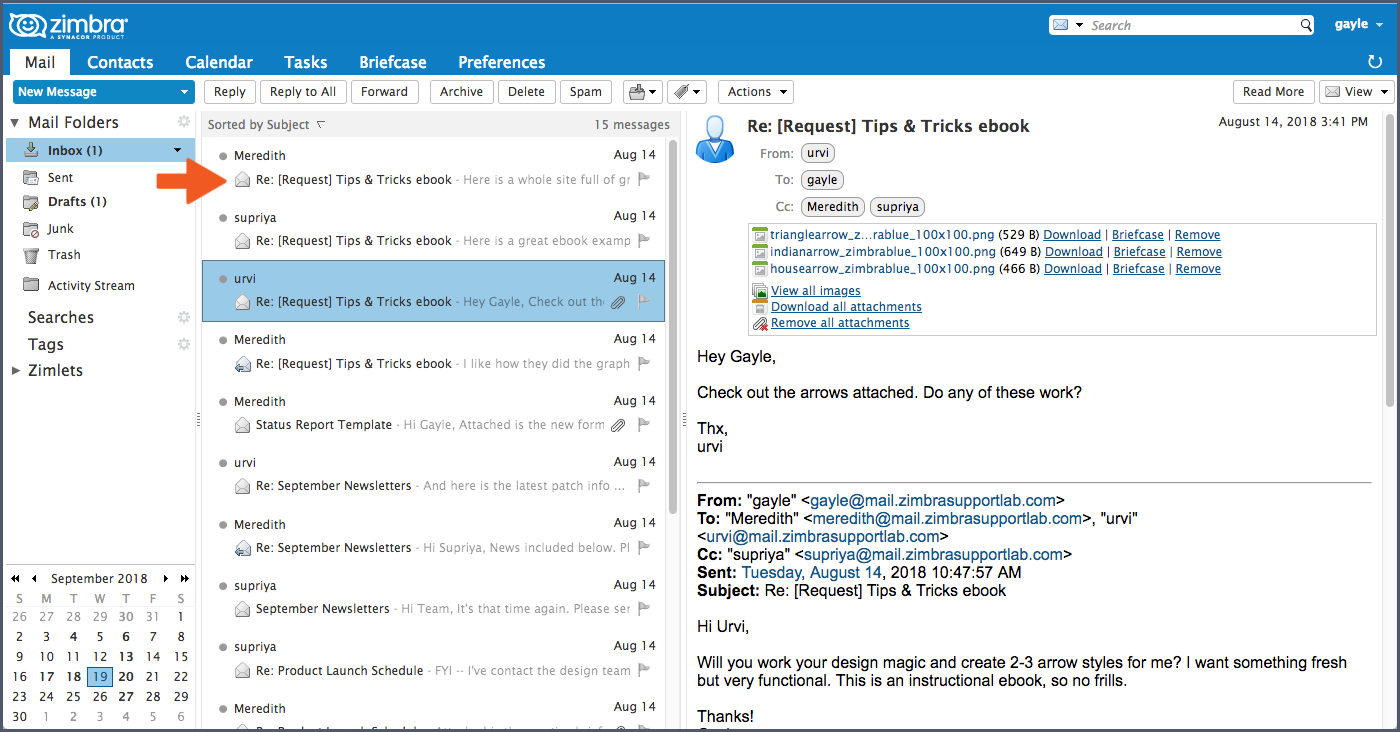 Thanks for joining us for Power Tip Tuesday!
Your Zimbra Friends & Colleagues