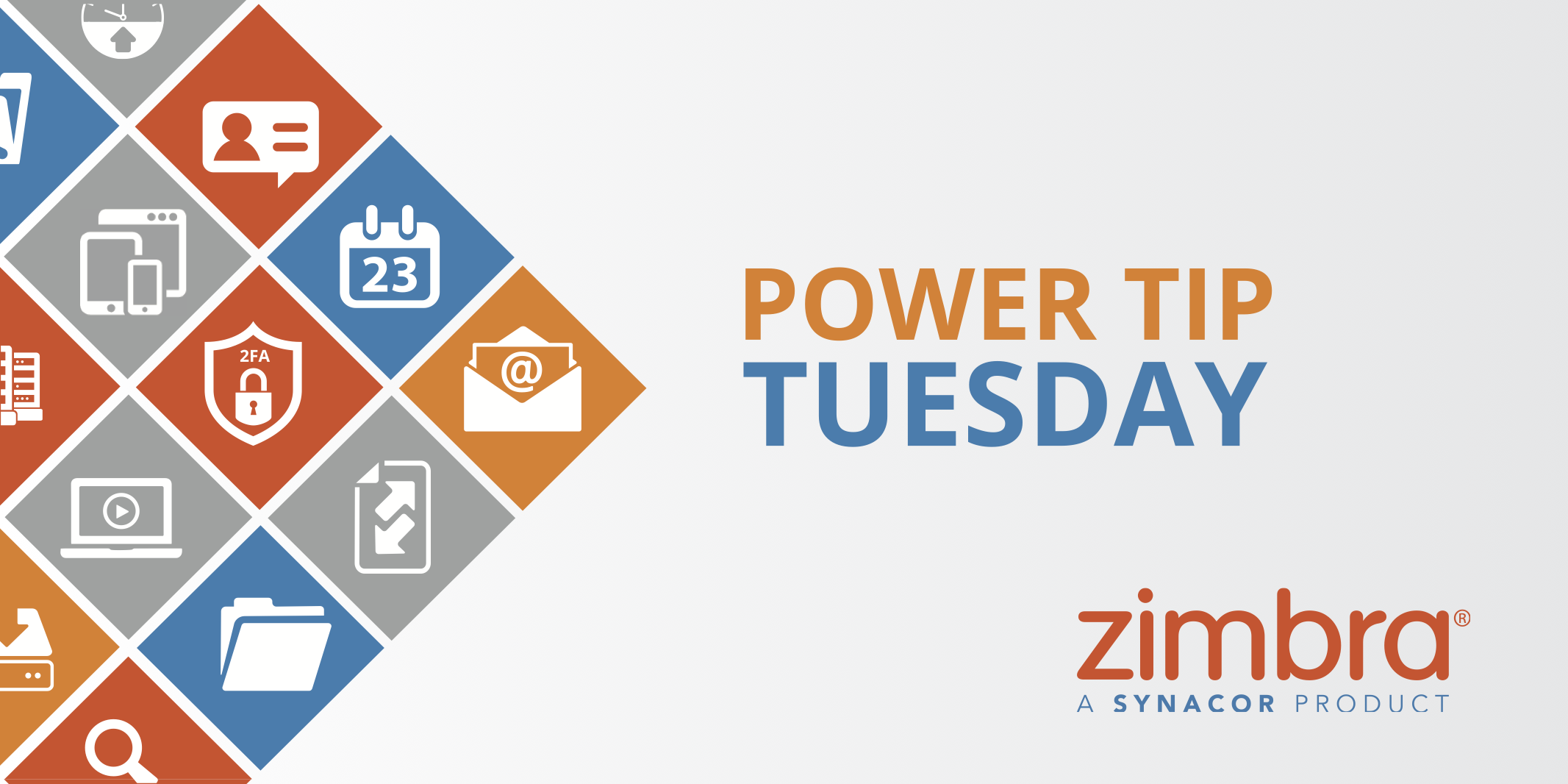 Ever wanted to change or customize your Zimbra email display or calendar?  Maybe you want to …
Read emails below the inbox instead of on the right
Display your calendar in a month view instead of a work week view
Change the language of your display
Change your timezone
In Zimbra, it's easy to change many preferences to fit your work style and needs.
This blog will highlight some of the most commonly changed Preferences. If you prefer, here is a  demonstration.
To change your preferences:
Click the Preferences tab. Your Preferences are listed in the overview pane.
Click General. On the General page, you can change:
Appearance, such as the theme (colors of your Zimbra interface), font, etc.
Time zone and language displayed
Search folders included in your searches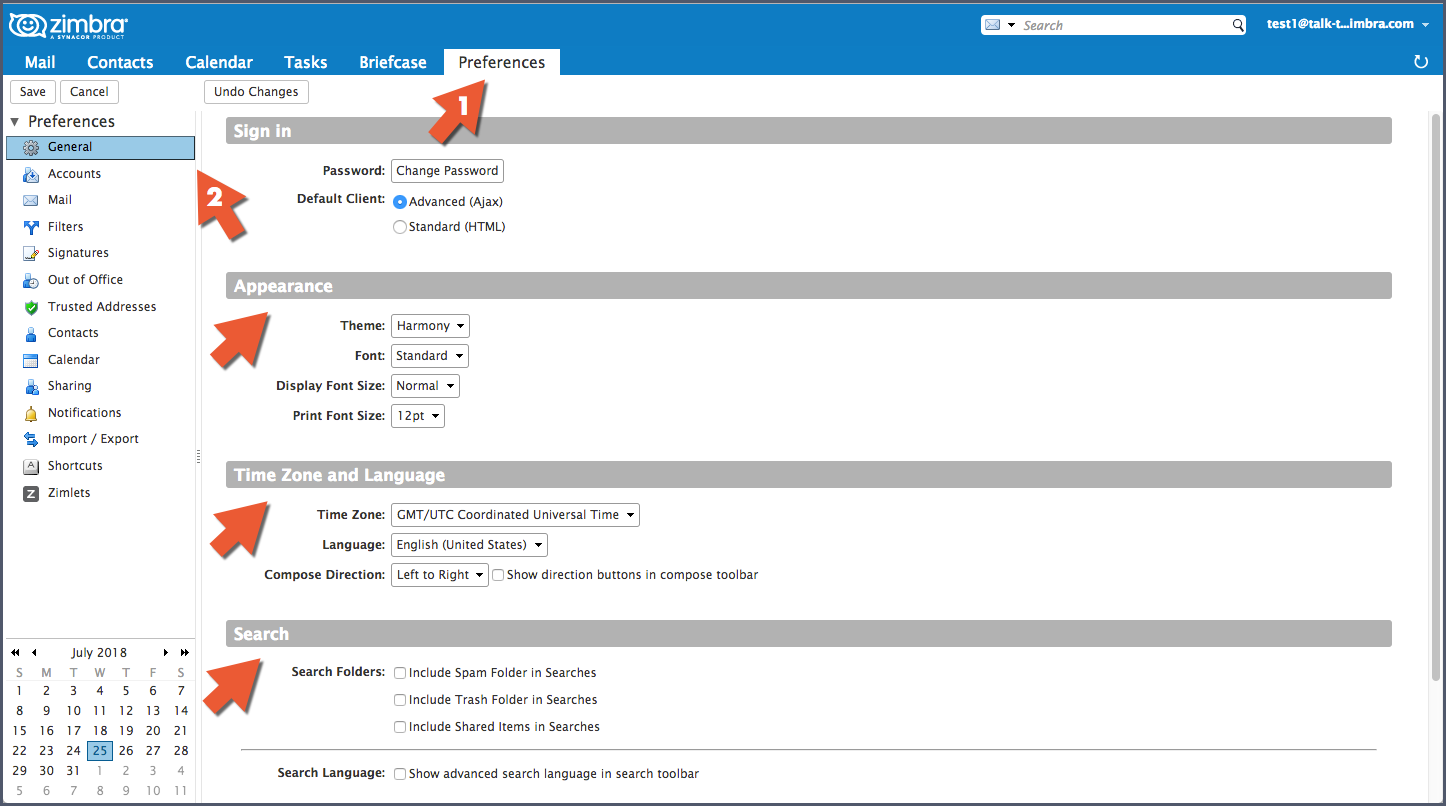 On the Mail page are options to customize how Zimbra displays messages and how Zimbra responds to received messages, such as:
Specify an action to occur when you receive a message (flash the browser title, show a pop up notification, etc.)
Forward a copy of the message to another address (helpful if someone else manages your calendar invitations and/or inbox)
Send a notification message to another address (helpful if you do not check your Zimbra mailbox often)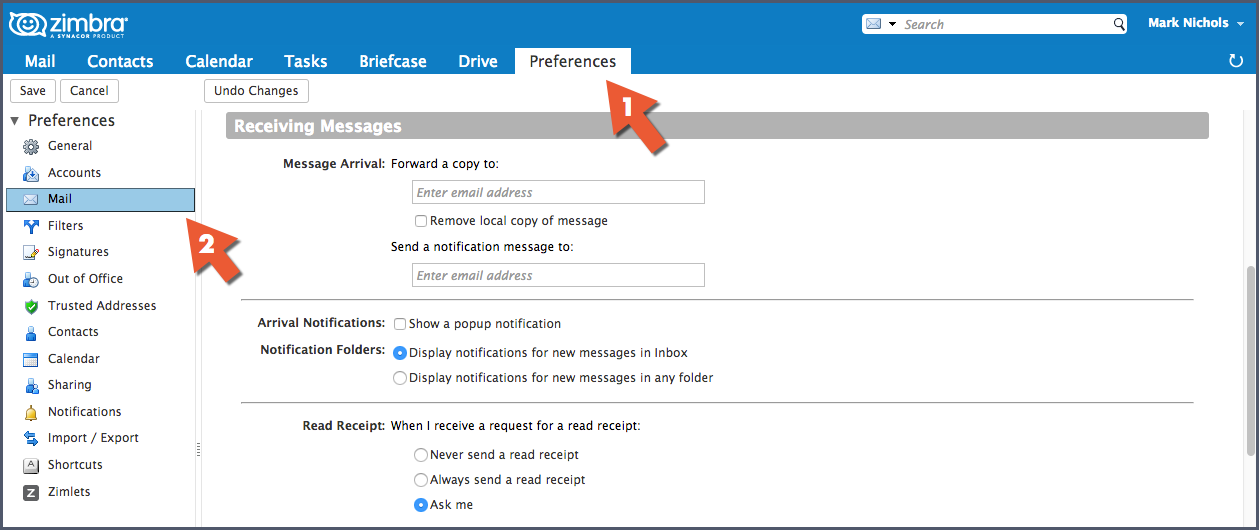 Other Preferences pages include:
Accounts: Link your other email accounts to Zimbra, so you can see all of your email in your Zimbra Inbox
Filters: Set up mail rules or filters
Out of Office: Set up your vacation or out of office messages
Signatures: Create as many signatures as you need
Calendar: Specify your own calendar settings, such as view, working hours, etc.
Sharing: Create and manage your shared Zimbra items
Shortcuts: View or print the keyboard shortcuts available in Zimbra
Here is the demo link again.
Interested in reading the Top 15 Zimbra Tips & Tricks guide? Download here in English, Vietnamese, Thai, Bahasa Indonesia, German, French, Italian and Spanish!

Thanks for reading & see you next week,
Your Zimbra Friends & Colleagues