Welcome back to the Zimbra Did You Know? blog posts!
Zimbra 8.8 launched in late 2017, and now it's time to share all of the great features with you, our users.
Let's start with the long-awaited Zimbra Chat.
The Chat panel is in the bottom right of your Zimbra window, but you can also move it to sidebar view using the submenu.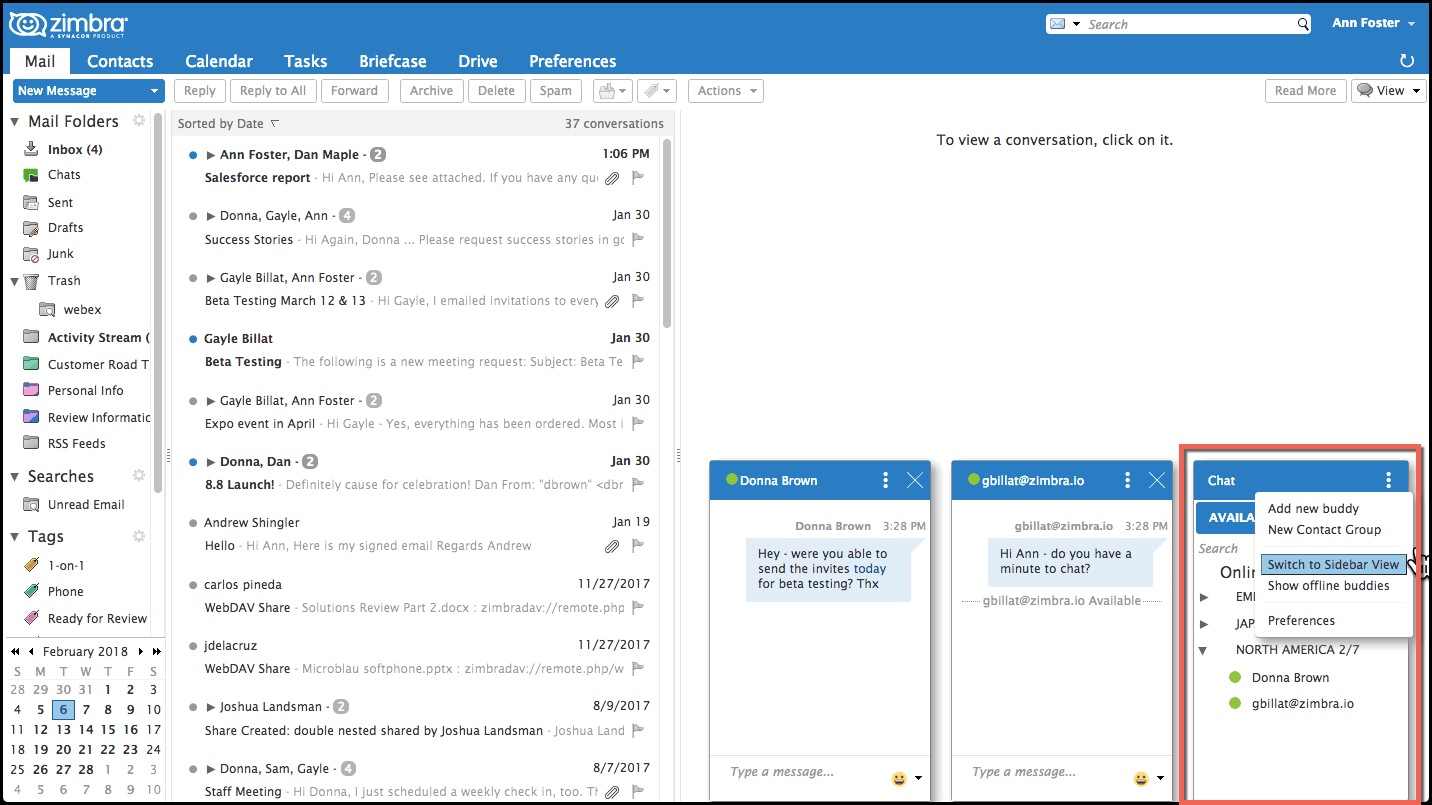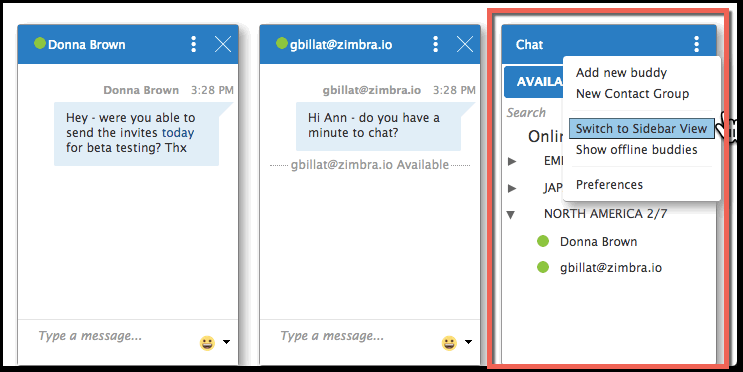 Zimbra Chat works like any other chat app …
Click a user to start chatting.
Add an emoji whenever the mood strikes.
Add a new buddy or create a new contact group whenever you choose with the Chat submenu.
Decide if you want offline buddies displayed or not, and set this in the Chat submenu.
Choose Preferences from the Chat submenu for these options …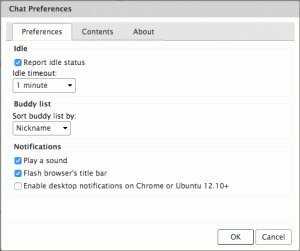 To set your status, use the Available menu: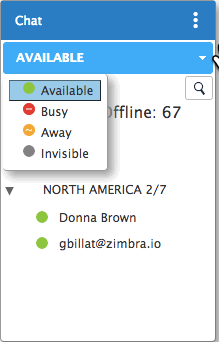 If you want to see your chat history, just click the Chats folder in the navigation pane, as shown below.

Thanks for reading! Please come back next week for more Zimbra 8.8 features.