Did you know that you can create a Zimbra document in the briefcase?
Zimbra documents are created in Zimbra, without the need for any other word processing software. They are saved to your Zimbra briefcase, and you can open and edit them any time you are logged into your account.
To create a document:
Click New Document on the Briefcase tab.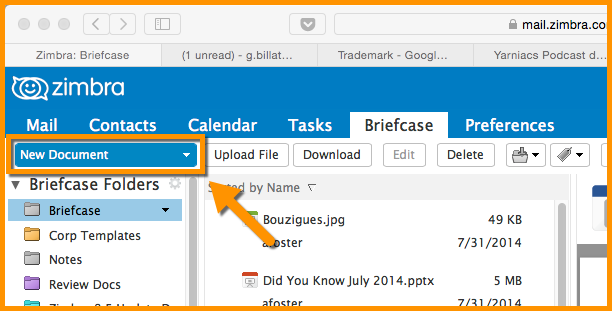 Enter and format the text into the blank page window.
Enter then name of the document into the field, and click Save.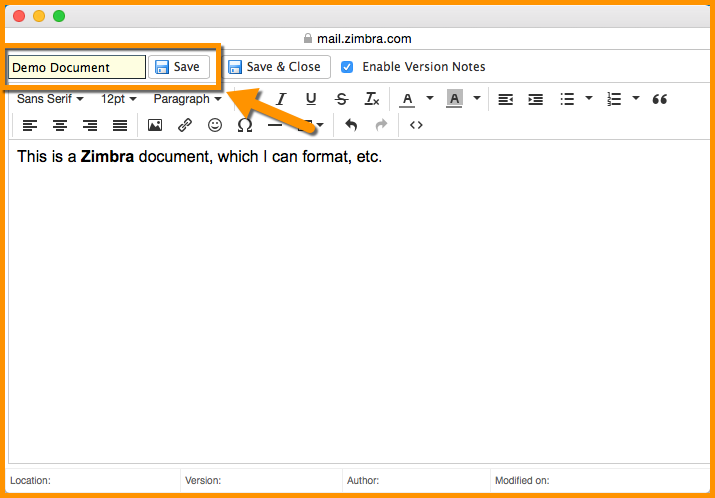 The document is listed in the briefcase, and you can use it just like any other file.