Hi Zimbra Customers, Partners & Friends,
We've been working hard to make it easier than ever to use your favorite tools right in Zimbra.
Now you can add a Webex meeting link to your meeting invites with a single click!
Here's how you set it up …
Click "New Event" in Calendar to open a meeting invite. Open the Webex menu like you see below, and click "Configure Webex Account."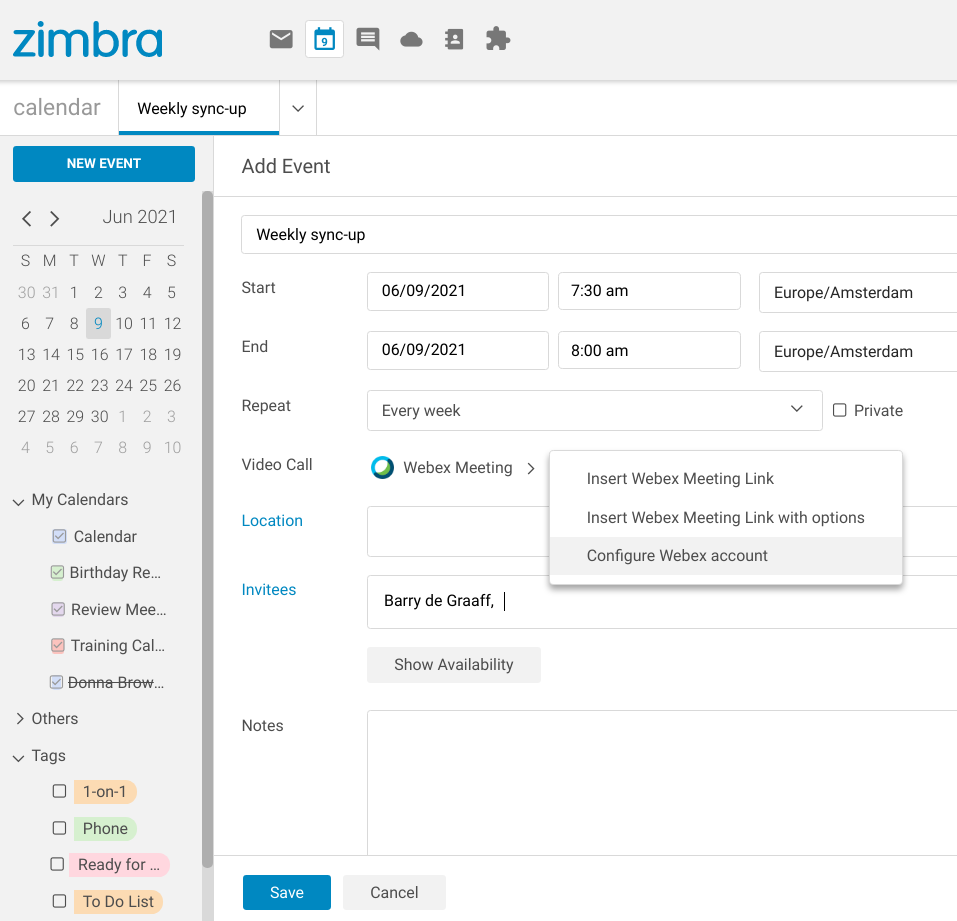 2. Enter your Webex account information.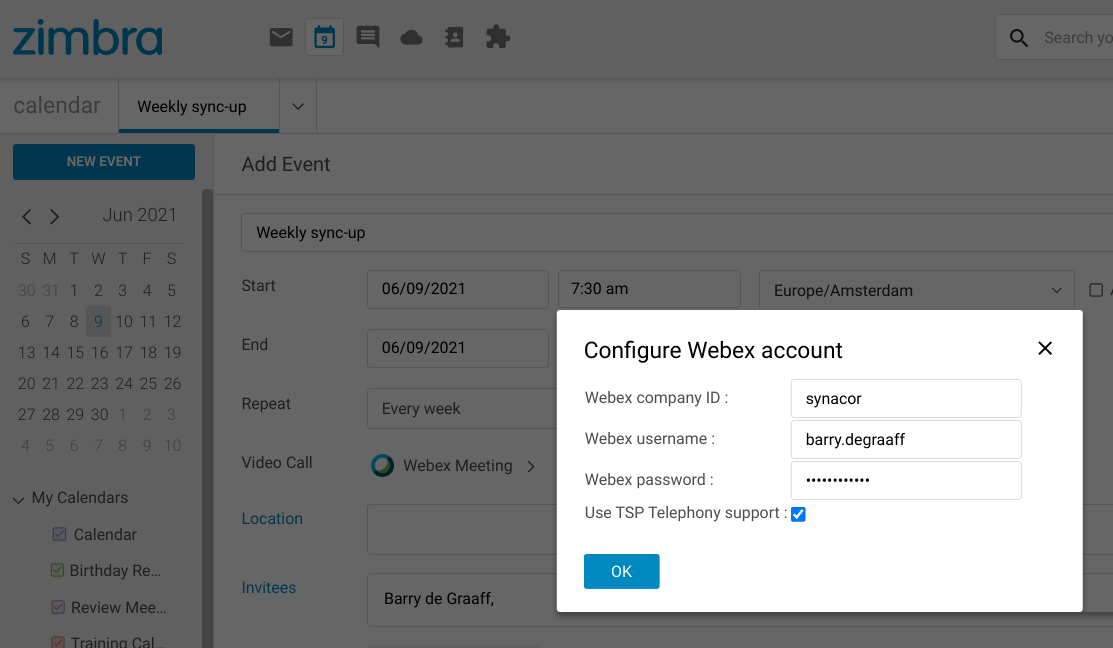 Now, when you click the Webex menu, choose "Insert Webex Meeting Link."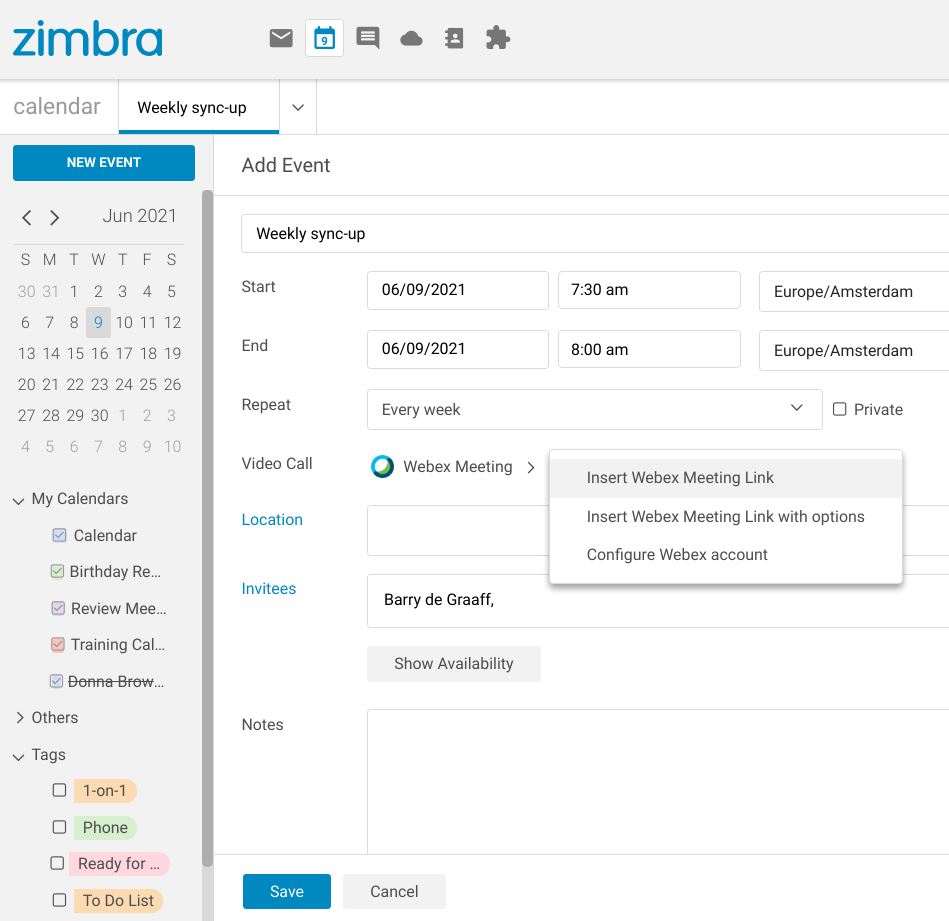 And … BAM! The meeting link is added. It's that easy!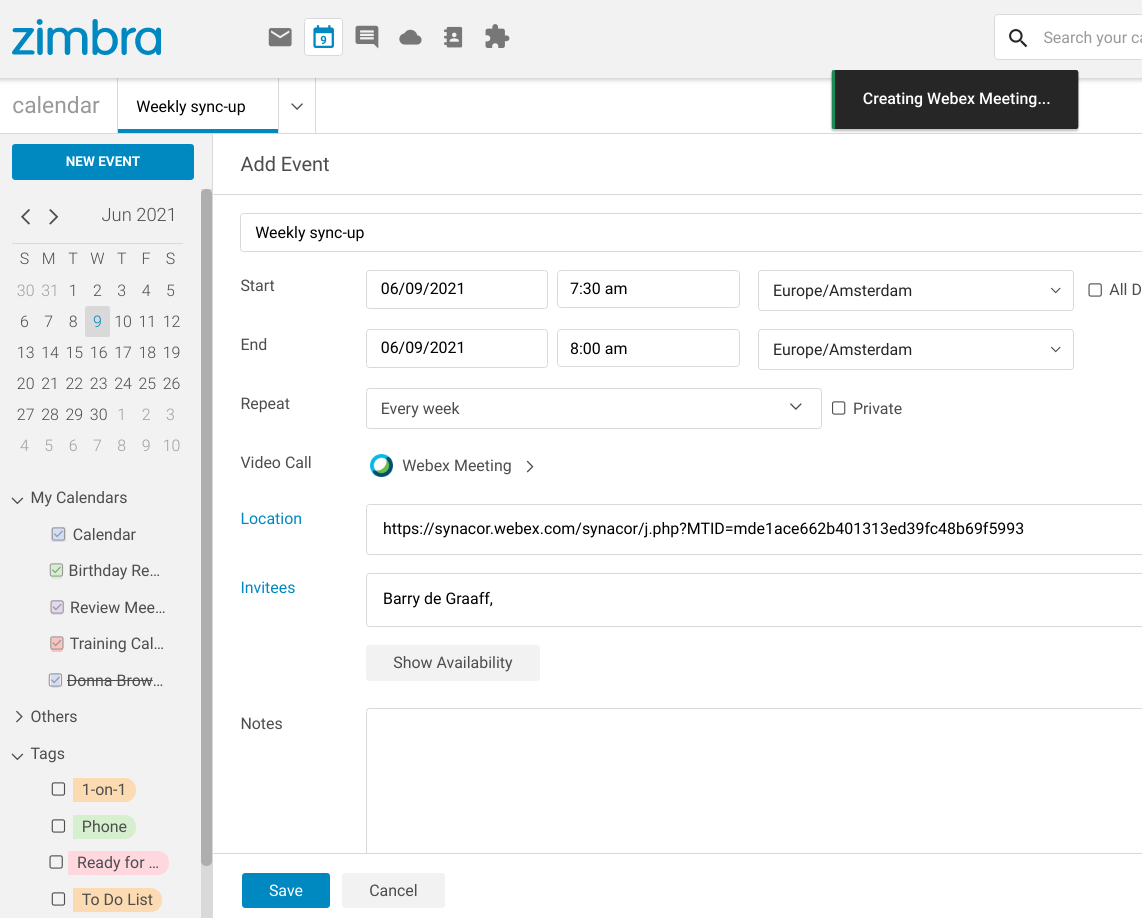 You can also choose "Insert Webex Meeting Link with options" to specify alternate hosts.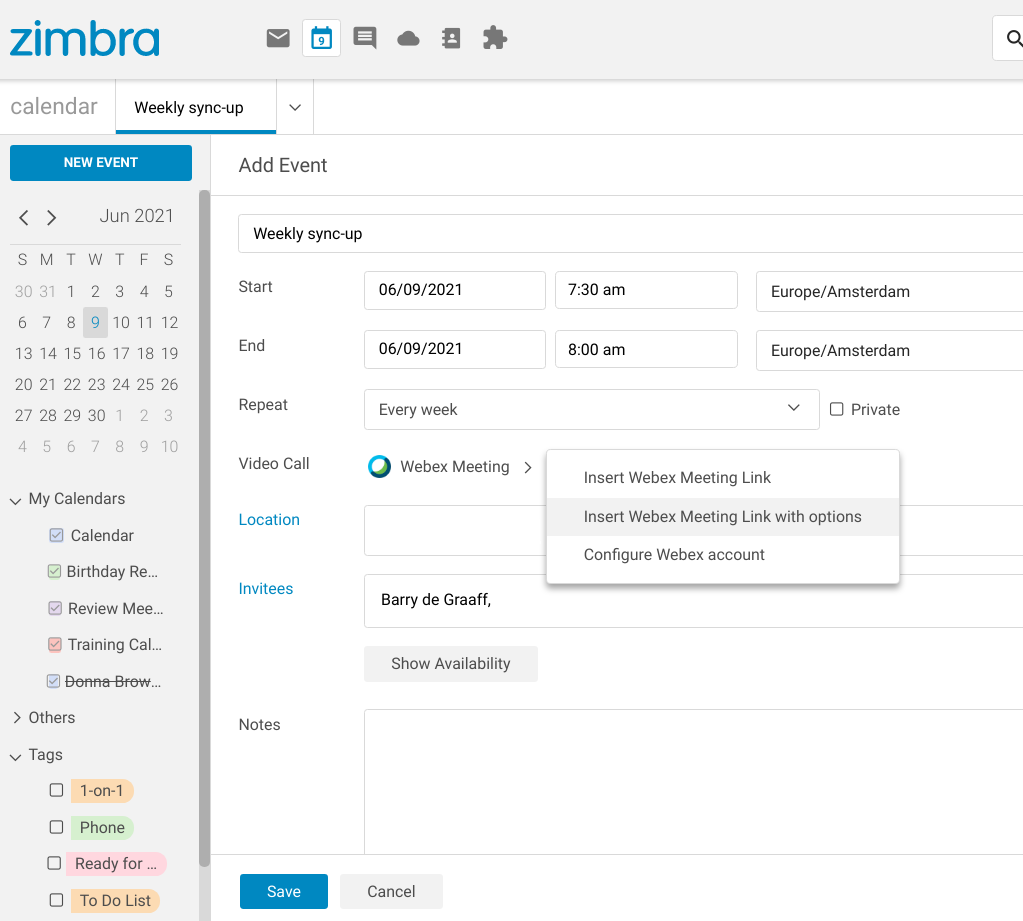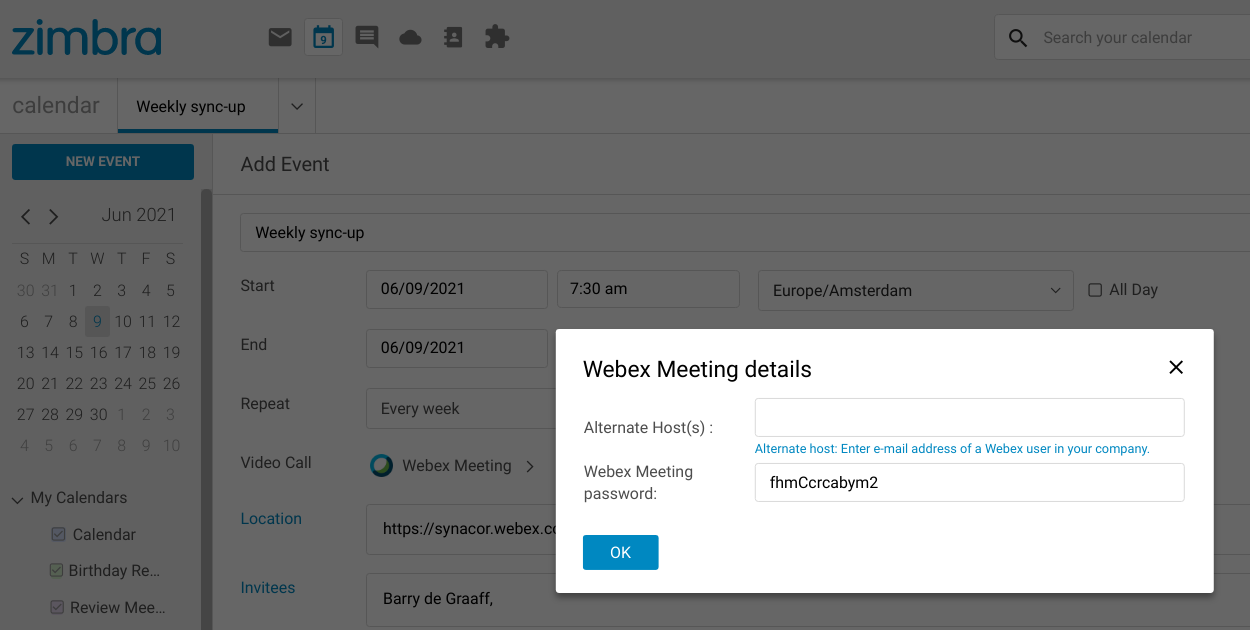 We hope you love this new feature as much as we do!
Thanks,
Your Zimbra Team