Did You Know? Add an RSS Feed
You can add an RSS feed as a new folder in Zimbra, so you can quickly and easily see new RSS content.
To add an RSS feed:
1. Click the gear icon for Mail Folders, and select New Folder.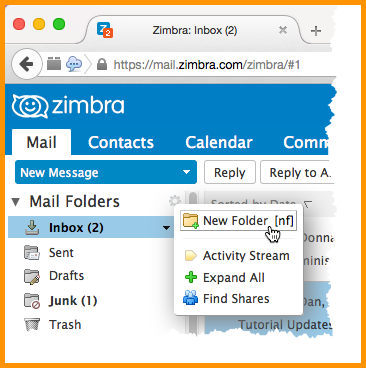 2. Name the folder, click the Subscribe to RSS/ATOM feed box, paste the URL for the RSS feed into the field, and click OK.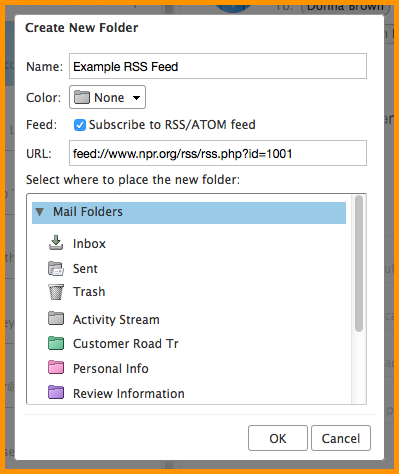 The RSS folder is displayed with each story listed as an email message.