With our recent announcement of the latest release of Zimbra Talk v2.3, we are promoting a series of webinars. These webinars are in your language, so you can join us and learn much more about how Zimbra Talk can reduce the complexity of your Corporate Communications.
Zimbra Talk allows you to host XMPP-based live chats, WebRTC videoconferences and audio conversations right within Zimbra – all without any additional software.
Join us to some of our series of 45 minutes webinars in your own language: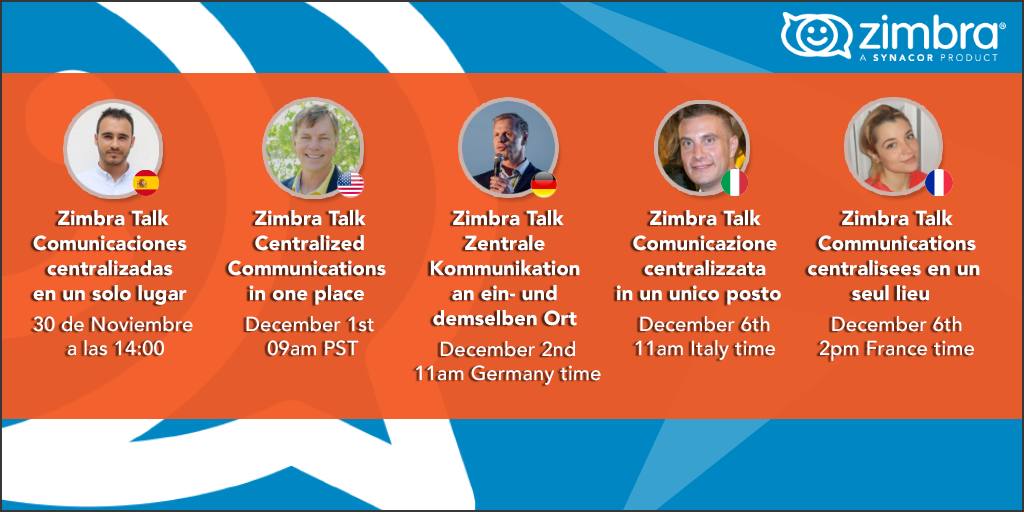 We look forward to seeing you at the webinars.