Zimbra ❤️ Our VIP Partners!
Thank you very much for joining us at Zimbra ACTIV8 North America in Dallas, October 3-4. The event was a BIG success, with over 40 attendees.
We are overwhelmed by your support!
The event started with an Appreciation Night at Topgolf, where we enjoyed a great night of friendly competition & networking.
Congratulations to the Top 4 high scorers!
Paul Sterne, Match My Email
Mark Vincent, MindCentric, Inc.
Wendell Jones, Echo86 Web Technologies LLC
Jason Kelley, Redtail Technology
Click below to watch a fun recap of Appreciation Night!

Special thanks to our guest speaker and sponsors who shared important Zimbra integrations, insights and successes during their presentations:
Several key Synacor members also joined us to deliver news about Zimbra's path forward:
Rene Otto, VP Product Email & Collaboration
Vikas Agarwal, VP Global Support
Meredith Roth, VP Marketing
Marc Tolkov, Channel Sales Manager
John Hurley, Sr. Manager, Technical Support
Gayle Billat, Marketing Manager
Tara Barnes, Channel Operations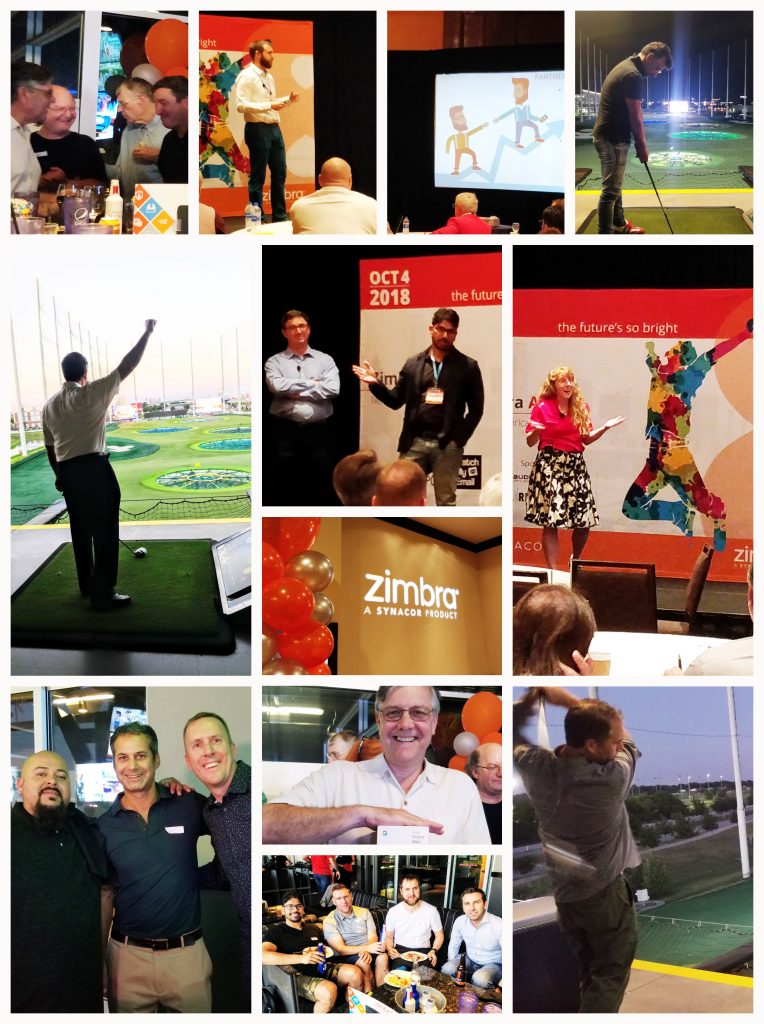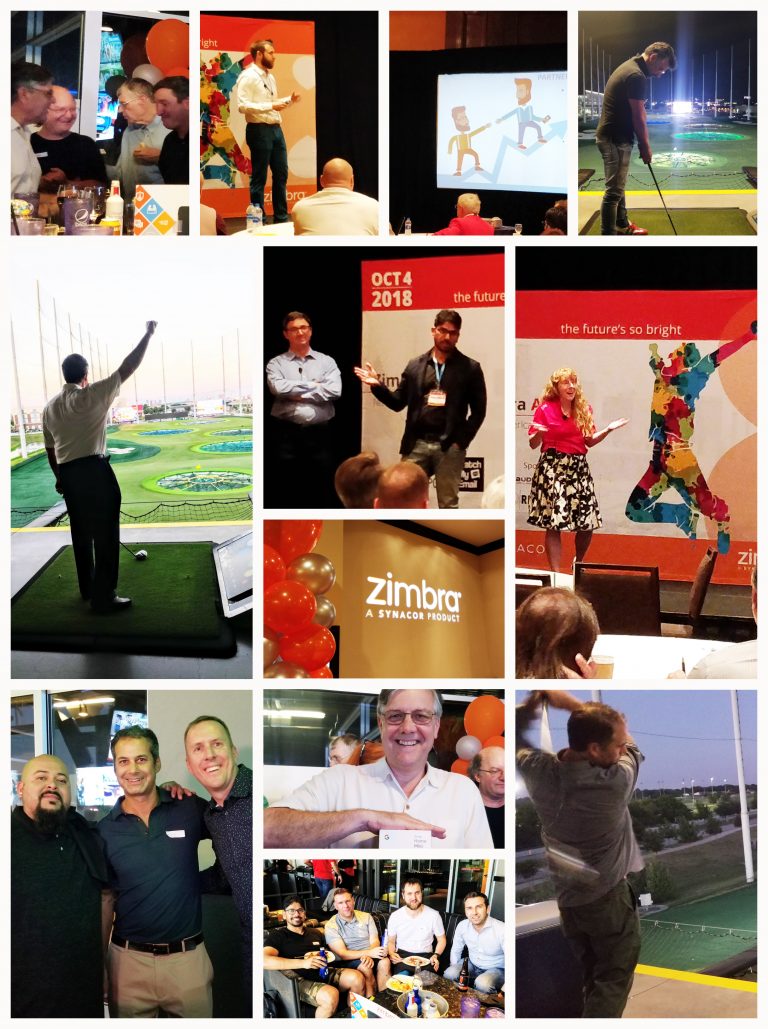 To download the presentations from the event: https://info.zimbra.com/zimbra-activ8-north-america-2018
On behalf of your Zimbra Team, a most sincere THANK YOU! The Future's So Bright!
Thanks for reading, and we hope to see you at a future ACTIV8 event!
Your Zimbra Friends & Colleagues