Did you know that you can change your Zimbra theme? This means that you can change the colors of your Zimbra account.
To change your theme:
Click the Preferences tab, and the General page.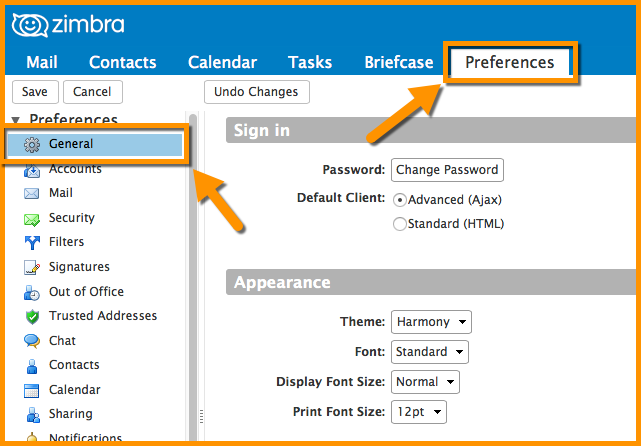 Open the Theme menu, select an option, and click Save.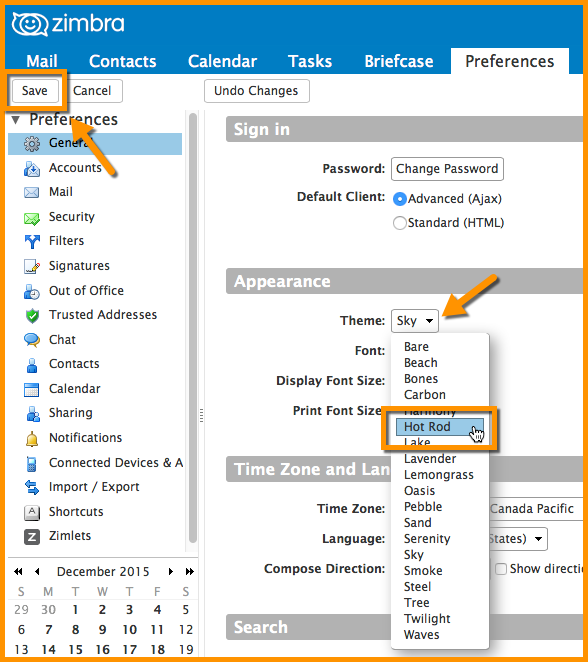 Note: If you do not have a Theme menu, or if you do not have the Theme options displayed here, your organization has not enabled them. Please contact your System Administrator for more information.
You are prompted to reload Zimbra.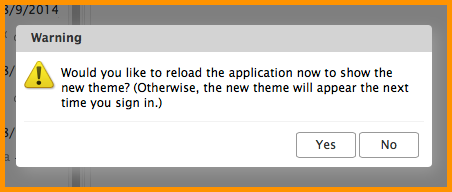 The new theme is displayed.