Did You Know? Sharing a Calendar Free/Busy Link
Did you know that you can share a free/busy link for your Zimbra calendar with anyone?
For example, you can share free/busy information with:
A colleague outside of your domain who wants to schedule a meeting with you
A friend or family member
To do this:
Click the gear icon in the Calendars navigation pane.
Select the "Send Free & Busy Link As" option.
Select the link format. 
A compose window opens with the link. In this example, I am sending an HTML link.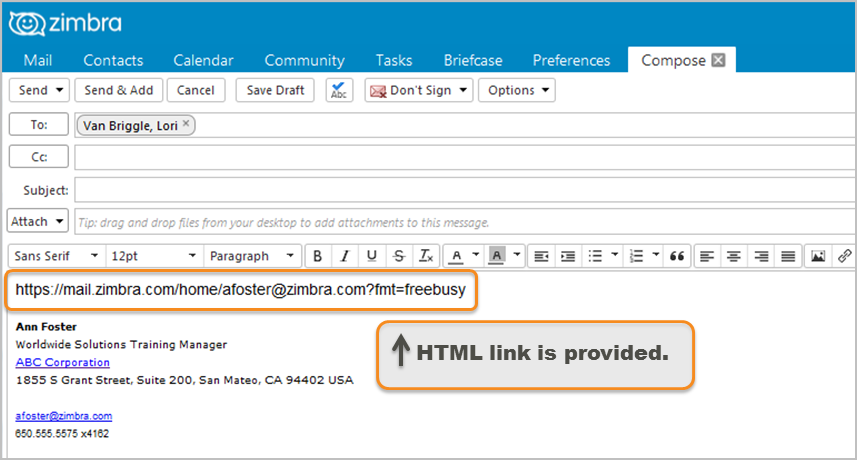 When the user clicks the HTML link, this is displayed.