Did You Know? Using Filters Part 4: Creating a Filter from an Email
Did you know that you can create a filter from an email using either the right-click menu, as shown, or using the Actions menu?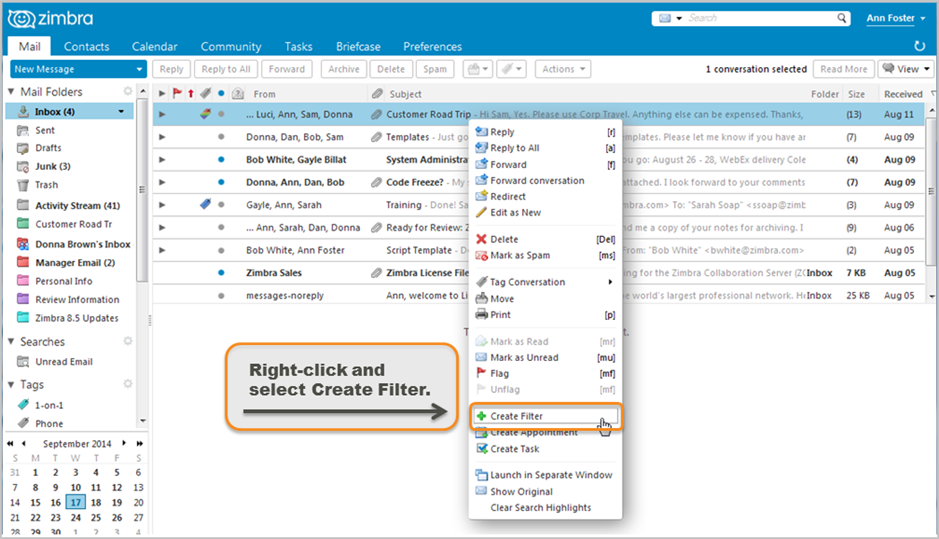 Several conditions are set automatically.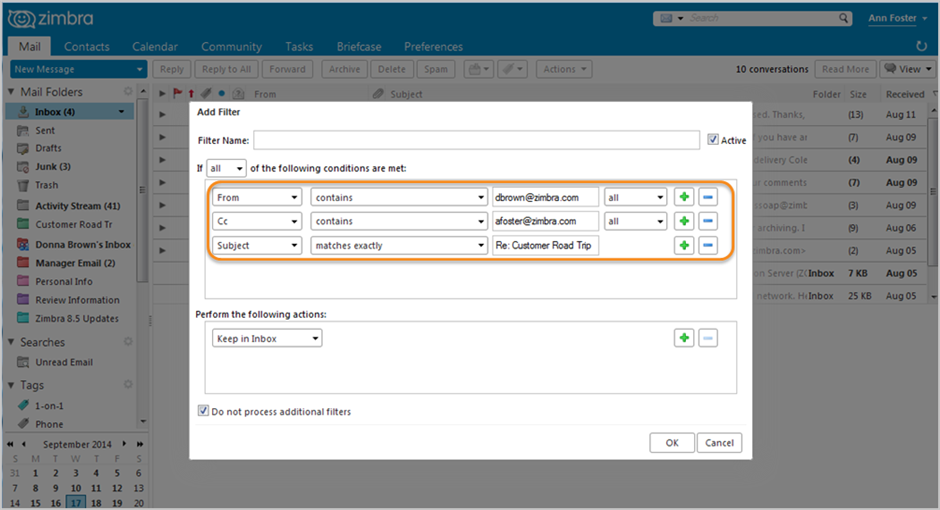 Edit these carefully.
Notice that the last condition uses "matches exactly". It is a best practice not to use this option. In this example, this filter would only work for email with "Re: Customer Road Trip" as the subject, which is not likely to be a useful filter.
Simply:
Name the filter.
Edit the conditions as necessary.
Specify the action(s).
Click OK.