Did You Know? Order Your Folders
Zimbra displays mail folders (and calendars, address books, etc.) alphabetically beneath the system folders (which are Inbox, Sent, Drafts, Junk and Trash).
If you have a folder that you want to see at the top of your folder list, simply place the number "1" or an "A" in front of the folder name.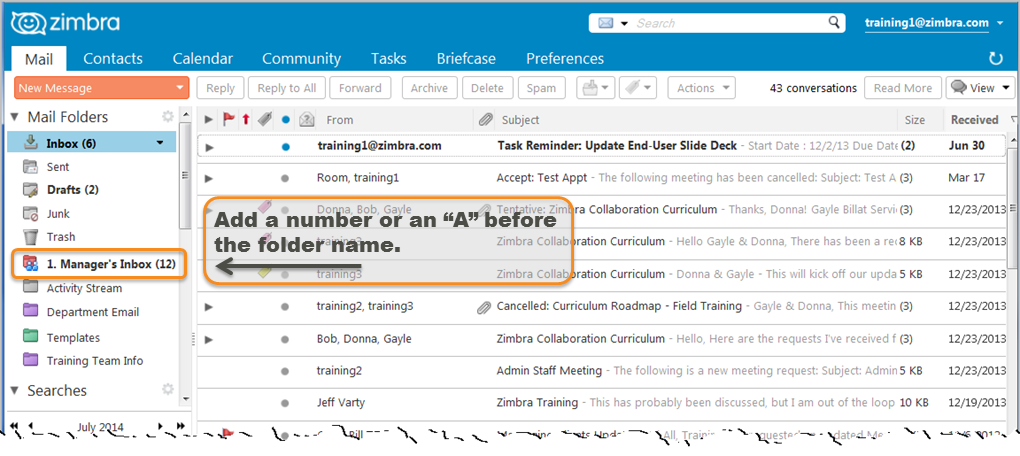 To rename a folder, right-click the folder and select Rename Folder.