Welcome to Part 7 of Our Zimlet Showcase: Email Templates Zimlet
For background information on Zimlets, refer to this post: Did You Know: Zimlets!
For more information on Zimlets, visit zimbra.org.
This is my favorite Zimlet. It saves me at least an hour each week.
I send regular training emails. Of course, I could copy and paste previously sent emails, but this takes time. I could also right-click an email and select "Edit as New" to re-use a sent email, but this also takes a bit of time.
Instead, I use the Email Templates Zimlet to quickly and easily choose one of my own templates from a menu when I am composing a message.
Here are the steps to use this Zimlet:
1. Right-click the "Templates" Zimlet in the navigation pane. You will see the Preferences window shown below.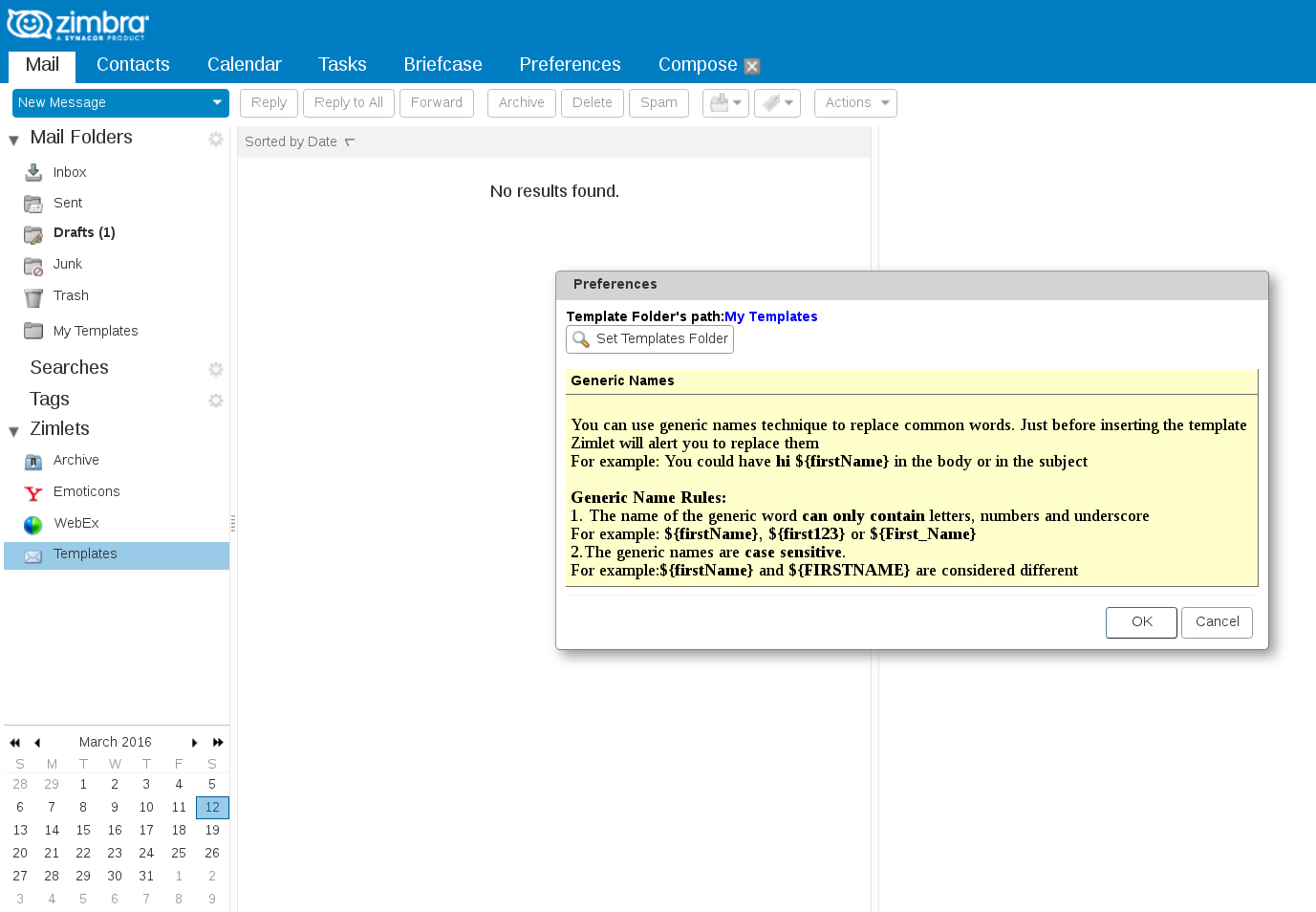 2. Set a "Templates" folder, which is where you will store your email templates. I used the default "My Templates" folder name.
3. Create any email that you want to use as a template. Open the Templates menu, and choose Save. Note that your template can include links, attachments, formatting, etc.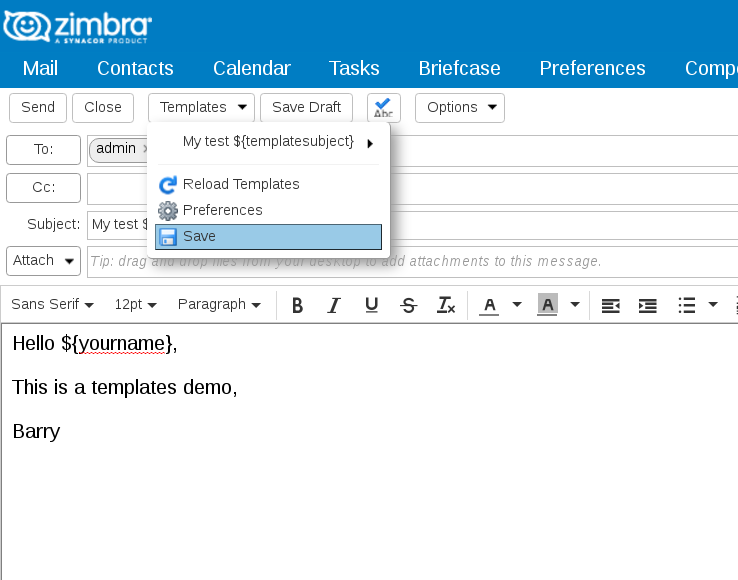 4. When you next compose an email, open the Templates menu, and you can select the new template from the menu. You can insert the body only, body and subject, or body, subject and participants!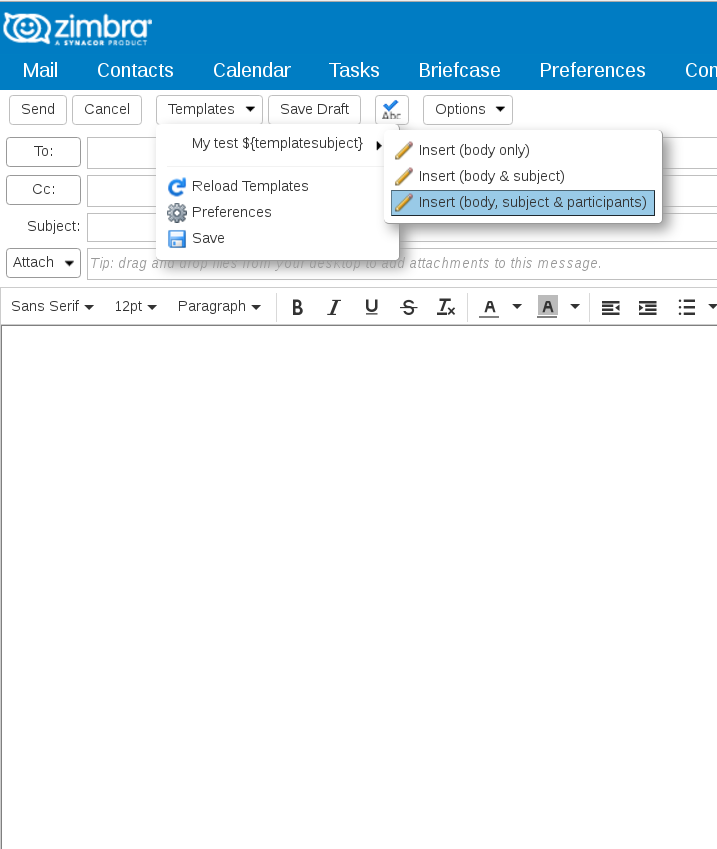 Here is a video that shows how to create and use the Email Templates Zimlet:

This Zimlet does not work with Zimbra Collaboration 8.6, but it does work with Zimbra's newest version — 8.7. Click here for more information on the Email Templates Zimlet, including its latest supported Zimbra version.