Welcome to Part 6 of Our Zimlet Showcase: Undo Send Zimlet
For background information on Zimlets, refer to this post: Did You Know: Zimlets!
For more information on Zimlets, visit zimbra.org.
This is an incredibly helpful Zimlet.
It happens to everyone. Occasionally, you click "Send", then think, "Oh no! I forgot to add …" or "I wish I could take that back because …" or "I didn't finish that email!"
Zimbra's Gold Partner ilger.com has created a Zimlet that can rescue us from these moments: the Undo Send Zimlet.
After you install and configure this Zimlet, when you click "Send", you will see a count-down pop up window with an "Undo" button. The pop up below is in Italian, but you get the idea.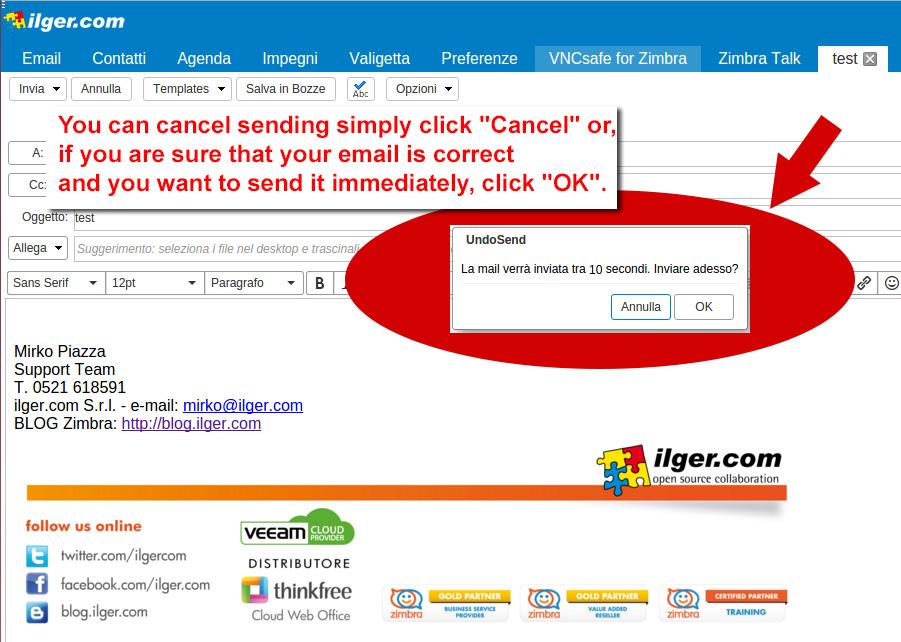 You configure the duration of the count-down, so it can be as little as a few seconds up to hours.
Click here for more information on the Undo Send Zimlet.