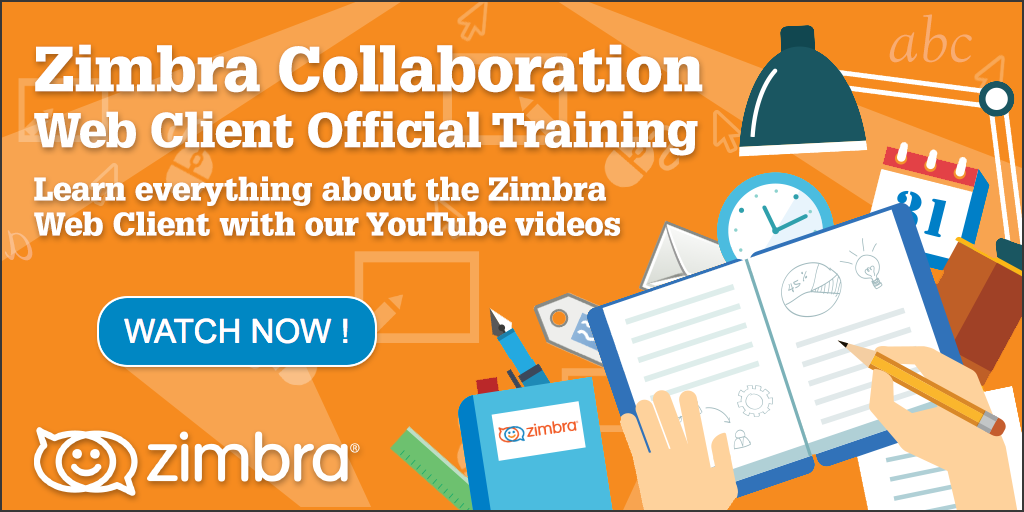 Hello Everyone,
September is here! Now that you are recharged following the summer holidays, we are delighted to share with you 24 videos about the Zimbra Web Client.
In these videos, you will learn Tips and Tricks about the Web Client. For starters:
Managing your Zimbra Mailbox
How to use Conversation View
Out-of-office Messages
Many more!
Join us, completely free, for this 1 hour and 40 minute Playlist that will help you or your users dominate the Zimbra Web Client like a pro.