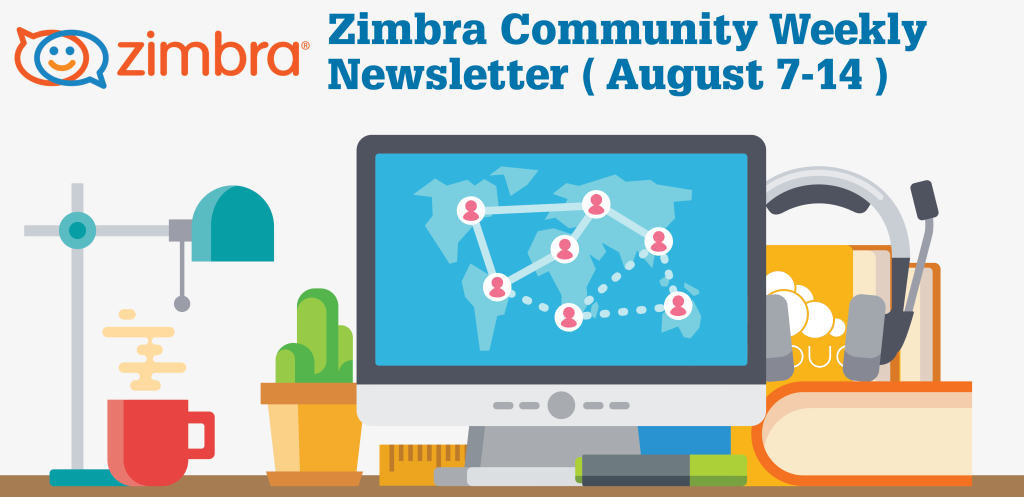 Welcome to our Weekly Newsletter Blog post about the Zimbra Community, in this section you will find news about new Zimlets, Hot Forums Topics, some Hot IRC discussions, and much more.
Expand your Zimbra Collaboration with this Zimlets
In our Zimlets Gallery we have some interesting Zimlets that are sure to improve your Zimbra experience, including these two Zimlets that will increase your Security:
This zimlet checks for X-Spam-Status message header and alerts the user when certain tags are found
Help us improve!
Please help us and add more Spam Assassin tags to this Zimlet, just open a Github issue and copy SA message headers of Phishing mail.
Helpful Links
ATTENTION: LATEST VERSION ONLY WORKS FOR ZIMBRA 8.5 AND ABOVE, LATEST VERSION ONLY TESTED ON 8.6.0 Patch 2!!
If you are looking for a version that works with Zimbra 8.0 go here: https://github.com/barrydegraaff/pgp-zimlet/tree/1.1.5
Older versions of Zimbra are not supported by this Zimlet.
The Zimbra OpenPGP Zimlet project. Copyright (C) 2014-2015 Barry de Graaff
Hot Topics in the Community Forums
Community Blog posts around the world
Please note this section may include Blog posts to different languages content.
Do you have a Blog about Zimbra? Comment with your URL
Community IRC Chat
Join the IRC Chat with nearly 100 members:
Hot and updated Tech Center Articles
The Tech Center is alive, and a proof of it is the modifications in the articles, the new ones, etc. Here you can find a brief overview:
Bugzilla
Next Zimbra Collaboration System Administration Training Courses
Don't miss the chance to obtain your Zimbra Collaboration System Administration Certification. We have some courses this month and look forward to providing you with all the needed knowledge about Zimbra Collaboration.
| Delivered By | Location | Language | Date | |
| --- | --- | --- | --- | --- |
| Ingram Micro Hong Kong | Hong Kong | Cantonese or English | August 26-28, 2015 | Enroll Now |