Over the years, our wiki.zimbra.com has been the hub for all of Zimbra's technical knowledge. The Zimbra Wiki is a reliable place to find information about updates, configuration, security articles, and so on.
Our Zimbra employees have contributed, and continued to contribute, to the Zimbra Wiki to expand our Zimbra knowledge. We use Media Wiki as our wiki development tool, which also allows our Community to contribute to the Zimbra Wiki by creating or editing articles.
Next year our Media Wiki platform will be 10 years old, with more than 1,200 articles, and nearly 16,000 users in a consolidated platform that our customers and Open Source Community love.
Our Zimbra Wiki appearance has changed over the years, and today we want to introduce our new Zimbra Tech Center.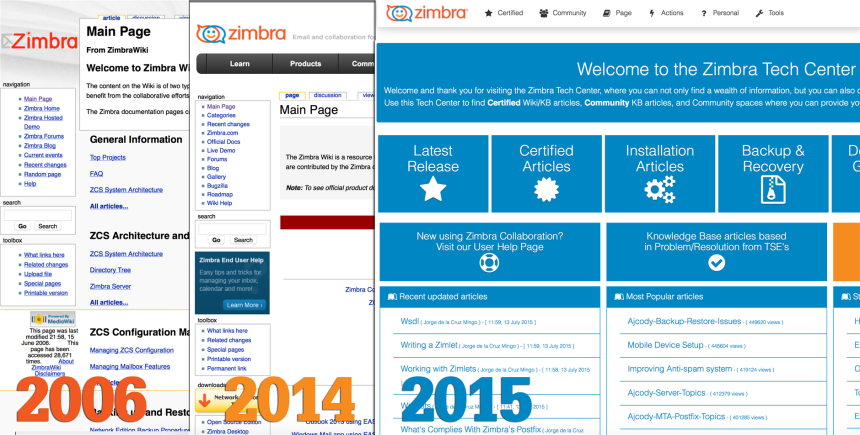 The Zimbra Tech Center uses the latest release of Media Wiki, plus a Bootstrap template. Note the Zimbra Tech Center URL is the same as the Zimbra Wiki, but our template has changed and we have added new functionalities.
Keep in touch for more news and updates, and as always, we look forward to your feedback.