Did You Know? Printing in Zimbra
You can print anything from your Zimbra account.
To print an email:
1. Select the email.
2. Open the Actions menu.
3. Select Print.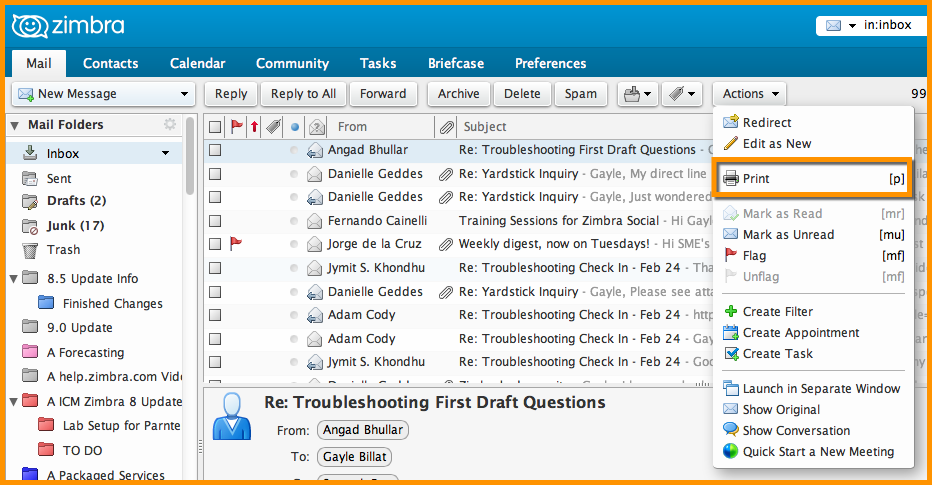 To print a contact, calendar, appointment, or task:
1. Select the item.
2. Click the Print icon in the toolbar.

When printing a calendar, you can choose which calendars to print, a date range, a specific calendar view, etc., as shown in the Print calendar dialog below.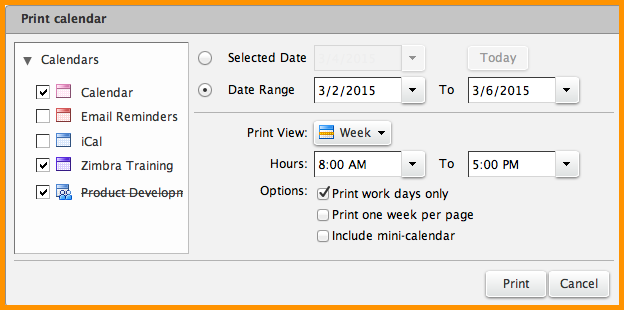 When printing from other tabs in Zimbra, a separate browser tab will open displaying what will print.