Did You Know? Editing and Revoking Shares in Zimbra
Did you know that you can easily edit or revoke shares in Zimbra?
There are two ways to do this.
First, you can right-click the item you want to share, and select Edit Properties, as shown here.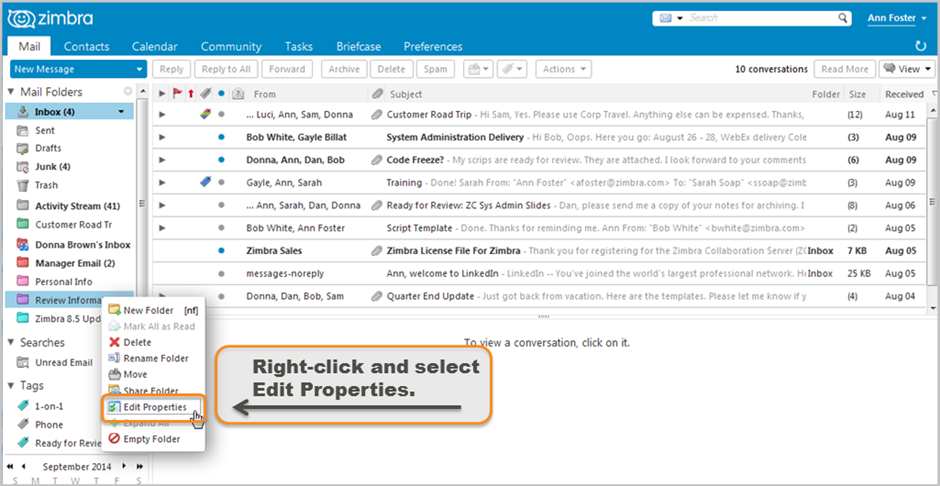 In the Folder Properties dialog, click one of the links.
Edit: change the share role.
Revoke: revoke the share.
Resend: resend the share invitation.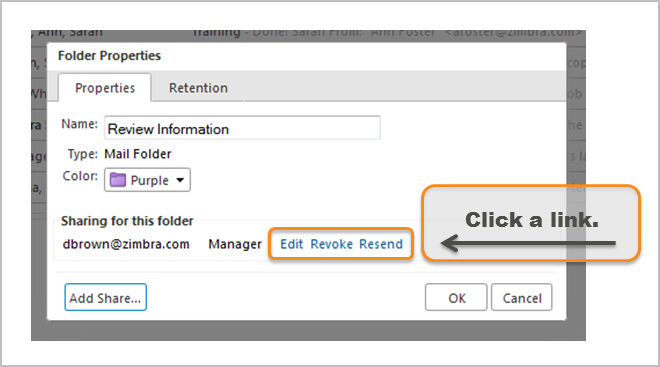 You can also:
Click the Preferences tab.
Click Sharing in the navigation pane.
Click a link to edit or revoke the share or to resend the share invitation.