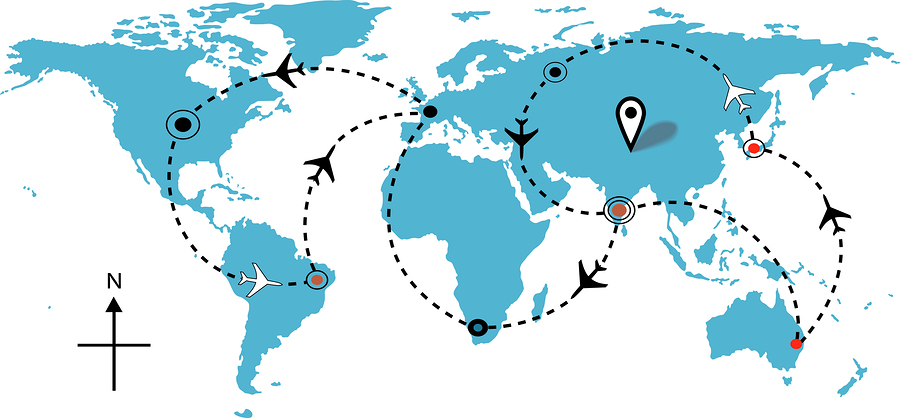 Spring just got a little more social – throughout March and April, Zimbra will be globetrotting to a mix of industry and partner events. We will have Zimbra representatives at all of these events, so please join us if you are in the area!
Malaysia
iErat Press Conference
March 13
Zimbra executives and representatives – Rob Howard, Chief Technology Officer; Brent Rhymes, President of Worldwide Field Operations; Jon Allen, Director of Strategic Alliances; and Marcus Teo, Sales Director of ASEAN  – will be present at the iErat press conference to share an overview of our unified collaboration offerings, Zimbra Community and Zimbra Collaboration, and what's next for Zimbra.
London
SMiLE (Social Media in the Large Enterprise) Conference
March 17
Come join us in March for the SMiLE London event at the prestigious St Paul's Etc venue. SMiLE is a face-to-face event for internal communication professionals to come together and hear the latest case studies about employee social networks. If you have a hand in your company's intranet or manage corporate communications at your organization, this is the event for you. Learn more about the conference here.
Atlanta
Atlanta Sitecore User Group Meetup
March 19
Zimbra will be joining Sitecore at their Atlanta User Group Meetup on March 19 at 4:00pm. You will have a chance to meet with Zimbra staff to learn how Zimbra Community (formerly Telligent) delivers the power of business social networking to organizations of all sizes by redefining the community experience for mobile and remote users. Sign up today and come get social with us in Atlanta!
Canada
Zimbra Canadian Roadshow with Gestion-Ressources
Kicks off early April
In April, we will be teaming up with our Gold partner, Gestion-Ressources, for three breakfast presentations in Toronto, Calgary and Vancouver. Attendees will learn more about Zimbra Collaboration and why more than 5,000 companies in over 140 countries trust it. Stay tuned for event details including exact dates and venues.
The following key topics will be covered:
Collaboration
Cross platform support
BYOD
Cost effectiveness
Time saving (maintenance and administration)
Flexibility (open source, API, Zimlets)
Unified communications (Cisco, Mitel, Asterisk)
Latin America
Adistec Cloud Roadshow
Kicks off April 29
We are sponsoring a 7-city roadshow in Latin America with our partner Adistec. Our very own Alejandro Lascano will present the value of collaboration software and why our customers choose Zimbra for their email, calendaring and file sharing needs. The first stop on the roadshow is Colombia on April 29, so be sure to mark your calendars – more details and more locations coming soon.