In our first post of the series, we highlighted a few of the recent creations coming out of Wayne State University – their Broadcast, AccessID, and Anti-Phishing Zimlets. Given the unique customization abilities, there are many reasons and motives behind every Zimlet's conception. So, we decided to check in with Systems Analyst Rob Thompson, to provide some context behind their latest extensions.

Highlights from our Q&A with Rob are below:
How long have you been running Zimbra?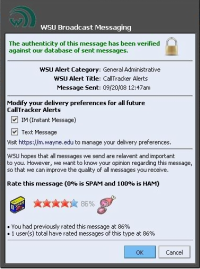 The university started evaluating mail systems in earnest during the 1st quarter of 2008. We went full production for all of our 70,000 users in June 2009.
What's your favorite Zimlet and why?
One of the most popular is our AccessID Zimlet. Our previous email system did not have an extensible API that would allow us to integrate our directory information into email content. Zimbra's ability to create context-sensitive events allows our users to mouse-over an internal WSU ID number (which are quite cryptic) and instantly retrieve a name, department, phone, email address, and other data from our directory about the referenced user.
Were there any campus issues in particular that inspired you to leverage mashups?
Integration with student content applications and existing frameworks are where we are seeing the most demand, and thus where we are focusing our development. This includes L-Soft Listserv, a home-grown announcement service, class schedule information and more. Since going live, we have had a steady stream of requests to leverage external systems into the Zimbra user interface. Many of these projects are already well underway.
What are students and/or faculty saying about your Zimlets?
Since we're very early on in our rollout, every compliment seems to come with another request for more integration work! In the past we have had to turn these requests down, as they were simply not possible with the software at hand. So, we've got our work cut out for us, and are very excited to have the opportunity to accomplish them with Zimbra.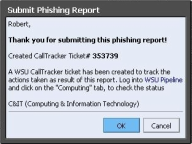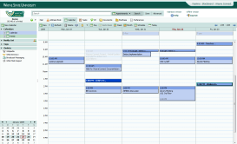 ---
Stay tuned for part three. To answer some common questions from our first entry: A few of the Zimlets mentioned aren't available in the gallery, since they are written in a way that interacts with specific back-end systems at each institution. Where possible the authors are working to separate usable code for the broader benefit of all. In the meantime, you can get help with connectors like these and your own ideas over in the community forums.