In part three of this series, we'd like to introduce you to Bruce Maas, CIO of the University of Wisconsin-Milwaukee. Bruce has been an esteemed advocate for Zimbra since the campus switched over to our offerings two years ago. If you recall, we highlighted some of UWM's creations in our original post, including their White Pages, Availability, Help Tool, and Subscription Center Zimlets. We recently caught up with them to get the low down on Zimbra happenings across campus.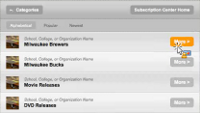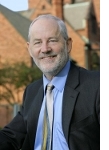 Read more from our Q&A with Bruce below:
How many people are using Zimbra on campus?
Approximately 50,000 users since last summer. Practically every department had a different setup. We recently had our fourth Microsoft Exchange migration, this time with University Police, and they are already productively utilizing Zimbra as their email and calendaring tool. We also had three Groupwise environments migrate, and they had very few issues after conversion.
What's your favorite thing about Zimbra?
Given the state of the economy and our budget, the favorite thing for me is that I am able to deploy services for mail and calendar for 50k accounts with under three full time employees total, all staffing included. The system administrators who formally supported distributed Exchange and Groupwise environments have now been able to focus on higher value added services for our faculty.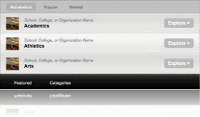 What's the best piece of feedback you've gotten since deployment?
That's easy. The calendar has been a strong focus since the start, and our end-users really appreciate that we now have a fully enterprise calendar linking faculty, staff, and students in one integrated environment. We have connected the calendar with our other sources, such as our course management tool, student system, and tutoring/mentoring scheduler; everyone has responded very favorably to each new feature.
Have any institutional issues been solved or mitigated since introducing Zimlets?
We have a big test ahead of us this fall with the debut of our Subscription Center Zimlet. We expect it to have a positive impact on student retention through the ability to better organize all aspects of the lives of new students from the first day they show up on campus. I can't wait to see the results.
---
You can get further insight about UWM's deployment here. Need help with your own concept – or have an design idea for extending Zimbra? Let us know over in the forums.