With the first ZCS 6.0 Beta recently released, and our product tracking portal turning greener and greener, the "I'm so excited and can't wait!" comments in the forums become reminiscent of kids opening presents. There are always a slew of great features and improvements in the oven, so we've prepared a little sneak peak into what we're cooking up for the advanced AJAX web-client in Zimbra 6.0.
Lots of us have composed a new mail or appointment, only to need something else in another message; so the launch in a separate window icon has become prominent in everyday use. Others like the same browser instance, and choose not to select the 'always compose in a new window' option – as it can sometimes take a few seconds to load, and previously didn't contain all the same functionality. Without using the detached window feature, when creating several messages there was no easy way to switch besides saving and opening from drafts. How to handle the need to open multiple items within the same client? Tabs of course.


(The tabs are revealed on new compose, or upon opening deep message-view.)

Meanwhile the prevalence of cheaper LCD technology has many adopting multi-monitor setups, and netbooks typically trade height for wider screens that fit keyboard layouts; the flip in horizontal & vertical horizons means the traditional reading pane on the bottom might not take advantage of all the screen's real estate. Enter the right hand reading pane or 'third panel' view: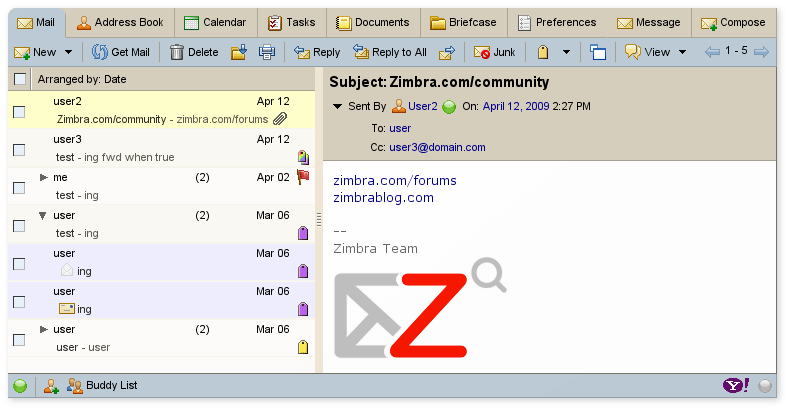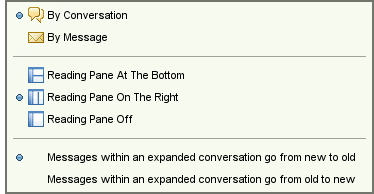 Some like reading the newest message in an expanded conversation first to bring them up to speed, while others prefer a logical ordered sort – you can now pick either.

(We've also implemented a column view variation in the standard HTML client.)

Grab ZCS 6.0 Beta 1 from the downloads page; or nightly source from the perforce cache (the new buildZCS script makes it easier than ever). Then give us your feedback, or stay current with all the improvements over in Bugzilla, PMweb, and the Community Forums.