Software as a Service (SaaS) is often seen as an alternative model to Open Source Software (OSS) for the delivery of next-generation software. However, we argue below that SaaS and OSS are independent and even complementary paradigms.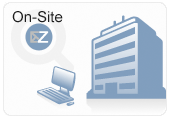 Nevertheless, with few exceptions (e.g., SugarCRM), software startups do not pursue both approaches because building out an open source community and data center/operations is beyond their reach. Prior to the merger with Yahoo!, Zimbra made our bet on open source, believing that OSS was the best means to innovate in messaging and collaboration software (without having to fund a large data center, operations team, and sales force). While I am confident that this was the right choice, ever since the initial launch of the Zimbra Collaboration Suite, end-users have been asking us where they can get their Zimbra via SaaS rather than download, and we have been pointing them toward our many hosting partners.
On the other hand, most every SaaS offering (Microsoft Live the exception?) makes substantial use of OSS, and many contribute back to the open source projects they incorporate. But what most of them do not do is also open source the original code each develops for their SaaS product itself. Why should they? It is a substantial amount of additional work to launch an open source community. And the cynic would argue why give up proprietary intellectual property and lock-in unless your customers or competitive pressures are forcing you to do so? Indeed, the lock-in with SaaS may prove to be more onerous than it has been with proprietary software—not only is an organization tied to a proprietary software service, but its data is now resident in someone else's data center. At the very least, your organization should ensure that any of your data stored remotely is fully accessible via web services, so you can preserve your options. Even then, migrating from one SaaS solution to another or from SaaS to traditional software is likely to prove at least as hard as switching between software stacks has been.
Which is why we see such a bright future for software that is delivered both in open source and via SaaS. Open source leads to better software, better through community innovation and hardening. And open source affords better long-term investment protection for both SaaS and "on premises" solutions. While SaaS allows organizations to ramp up new software with minimal investment, open source means they could always bring it in house later or move to an alternative provider (or at least have the negotiating leverage for doing the same). Consider many of the universities using Zimbra: universities often want the option of on-premises software for faculty and staff, but hosted software for students and alumni, all from one unified platform. The combination of open source and SaaS seems to be the one that best meets such customer needs.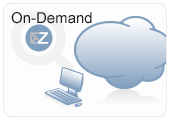 Some of the SaaS vendors will argue that this is infeasible—that SaaS software is so different from "on-prem" software that the solutions must inherently be distinct. This is false. The overall Zimbra code base today delivers a unified user and administrator experience when scaling from a user's desktop (Zimbra Desktop) to a single server for a SMB to the large multi-tenant, multi-data center farms of large service providers that support 10,000s of businesses or 10s of millions of consumers. The key is to design the software for SaaS from the inception and support on-prem as a special case—that is, to open source a software stack that is SaaS-ready. Zimbra has been delivered via SaaS since the very early days, the only distinction was that we did not build out the data centers but rather relied on our channel partners.
Of course, one of the major upsides for Zimbra in becoming part of Yahoo! last October is to leverage our new parent's talent and resources to provide our own SaaS offering of Zimbra. The goal is to preserve all that users love about Zimbra—its community, its innovation, its extensibility, its partner/channel friendliness, and its long-term investment protection—but package it for the ease of adoption and low-cost of ownership of SaaS. Depending on your organization type, Yahoo! either has or will soon have a Zimbra SaaS package for you. At the same time, we are committed to continuing to work with our SaaS channel partners, many of whom offer Zimbra as a "white label" solution deployed from their data centers, and some of whom will actually be integrating Zimbra SaaS from Yahoo! within their own value-added SaaS offerings. Yahoo! is committed to this vision and ultimately sees the openness and extensibility of our infrastructure to be one of our chief competitive advantages—witness YUI, Hadoop, and Zimbra as well as OpenSocial, Open Search, OpenID, and so on.
So open source and SaaS are not contradictory, and end-users will ultimately be better off if they seek out software solutions that offer both!
---
Scott Dietzen is part of the Global Communications Products team at Yahoo! which spans Y!-Mail, Y!-Messenger, and Zimbra.