Hello Zimbra Customers, Partners & Friends,
To celebrate Email's 50th Birthday, we're going to have some fun & games 🤹 ! Here's a peek at what's to come …
Email Birthday Bingo: send or receive an email to check a Bingo box! Not sure what Bingo is? Click here.
Social Shenanigans: follow fun weekly prompts
Email Scavenger Hunt: answer the clues with some fun email searching
Blastoff with Birthday Bingo! #HBDemail
Download your Email Birthday Bingo Card. And have you downloaded your Birthday Party Pack?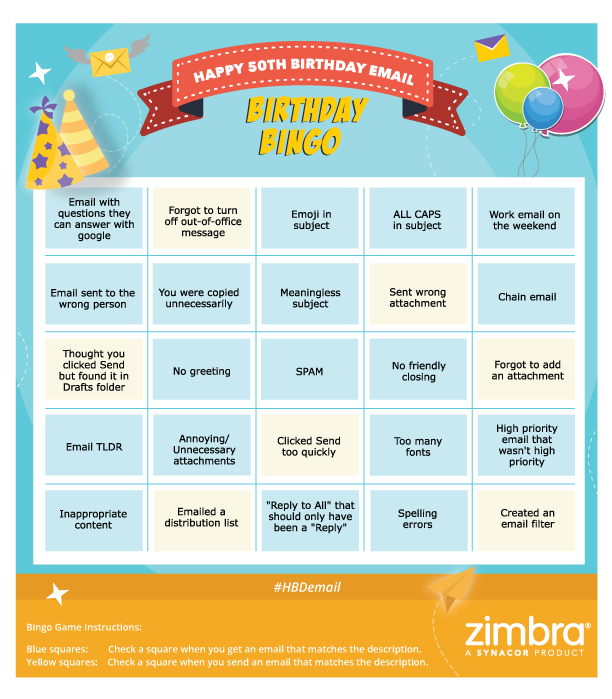 Here's how to play …
Mark a box when you send or receive an email that fits the description
When you have a horizontal, vertical or diagonal column completed – post a picture of your winning Bingo card on twitter with @Zimbra and #HBDemail
When you have a full blackout – post another pic as described above
We can't wait to see your pics on twitter!
Your Zimbra Team
See why Zimbra's products are SO great … and why being a Zimbra Partner is SO great!