Hi Zimbra Customers, Partners & Friends,
Word came down at the latest Microsoft event that Teams will be tightly integrated into Windows 11. Just rolls off the tongue, doesn't it? I'll "Teams" you!
Meanwhile, Cisco is said to be aiming to shed its "stodgy" WebEx and collaboration status with its new Webex Suite that packages Meetings, Events, Calling and Messaging.
These are just the latest examples of a familiar trend.
By bundling in and "tightly integrating" these services, often at somewhat of a discount, more and more companies are banking on businesses to abandon their preferred third-party service for something "good enough."
Often times, the actual end users never get a say in the matter. IT announces a change and that's that. All that time spent learning a preferred tool? All the customization done to make it just right? All those cloud recordings saved? Poof. They're gone.
Healthy competition is always good. But the pattern we're seeing is often inferior services being packaged into bloated offerings that suck up more spend and ultimately fall short on expectations versus what SaaS category leaders can offer.
"But we integrate with third-party products," some SaaS vendors may say. While that's technically true, often these integrations still make it more of a bother to use the preferred app versus what's available in the vertically-integrated software stack.
That's kinda when you know how the core SaaS tool you're using doesn't really want you to continue enjoying those other apps. They just want to offer the illusion of choice.
At Zimbra, we see things a bit differently. We focus on core business software needs. And while our suite has expanded to include more ways to deploy and more of the tools our customers need to collaborate amid evolving #WFX trends, we continue to keep costs to our end users low.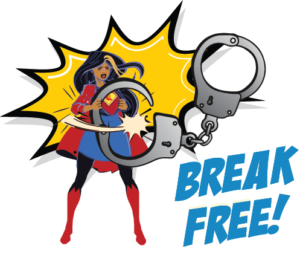 As monthly pricing continues to climb for the other guys, Zimbra can still save our users up to 50% per month on average. That's huge for business, especially during these penny-pinching times.
In our minds, that's what real choice looks like. Expanding services for those that want it, but keeping costs low so that customers aren't paying for something they don't want.
We even take it a step further. When we integrate with popular third-party apps like Dropbox, Zoom or Slack, we give those offerings the same real estate and visibility we do our own apps. So, for instance, when you want to schedule a video conference, there are no extra steps or inconveniences associated with using your tool of choice.
And we don't stop there! We also make everything accessible from right inside Zimbra. Want to launch a chat? Schedule a meeting? Share a doc? There's one place where you can do it all.
Innovation is important. So is value. Same goes for choice. We like to think the balance between those three can be perfected by looking at the world through our customers' eyes.
Our commitment is to never stop taking that user-centric approach. For more info and to enjoy a FREE trial, click here.
Thanks,
Your Zimbra Team