Hello Zimbra Customers, Partners and Friends,
Today's Zimbra BSP video case study is from Mr. Rudy Setiawan of PT Wowrack in Indonesia, and it's presented in Bahasa Indonesian.
For our BSP video case study playlist, click here.
To become a Zimbra BSP Partner, click here.
Thanks,
Your Zimbra Team
Halo Teman, Pelanggan & Mitra Zimbra,
Apa yang disukai Wowrack tentang Zimbra?
Dapat diandalkan dan mudah diinstal. "… bahkan kita menggunakannya untuk keperluan internal kita sendiri." kata Pak Setiawan.
Mengapa pelanggan mereka menyukai Zimbra?
Tersedianya Opsi-opsi dengan harga fleksibel: "Pelanggan dapat memilih untuk memiliki atau menyewa lisensinya".
Fleksibilitas & Ekstensibilitas: "Zimbra memiliki kemampuan untuk mengintegrasikan platform email dengan aplikasi internal mereka."
Kemampuan mode offline. "Ini untuk mendukung kelangsungan bisnis dan menjaga produktivitas meskipun ketika Internet tidak stabil / dalam mode offline"
Suite Kolaborasi yang Luas. "Ini bukan lagi sistem email yang berdiri sendiri tetapi sekarang merupakan rangkaian kolaborasi yang menawarkan satu tampilan untuk mengakses berbagai aplikasi-aplikasi lainnya."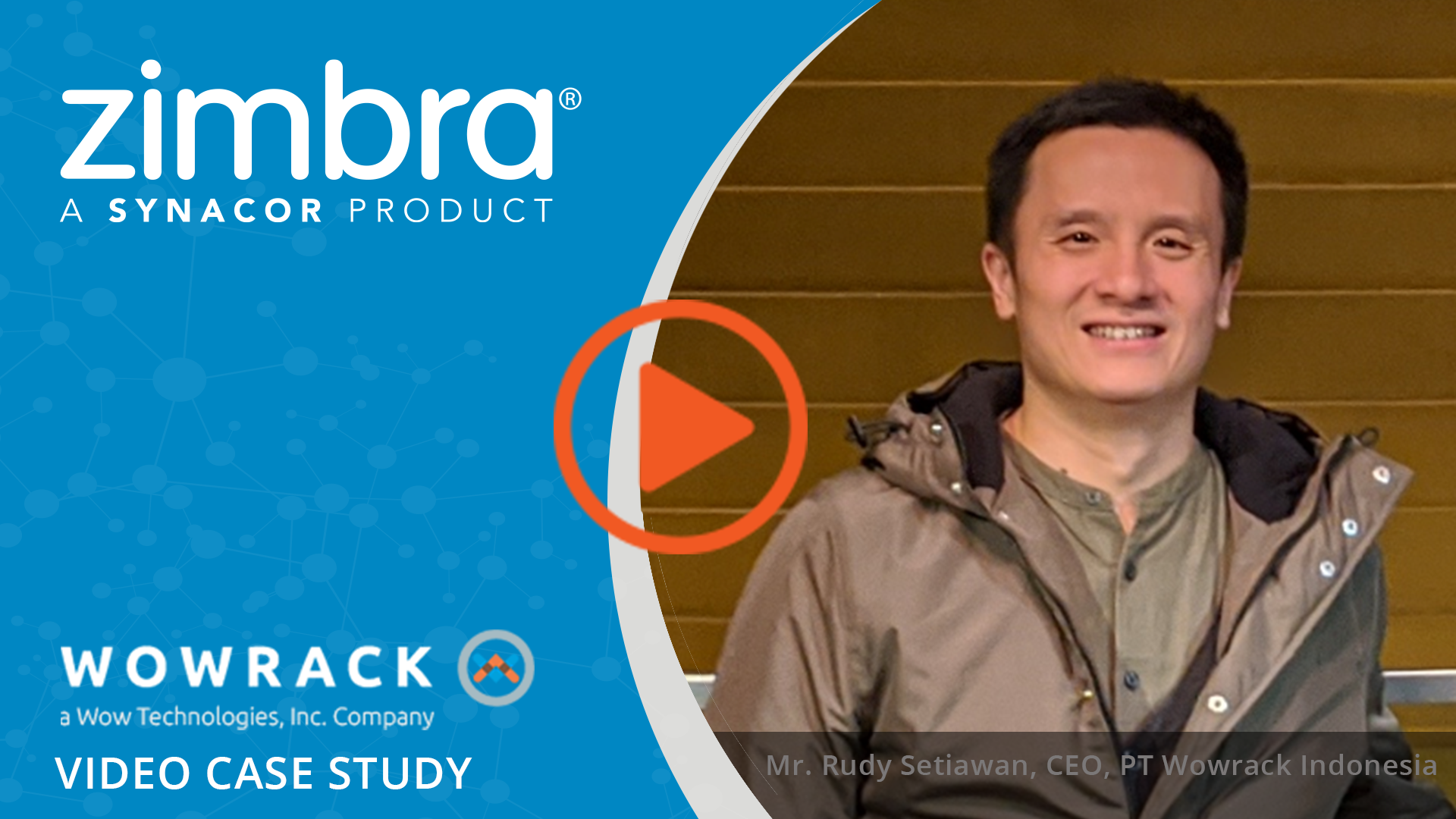 Terima kasih,
Tim Zimbra Anda