Have you ever wanted to buy just a few Zimbra Collaboration Server licenses? Maybe for your home email or because you have a small business with just a handful of mailboxes?
Now the Zimbra Store makes it easy to buy 100 or fewer Zimbra licenses.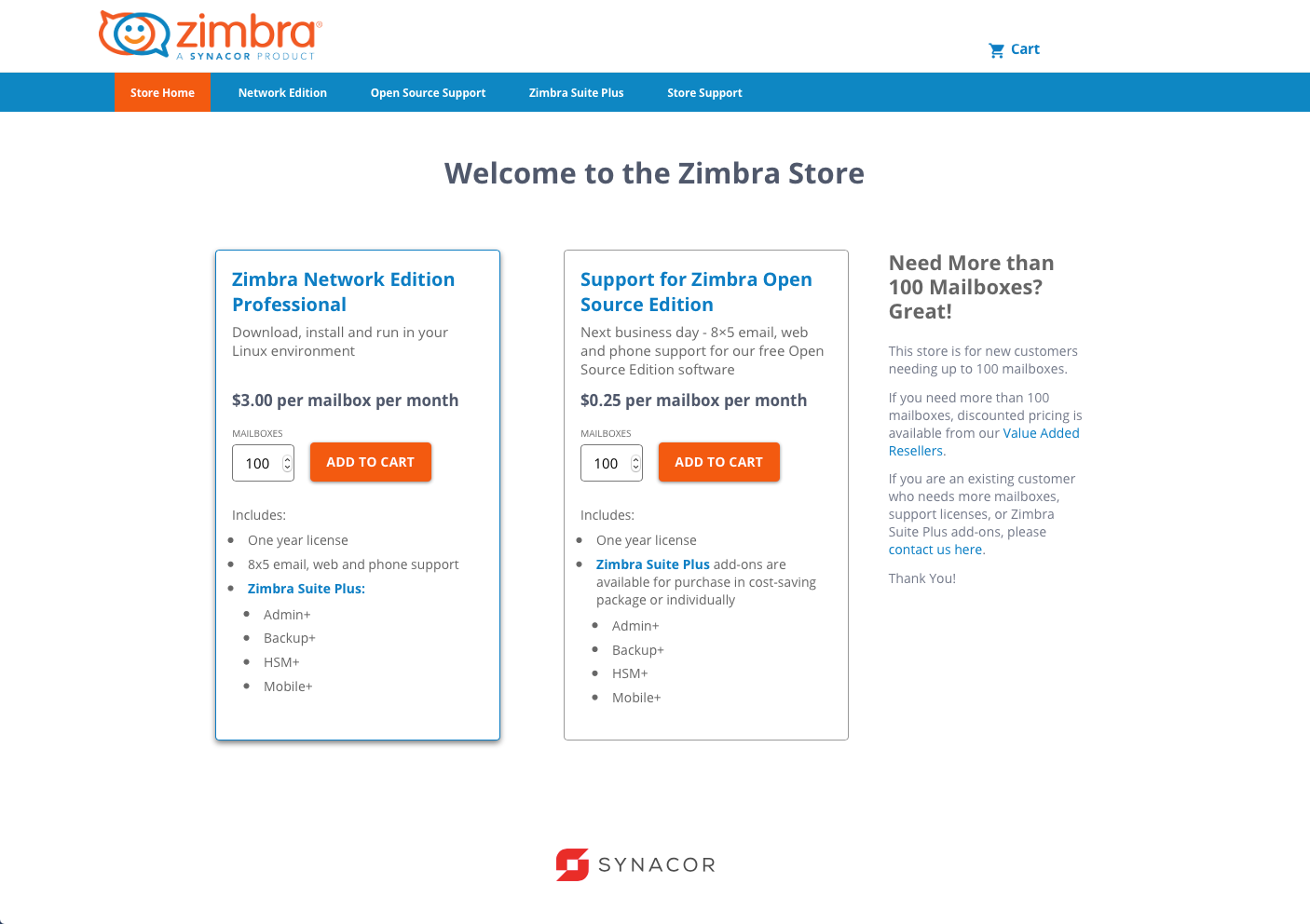 What can I buy?
Up to 100 Zimbra Network Edition Professional licenses
Support for Zimbra Open Source Edition licenses
If you need more than 100 Zimbra mailboxes, click here.
What are the differences between Open Source and Network Edition?
Zimbra Network Edition provides valuable features such as mobile synchronization, backup, S/MIME, two-factor authentication, Cisco UC support, MAPI support, archiving and discovery, litigation hold and more.
Zimbra Open Source Edition includes the basics, but it is advisable to add Zimbra Suite Plus and Open Source Support.
This table provides a high-level summary of the differences between Zimbra versions.