If you need to open a Zimbra Support Case, follow these Best Practices for the fastest results.
Key Steps to open a Zimbra Support Case:
1. Contact Support correctly
2. Present technical issues clearly
3. Assess the severity level correctly
4. Collect the right data
5. Submit technical data
6. Know what to expect from Support
Contact Support Correctly

To open a support case, use one of these contact methods:
Support Portal: support.zimbra.com
Email*: support@zimbra.com
Call Toll-free Support Line: 877-492-9484
*If email references an existing "case 00012345" it will add to that case instead of creating a new one.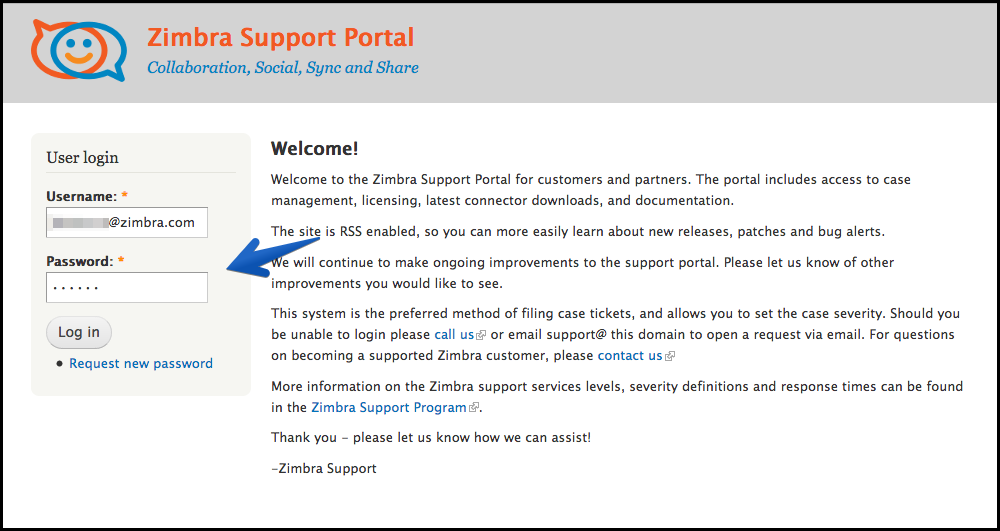 Note that these methods do not open a support case:
Social media post directed at Zimbra
Call, email, IM, etc. to an individual at Zimbra
Present Technical Issues Clearly

For best results, remember these guidelines when reporting the issue:
Be precise and informative about the issue
Describe the symptoms and chronology of events
Use a meaningful, specific email subject

Good Example: "mailboxd crashes every day at 4am"
Bad Example: "URGENT! HELP IT DOESN'T WORK"
Assess the Severity Level Correctly

Specify the correct severity level, based on this list:
Severity-1*: Production server or other mission critical system is down and no workaround is immediately avaiable
Severity-2: Major functionality is severely impaired
Severity-3: Partial, non-critical loss of functionality
Severity-4**: General usage questions, cosmetic issues, documentation errors
* Use the Support Portal to open Severity-1 cases
** All cases opened via email are classified as Severity-4
Collect the Right Data

The more information you provide, the better Support can address your issue.
Provide detailed steps to reproduce the issue
Provide screen snapshots of client issues/error messages
Include relevant logs, core files, message data, etc.
Run zmdiaglog to collect:

System information
Configuration information
System state data
Submit Technical Data

There are several ways you can give your information to Support:
Upload to ftp.zimbra.com
Attach files in the Support Portal (up to 10mb)
Send attachments in email
Make available for download online
Know What to Expect from Support

Know your company's Support level, so you know what SLA time to expect. Also keep in mind:
Severity-1 cases should receive a call within the SLA time
Support should make initial contact within the SLA time
Subsequent contact on existing non severity-1 cases should occur within 24-72 hours of any customer reply
Request escalation if needed