In our last blog post, we showed you how to download and install Zimbra Suite Plus. In this blog post, we are going to do a quick overview of the Administration Console and walk through each Zimbra Suite Plus component.
Installing the Zimbra Suite Plus License
Login into the Admin Console using https and the 7071 port.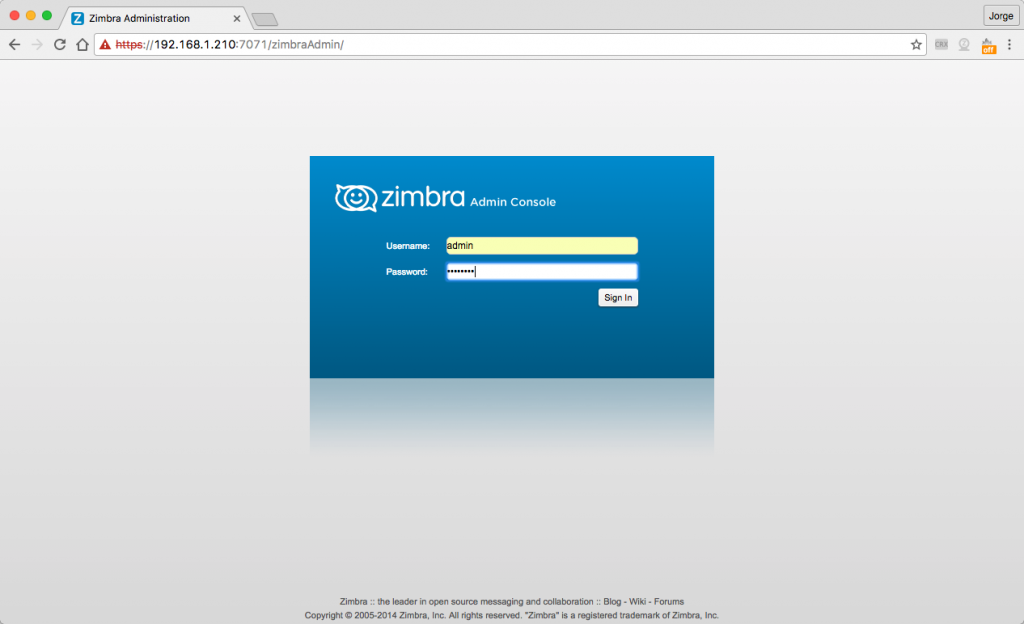 You can now see a new section called Zimbra Suite Plus with the Z icon. Click there and move under the Core option. If you scroll, you will see that Zimbra Suite Plus is Unlicensed. Click the upload license button.

While adding the trial license, obtained for free by completinging this form, you can select an email address to receive notifications such as expiration warnings, sizing warnings and validity warnings.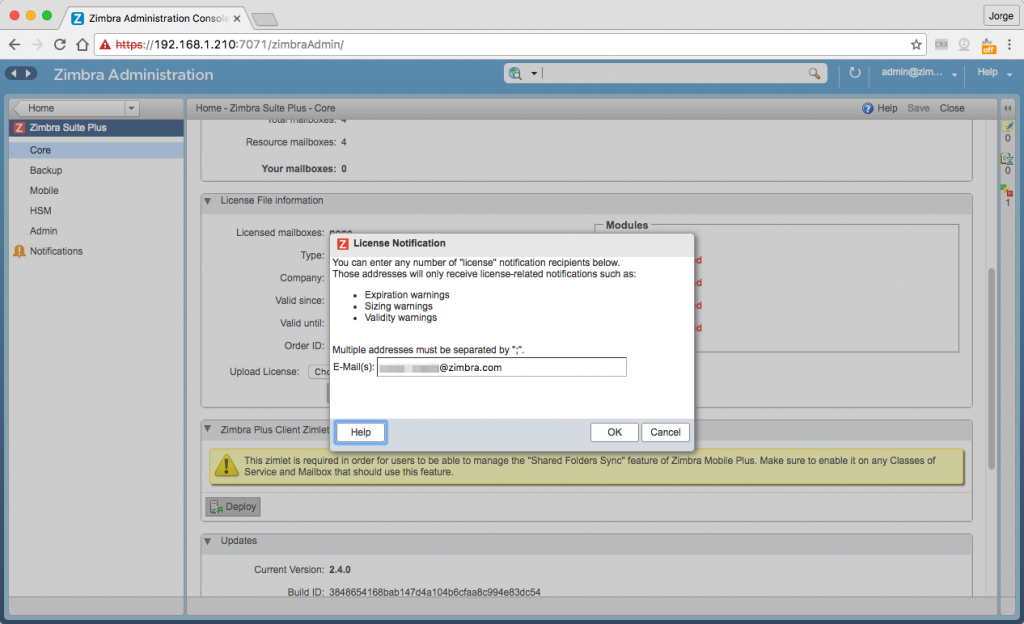 Once validated, you will see your Order ID, when the license expires, the licensed Modules, number of users, etc.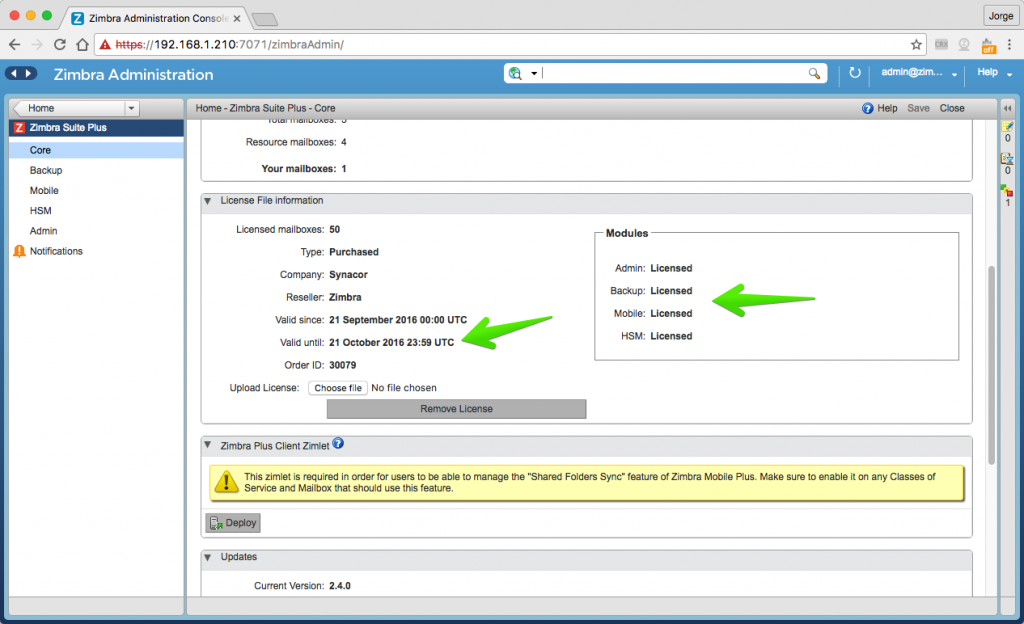 Now that you are ready, let's move to a quick overview of each feature.
Zimbra Backup Plus
Zimbra Backup Plus is one of the most important new features included in Zimbra Suite Plus. Zimbra Backup Plus includes a real-time backup and restore and saves each change on mailboxd even before it is saved to LDAP, so this means we can restore even a color change on a folder by a user, an appointment edit, files on the briefcase and more. Awesome!
The first step is to initialize the Backup Module. To do this, press the button Initialize NOW!
Please be sure that your Backup Path is a different disk, partition, or even a NFS or iSCSI share, so it doesn't grow and stop the entire platform.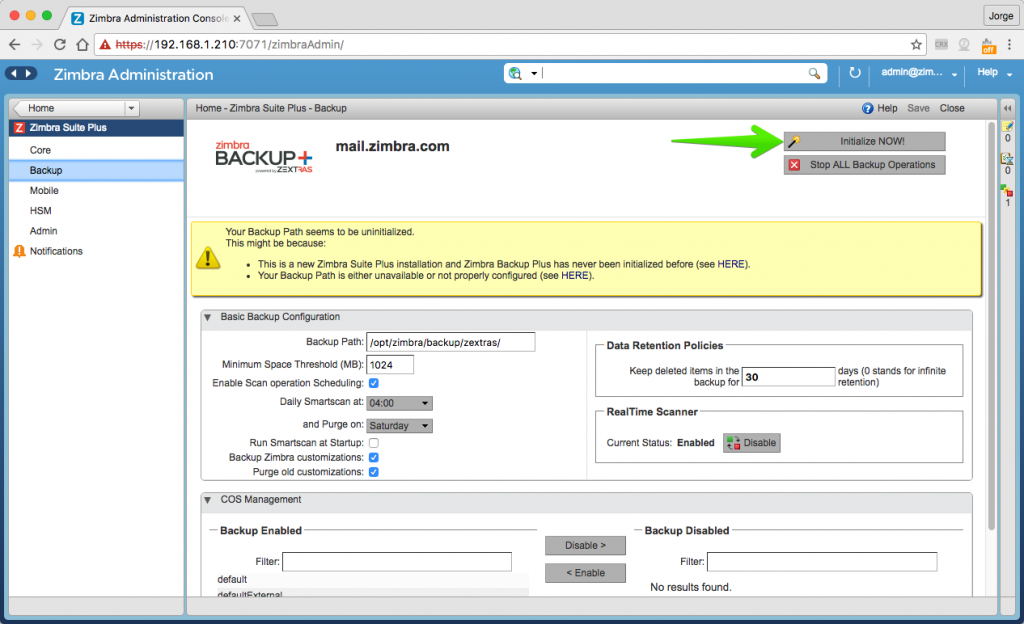 Zimbra Backup Plus will prompt you to enable the SmartScan. Select Yes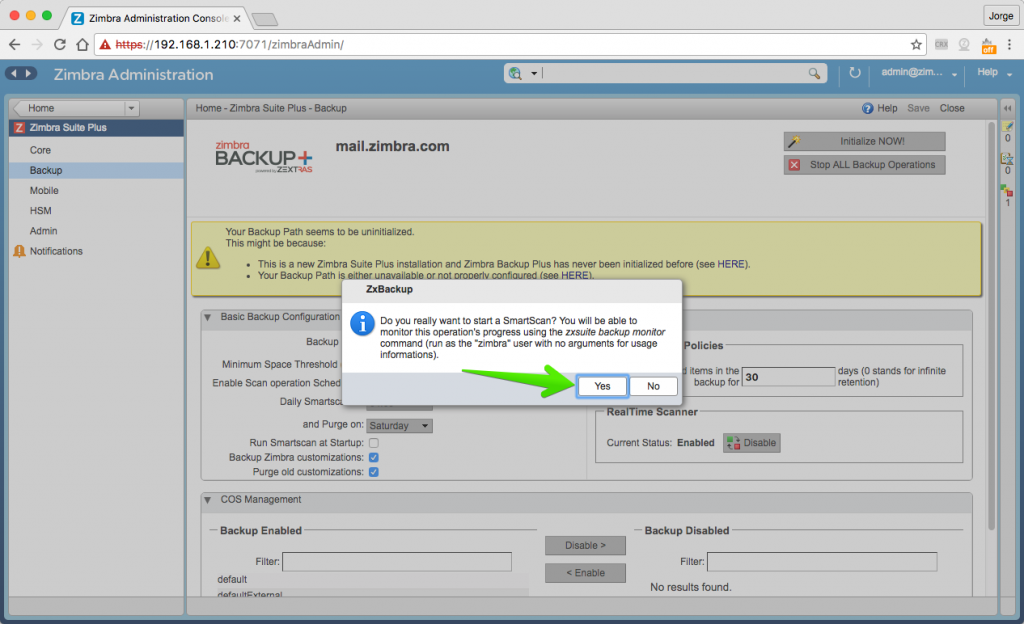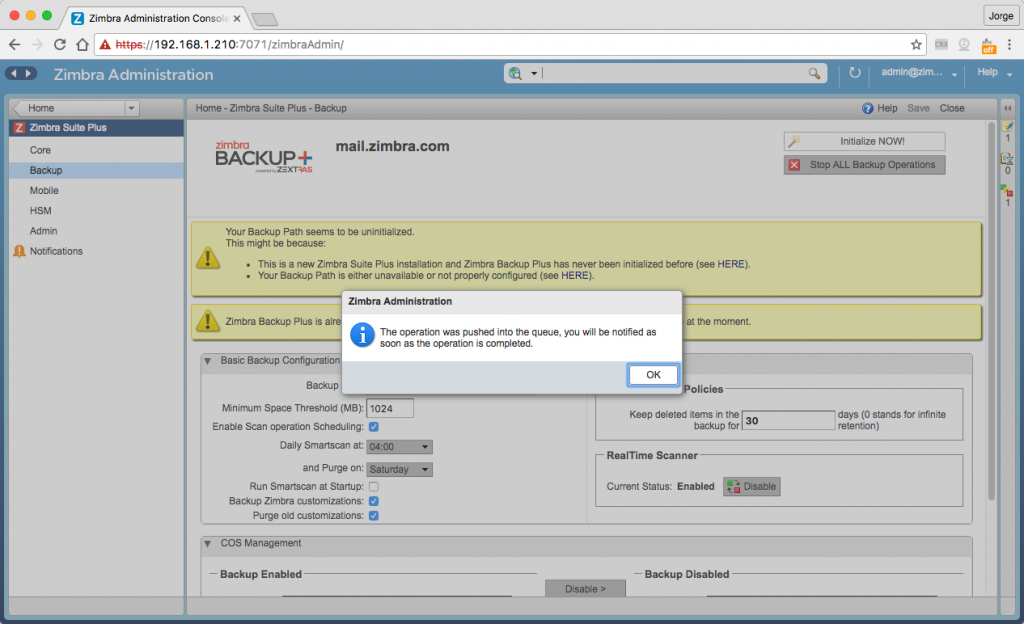 After a few minutes, depending of the size of your environment, you can refresh the web browser and take a look into the backup statistics that Zimbra Backup Plus brings: New accounts, Items, etc.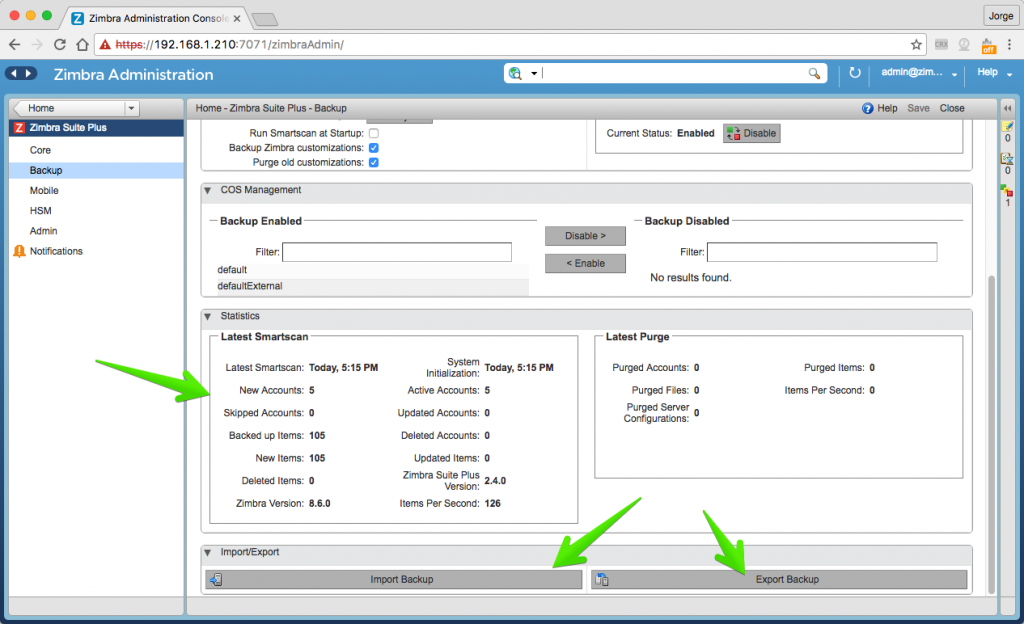 In next blog article about Zimbra Backup Plus, we will show you real-world scenarios like Export Backup in Redhat and Restore it into Ubuntu, with different Zimbra versions and much more.
Zimbra Mobile Plus
The second feature is Zimbra Mobile Plus. Zimbra Mobile Plus brings ActiveSync capabilities to Zimbra Collaboration Open Source. Imagine all the new possibilities your Zimbra OSE might include now!
If you have Network Edition, you should disable Zimbra Mobile to use Zimbra Mobile Plus.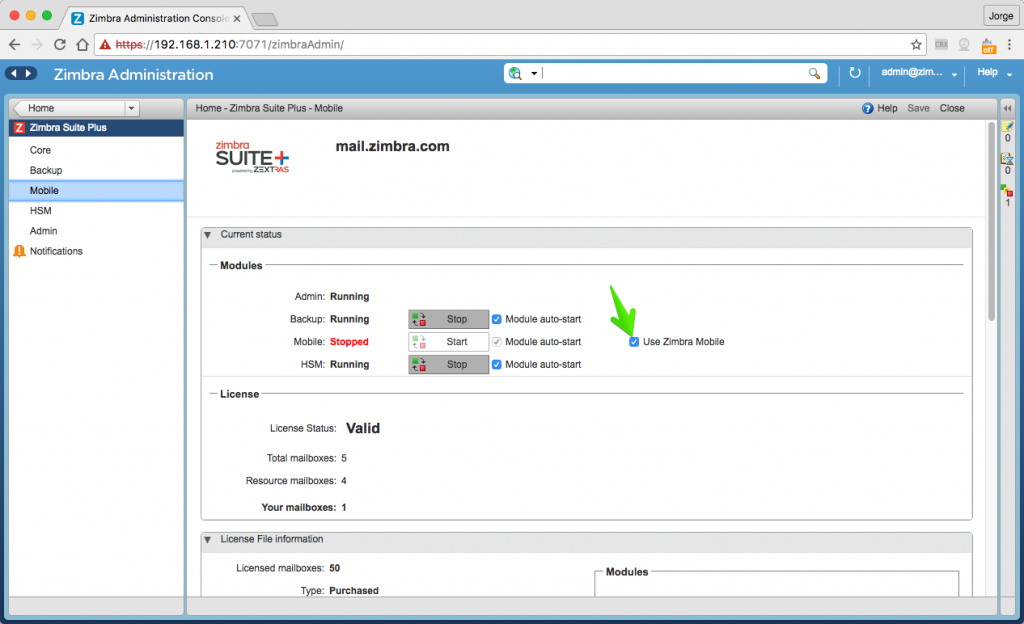 The wizard will prompt you to disable the Zimbra Mobile. Select Yes to use the Zimbra Mobile Plus ActiveSync engine, and restart mailboxd.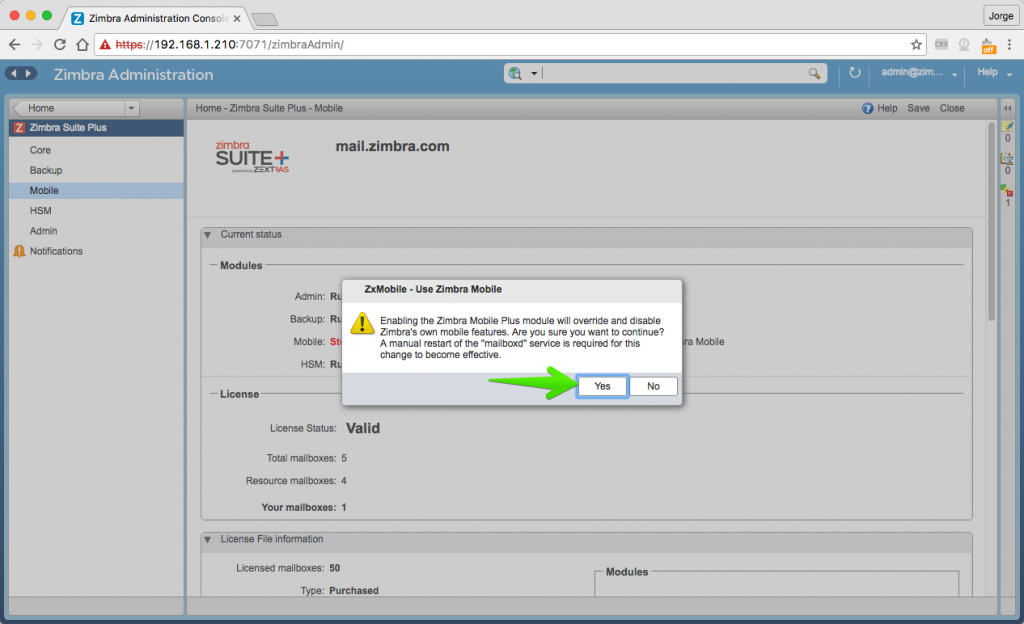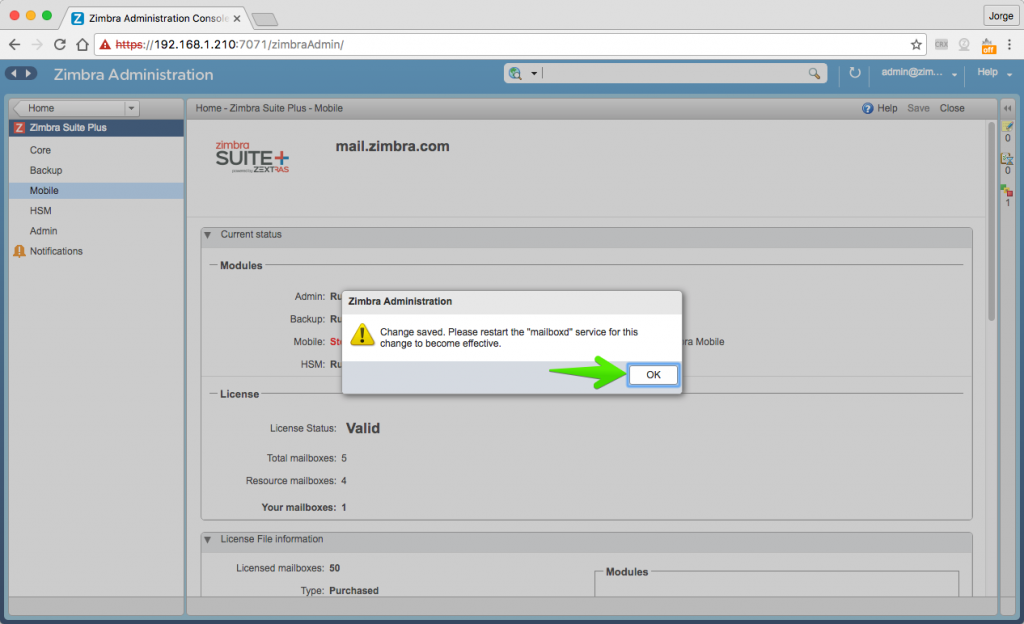 The last step is to restart the mailbox using the next command as root user
su - zimbra -c 'zmmailboxdctl restart'
One of my favorite features from Zimbra Mobile Plus is the granular compatibility for ActiveSync. You can enable specific ActiveSync versions for Android devices but also select the ActiveSync version for the all other devices. This is perfect if your Devices are really particular or old and need a specific ActiveSync version: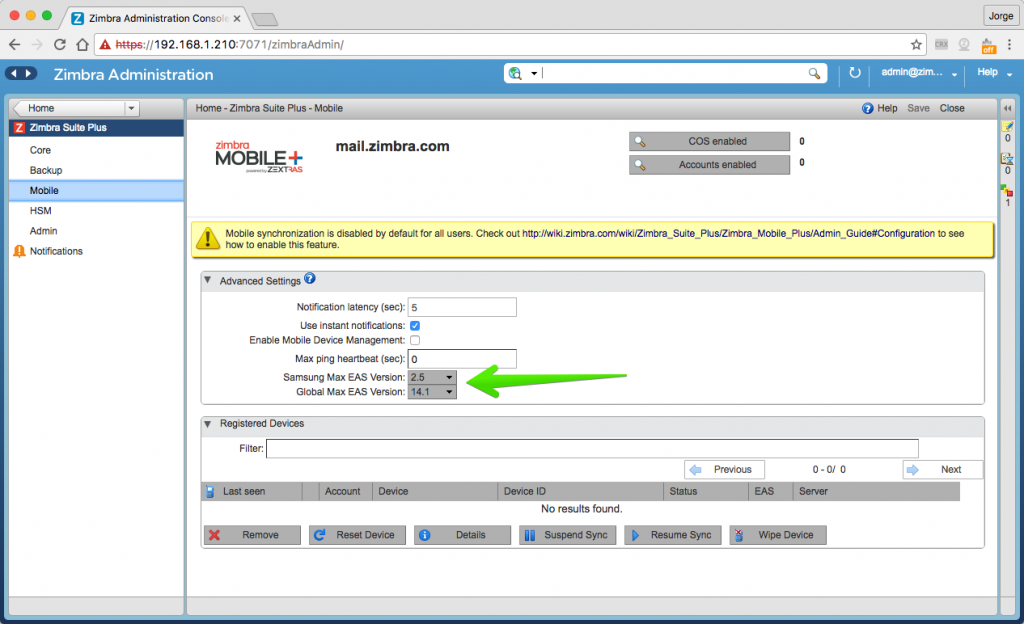 To enable Zimbra Mobile Plus, it must be done per Class of Service or per user. Remember that Zimbra Mobile Plus is licensed for ALL users on the Mailbox. It makes sense to enable it for all users if you don't have any internal policy that restricts this.
Once enabled, you can secure your corporate mobile devices by using MDM (Mobile Device Management) policies like:
Require device encryption
Allow or remove the ability to use external storage
Allow or remove the ability to enable bluetooth
Allow or remove applications on the devices
etc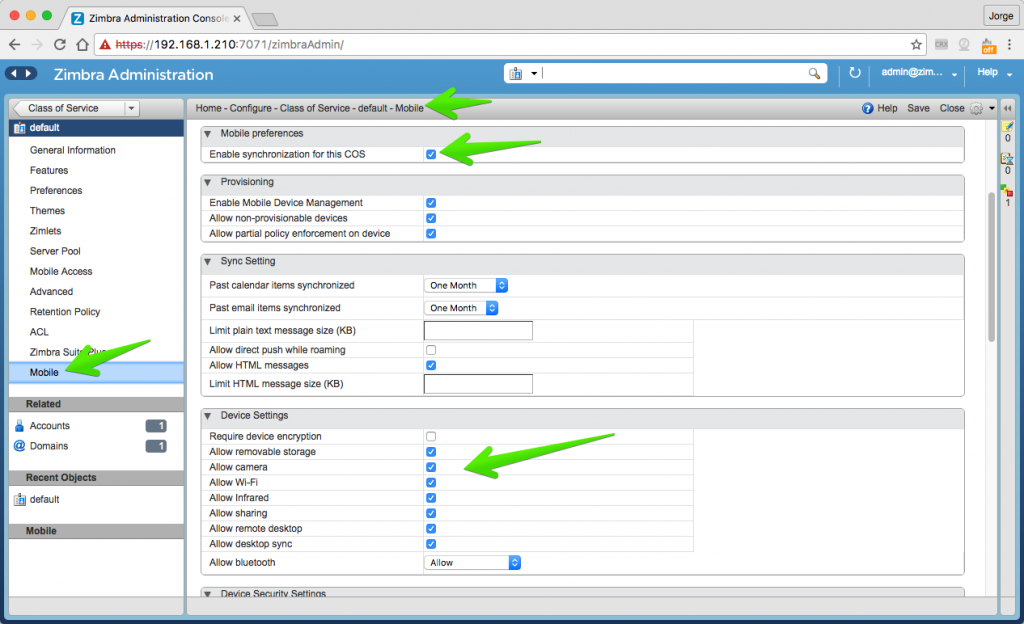 In the next blog articles about Zimbra Mobile Plus, we will show you how to configure Outlook 2013 and 2016 using ActiveSync and the new feature: Shared Folders on ActiveSync!
Zimbra HSM Plus
Zimbra HSM Plus brings all the powerful storage capabilities that Administrators need for Zimbra Open Source or Network Edition. As the name says, one of the main features is the HSM, which means you can automatically move old items (Emails, Contacts, Calendar, Briefcase, etc.) to another form of storage, which can be SATA, external NFS, or even Amazon S3, providing a great way to reduce storage costs.


Zimbra HSM Plus includes deduplication and compression per volume, not just for secondary volumes but for primary volumes as well, reducing the storage space and allowing a further reduction in your storage costs.
Zimbra HSM Plus brings the new Amazon S3 Storage integration, bringing all the flexibility of the Cloud to Zimbra HSM. You can now move old items to Amazon S3, saving on local storage and reducing the TCO on big Zimbra deployments.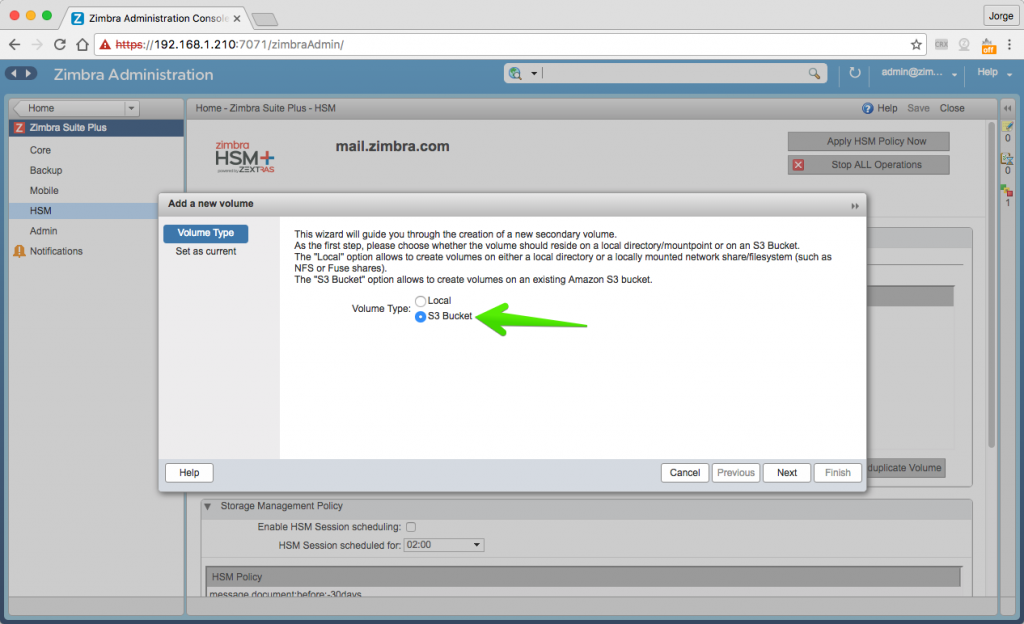 In the next blog articles about Zimbra HSM Plus, we will show you how to configure the new Amazon S3 integration, move volumes and much more.
Zimbra Admin Plus
Last but not least is Zimbra Admin Plus, the perfect tool for those using Zimbra Open Source with the need to delegate privileges to other members of the IT team and for those providing multi-tenancy service who need to delegate the administration of the domains to a tenant admin or user.
I have three main features that make Zimbra Admin Plus the best ally for Administrators:
Dedicated log with all actions that the delegated admins made. This dedicated log is required for certain Companies Policies.
Monthly reporting that provides a detailed overview of all tasks executed during the last month. This is perfect for audits and alleviates the workload of the Zimbra Administrator.
A built-in log viewer to review in real time the dedicated log: everything on the Admin console, without complex SSH debugs, in "matrix" style.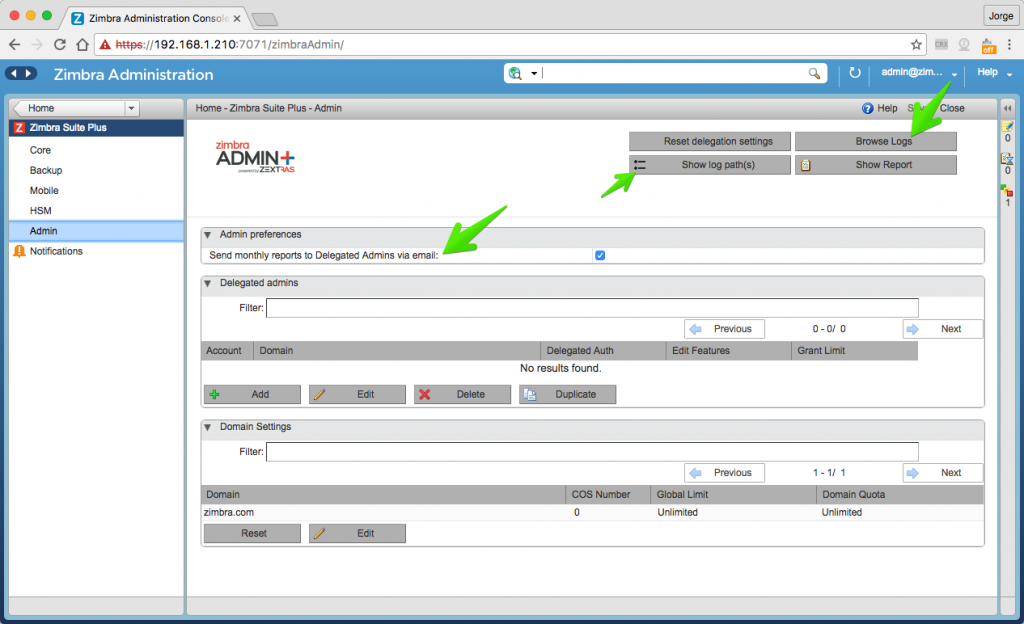 That's all for now. You can download Zimbra Suite Plus by clicking on the next button to try it for 30 days. After 30 days using Zimbra Open Source, you will see the difference and all the goodness Zimbra Suite Plus brings.