Did You Know? Using Filters Part 1: Creating a Filter
Did you know that you can create email filters in Zimbra? This is part 1 of a 4-part series, which includes Troubleshooting Filters.
To create a filter:
Click the Preferences tab.
Click Filters in the navigation pane.  
You can create filters to manage incoming and outgoing email messages, including Calendar invitations/responses.
You can also set up the Activity Stream filter to manage less important messages.
Next, click Create Filter.

A filter consists of one or more conditions and one or more actions. If the message matches the conditions, the specified actions are performed.
To continue creating a filter, in the Add Filter dialog box:
Name the filter.
Specify the condition(s).
Specify the action(s).
Click OK.
In this example, the Manager Email filter will move all email where From contains "dbrown" (condition) into the Manager Email folder (action).
For a list of all filter conditions and actions, click here.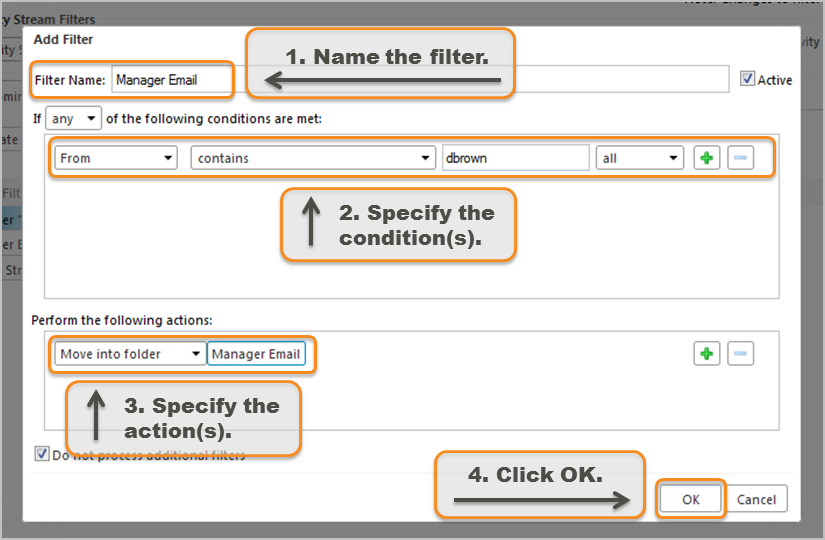 The Manager Email filter will now process all incoming email messages.
You can create filters to:
Sort incoming messages into folders
Tag messages
Forward to another email address
Flag messages for importance
Mark messages as read or unread