I lost my mother to breast cancer in 1996. Back then, breast cancer was still a disease that wasn't very well understood. Today, many organizations have made it their mission to provide resources and support people impacted by breast cancer year-round. While Breast Cancer Awareness Month ended last month, that doesn't mean our support for the cause has to end as well. To continue our support as a company, the first weekend of this month, over a dozen Zimbra employees signed up to help out our customer, Susan G. Komen for the Cure®, at the organization's 3-Day in Dallas.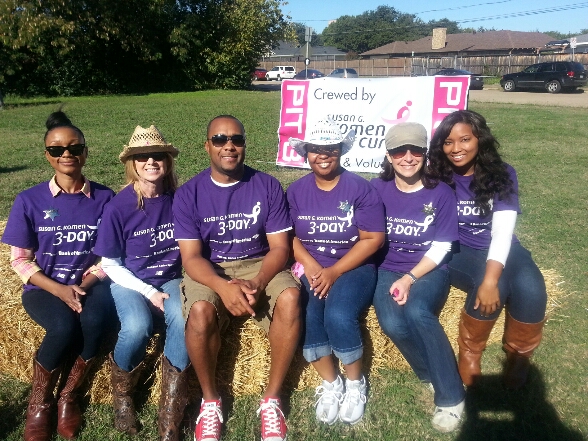 For those of you not familiar with the Susan G. Komen 3-Day for the Cure®, it is a three-day walk where those participating walk approximately 20 miles each day in support of breast cancer until they reach the closing ceremony on the third day. Many participants even camp out with fellow walkers over the course of the weekend. While the reason for the 3-Day centers around a serious issue, there is a lot of fun and excitement during the event as well – think bright pink outfits and fun tent decorations. Everyone from participants to volunteers leave the weekend event feeling celebrated and with a brighter spirit.
Employees from our company helped out by manning Pit Stop #3. Zimbra employees that volunteered helped set up, tear down and most importantly, cheer on the walkers as they entered our pit stop.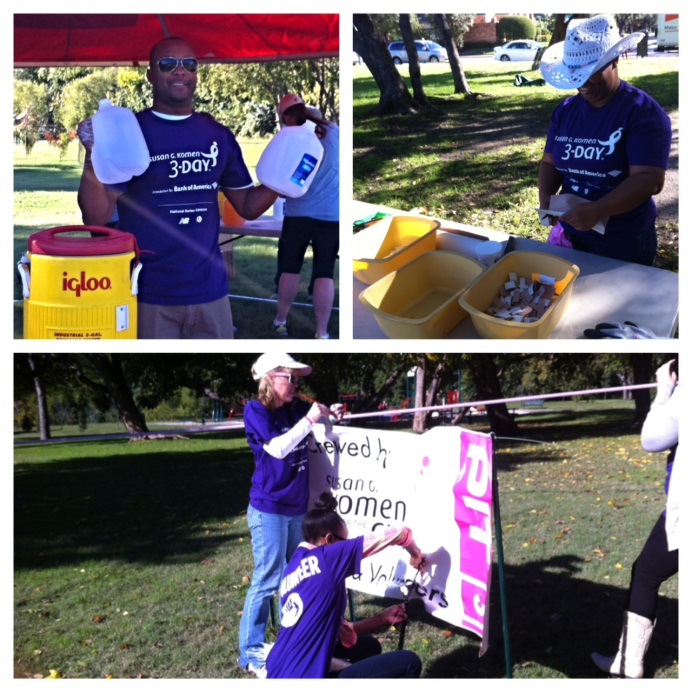 I asked employees what touched them the most, and one employee mentioned how moving it was to see breast cancer survivors, family members of survivors or lost loved ones, and just supporters in general unite for such a great cause. Another employee expressed just how thankful it made them to have good health and family that's still alive. And one thing that all the employees that volunteered agreed on was that it was a fun way to give back to the community and show support for a great cause.
Today, thanks in part to events across the nation like the Komen 3-Day, the organization has invested almost $2 billion to fulfill its promise of working to end breast cancer through ground-breaking research, community health outreach, advocacy and programs in more than 50 countries. And as a way to assist with delivering on that promise, Susan G. Komen's online community, MyKomen, is helping to empower affiliates to impact their community.
Our company is proud of our collective commitment to give back to the community, and we hope that your organization will look to see how you can give back to the communities in which you work and live as well.
To see more pictures from the Komen 3-Day, be sure to take a look at the album on our Facebook page.