One of the best parts of being open source is seeing the ingenuity of our community. This year we'd like to see how you can use Zimbra themes to make your skin crawl this Halloween…
We've mocked up two new designs just in time for witching hour, and hope to get these into the gallery soon, but we'd also like to inspire you to put your Zimbra in a costume!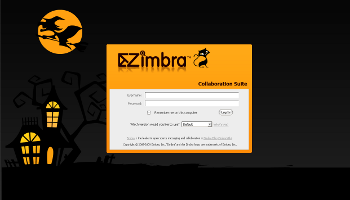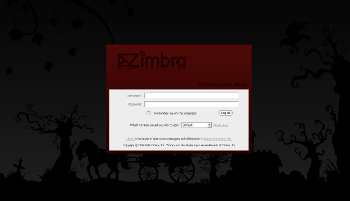 Do you prefer the fun of creepy pumkins, spiders, witches, bats, and black cats? Or is the dark brooding theme with a graveyard and crows more spooky? Vote for your favorite here. The Halloween skin with the most votes will be added to our permanent collection by one of our engineers.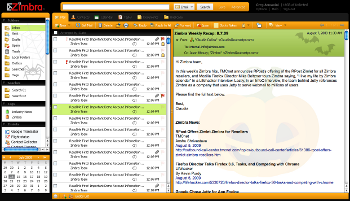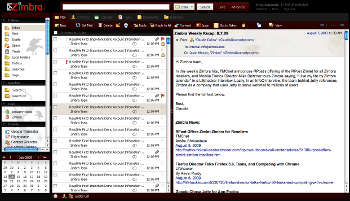 Rick found an frightening skull that fit the folder tree well, and he's already coded it into a downloadable theme – to quote one person's take: "I couldn't use it for very long without the hairs on the back of my neck tingling, that face is scary."




Don't forget, there are plenty of other skins that let your Zimbra play dress up all year long… Halloween isn't the only time of year when it's ok to pretend to be someone else!

Are you more of a race car driver, a pretty princess, or work in ACU's and just can't get enough digital cammo in your email?

Make your Zimbra reflect your mood or keep things interesting with the skin changer Zimlet, which switches themes automatically using whatever frequency preference you set. For even more variety, why not design your own custom theme!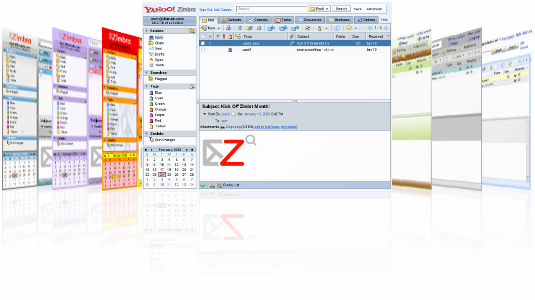 Tell us what other seasonal themes you'd like to see next, even if their half a year away. Prefer a more traditional fall scheme of changing leaves and landscapes? Checkout what others are doing over in the fourms.