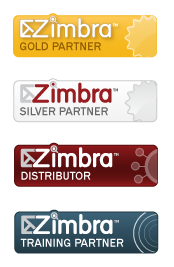 During the past 5 years, Zimbra has evolved from a software company selling nearly 100% direct to customers to a model today where well over half of our sales are generated through Zimbra partners.
The channel-focused evolution has been intentional; early on we realized working via Zimbra resellers, hosting partners and systems integrators is the best way Zimbra can satisfy our rapidly growing customer base's wide-ranging requirements while continuing to grow efficiently.  With this model we've been able to increase the number of paid Zimbra customers to over 60,000 organizations, accounting for over 41 million paid mailboxes – the second largest number of paid mailboxes for any email/collaboration product in the U.S.
We certainly couldn't help deploy or support this number of customers without the involvement of so many valuable Zimbra partners!
Our sales team certainly appreciates the leverage they gain by working hand-in-hand with channel partners.  Given that, we believe finding new ways to work even more closely together will enhance our mutual success and take us to the next level.
Today we're pleased to take that next step forward by announcing a new Zimbra Partner Program, featuring:
A new 'Gold' tier for our most advanced Zimbra partners
An updated Partner Portal with new and updated documentation, sales tools and marketing resources
Improved visibility for our top partners on the Zimbra website
New opportunities for deal registration
More Zimbra resources for co-marketing and selling
Please visit our partner website pages for further details (you may also contact or email our channels team).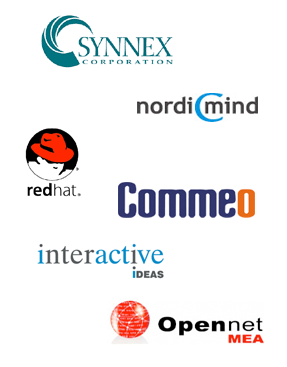 In the meantime we've also been busy launching more than a dozen distribution relationships around the world to provide enhanced services to our network of VARs in the new Zimbra Partner Program.  These new Zimbra distributors include:
United States: SYNNEX Corporation, as part of the Open Source Channel Alliance, co-sponsored by RedHat
Europe:  Several distributors including COMMEO and D2B (France), Interactive Ideas (UK), VNC (Germany, Switzerland & Austria), VDEL (Russia and Eastern Europe), and Nordicmind (Scandanavia).
Middle East & North Africa: Opennet MEA
South Africa & Sub-Saharan Africa: Linux Warehouse
Latin America: Red Hat
Japan: We're continuing our strong relationship with Sumitomo.
Some of the key VAR benefits from distributors include streamlined process for placing and fulfilling orders, dedicated account managers and communication channels for rapid support, and access to new payment and financing options.  Our sales team will continue to work directly with our VAR partners (and as often as needed, with the end customers).
We believe the new program is right in line with Zimbra's objectives for 2009 and beyond: continue growing our customer base and revenues, raise customer satisfaction even higher, firmly establish Zimbra as the leading open collaboration platform for businesses, governments, academic institutions and service providers, and finally deliver more than 3/4ths of our revenue and services through our channel partners.
To our existing partners: We want to say again we greatly appreciate everything we've done together already and believe the best is yet to come!  We are already getting positive feedback, including Matthew Porter, CEO of Contegix hosting who said, "We're really excited to be a Zimbra Gold Partner. Positive customer feedback about our solution plus more resources from Zimbra combine to enable us to better sell the product to our target market."
For those interested in partnering with Zimbra to resell, implement or host Zimbra, we look forward to hearing from you soon!