Zimbra Postfix can be configured to use Postfwd. Postfwd can be seen as a firewall for Postfix and it allows the creation of rulesets to implement email restrictions.
A new Admin UI Zimlet and extension leverage Postfwd to configure per user attachment size limits.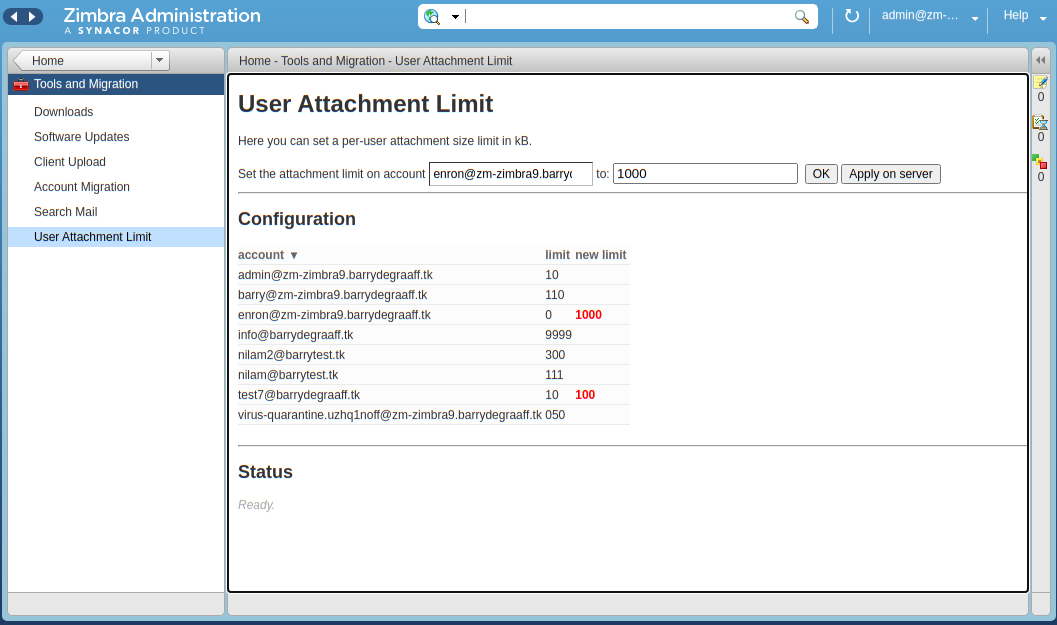 More information and download is available on the Per user attachment size limits Zimlet Gallery page.