Did you know Zimbra has its own Desktop email client called Zimbra Desktop? With Zimbra Desktop you can take your email, contacts and calendar on the road and work online and offline from your Windows laptop or Macbook.
Setting up Zimbra Desktop is easy, just download the installer, connect to your server and log-in to your Zimbra Account.
Once connected you can see the contents of your Zimbra account, updated in real time: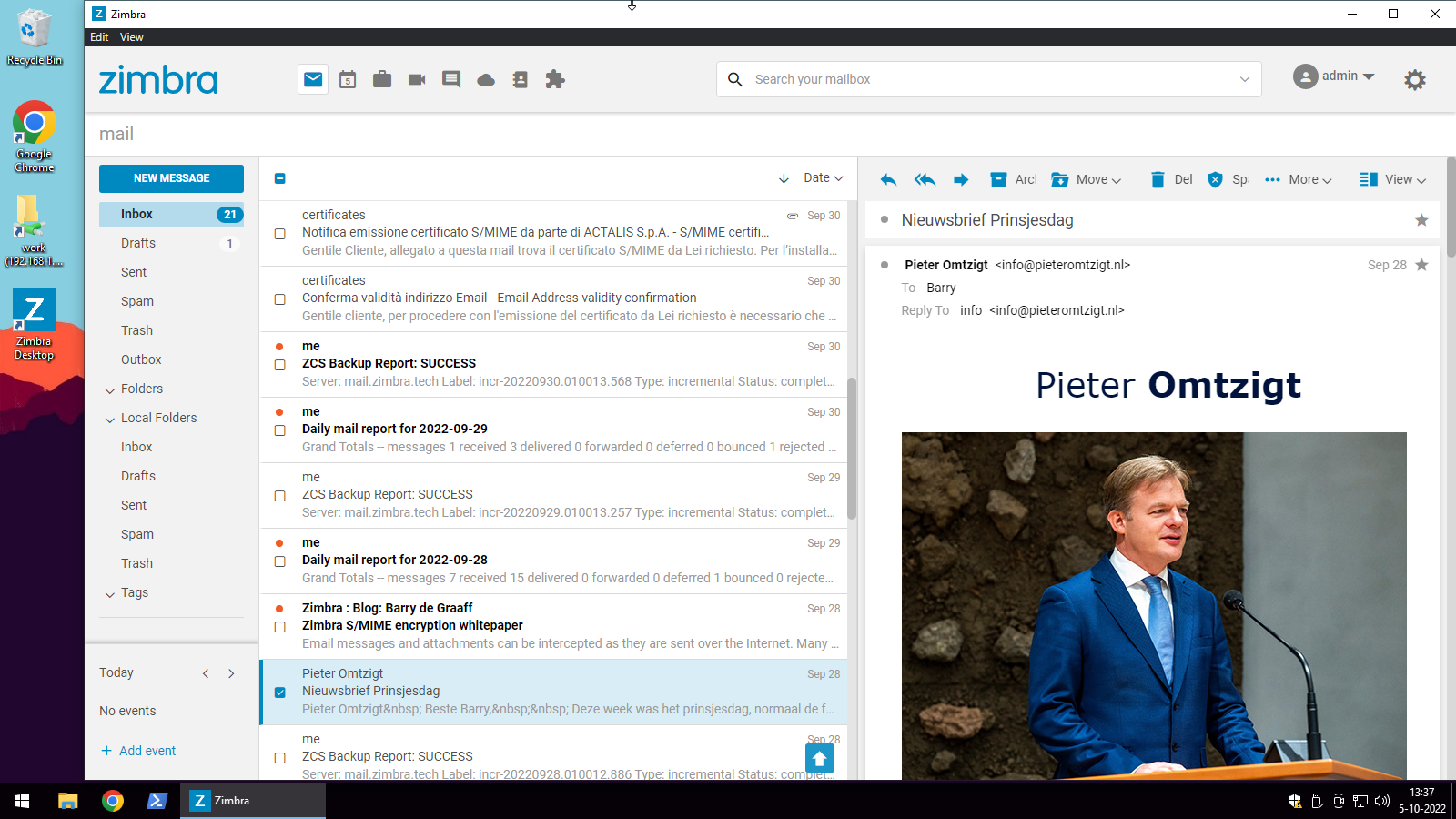 By default Zimbra Desktop will download and remember all the content (email, contacts, calendar) that you have displayed on the screen. If you want to go offline you can set a specific sync date. Zimbra Desktop will download all content from your Zimbra account from the selected date up to the current time each time you are online. By setting the sync date you can be sure to be able to access all your data when going offline: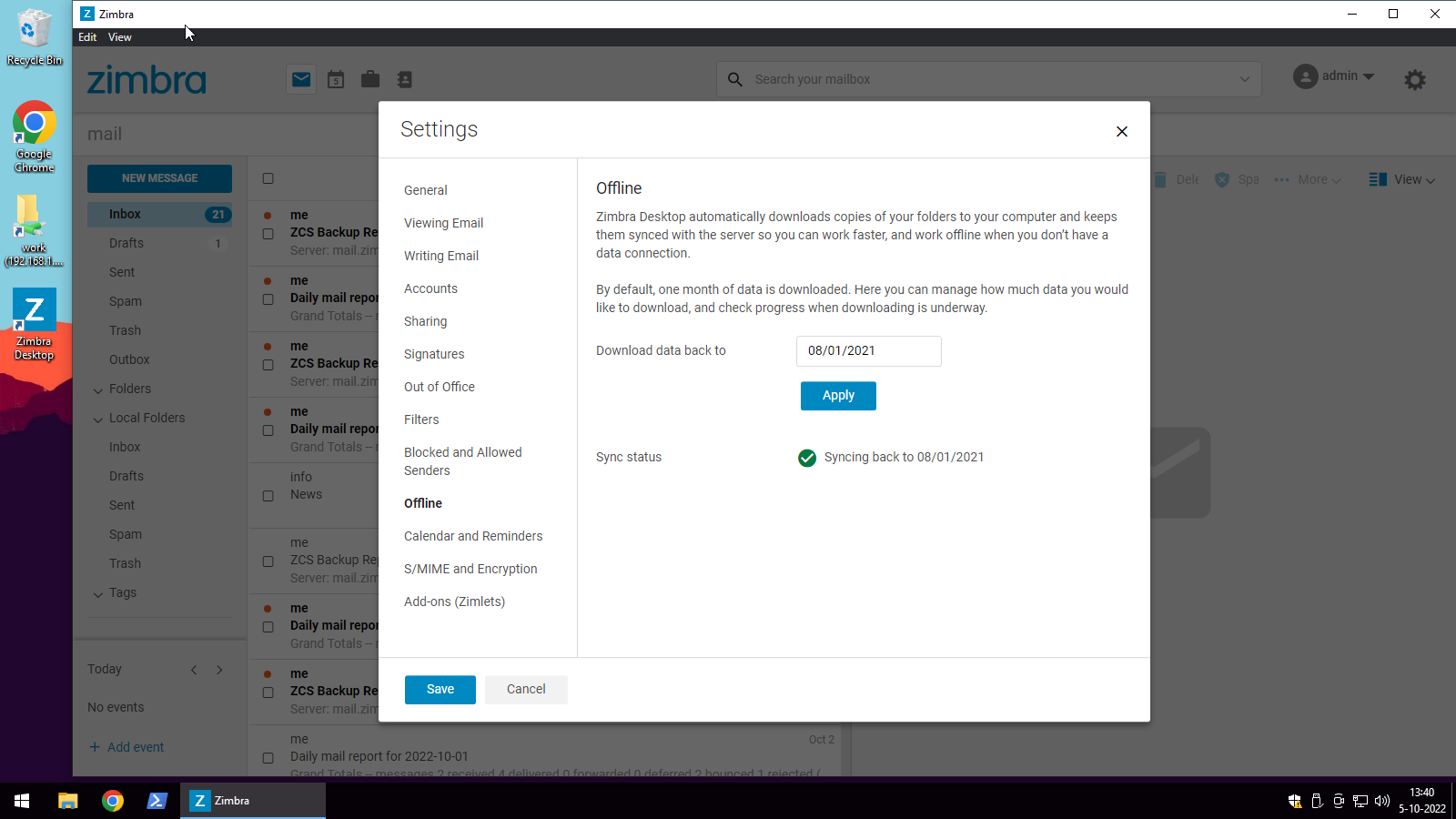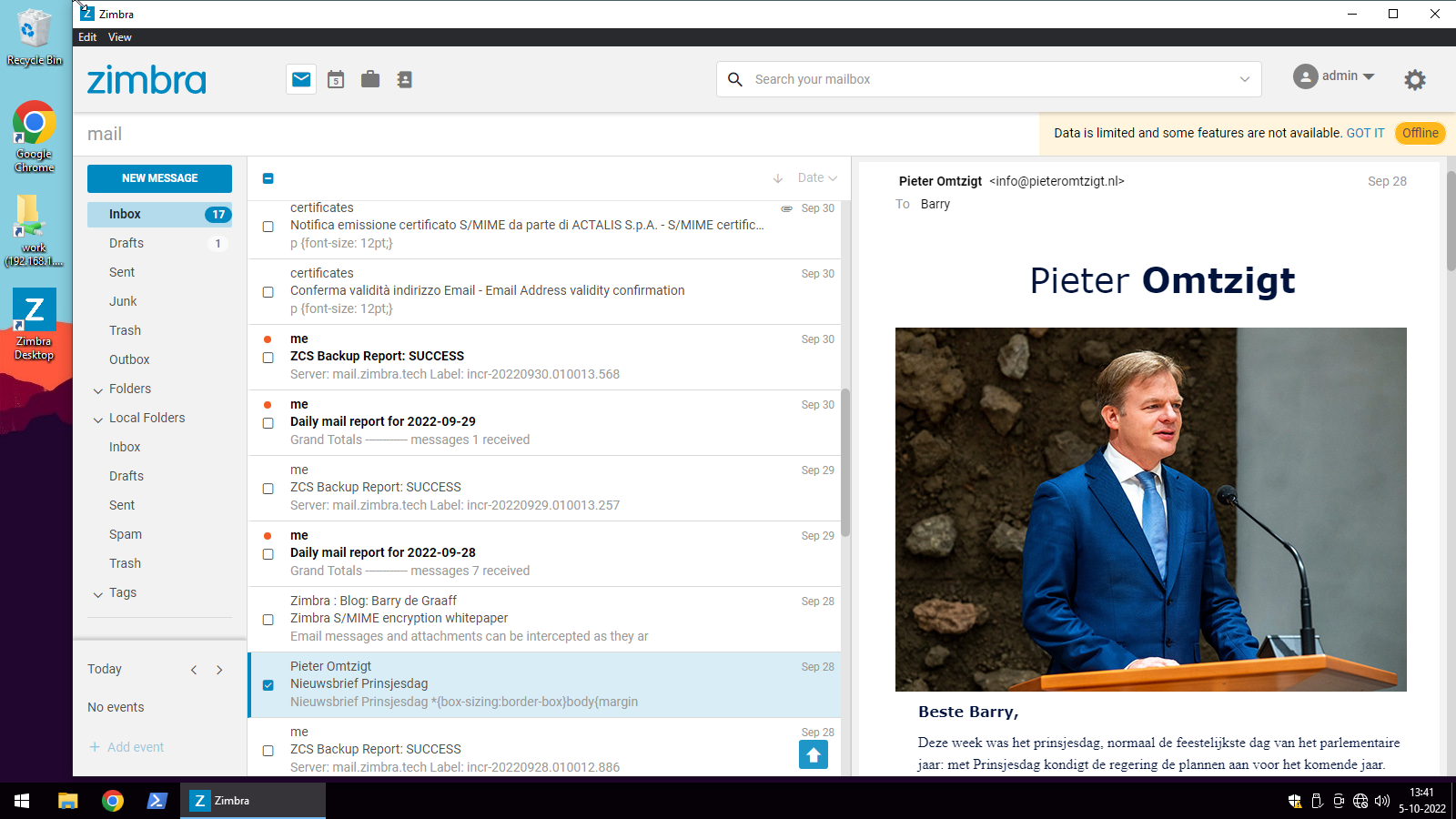 Zimbra Desktop is available via the Support Portal only. You can read all the details and features in the Zimbra Desktop user guide.