Hello Zimbra Partners, Customers & Friends,
ETES in Germany is today's stop in Zimbra BSPs tour around the world. Marco Welter, Head of Sales at ETES, joins us for a chat about why Zimbra is the best choice for their customers.
"Most of our customers use Microsoft Outlook as a client, and Zimbra is the only groupware solution that is perfectly compatible with Outlook."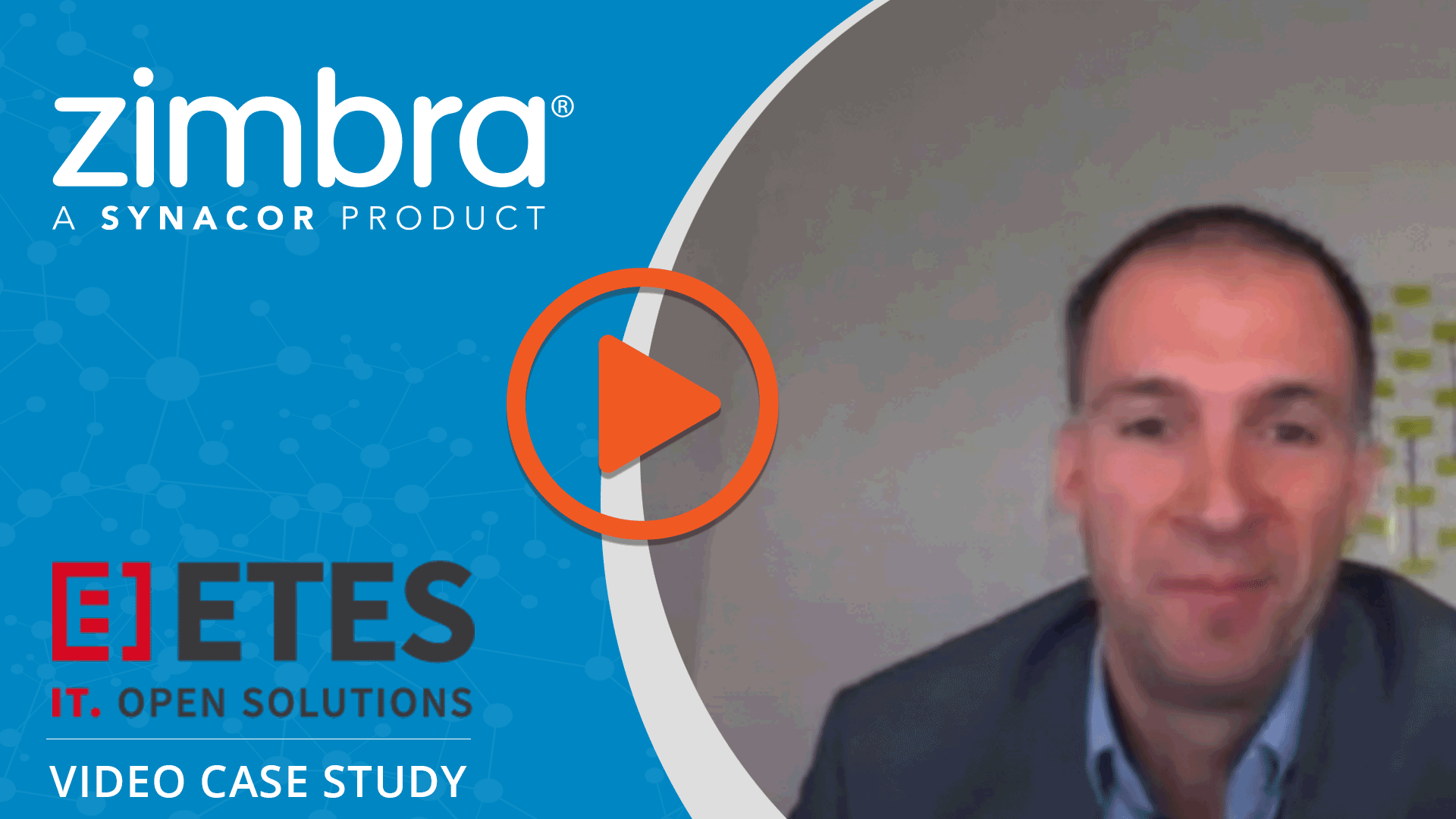 ETES is a major ISP in Germany, serving ~40,000 customers. They have been a Zimbra BSP and Silver VAR Partner since 2015.
Why Zimbra?
Zimbra provides the feature set and compatibility ETES needs with …
Privacy and security of data: "Zimbra is open source, a big plus for trust in the software. And Zimbra uses standard Linux software, so it is easy to implement and add customer wishes and additional security features," said Welter. Security + Privacy = Peace of Mind
Zimbra for Outlook (ZCO): "One of the most welcome Zimbra features is their smooth integration with Outlook and smart phones." Zimbra's ZCO product functions seamlessly for customers with Outlook users. ETES can offer one service for Zimbra users and another for Outlook users, all while running on a Zimbra backend.
Flexibility: "Zimbra is a flexible solution with a lot of possibility to customize for customer needs." As a BSP, this is a critical feature because it enables them to offer different packages with different price points.
To become a Zimbra Partner, visit: zimbra.com/partners/become-partner/
Thanks,
Your Zimbra Team