Hello Zimbra Friends,
If you haven't seen this article yet, check it out! From Christine Preusler at hostingadvice.com:
Here is the intro …
Through Zimbra, Synacor provides hundreds of millions of users worldwide with an open-source alternative to proprietary collaborative software suites. The scalable email and collaboration platform is trusted by SMBs, service providers, universities, and government entities, among others, for its focus on security, scalability, and data sovereignty. With the release of Zimbra 9, Synacor is bringing users the dependable service they know and love plus a responsive new UI and a framework for out-of-the-box integrations.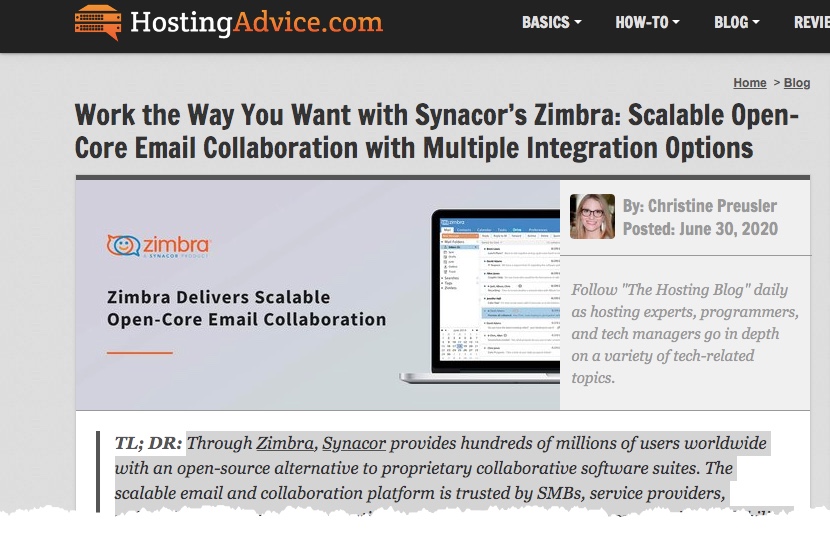 We hope you enjoy it as much as we did! Thanks,
Your Zimbra Team