What is Zimbra Desktop? It is a free and open source email client application that you can use on Windows, Mac, and Linux. Install Zimbra Desktop on your computer, and you can link and view all of your email accounts in one place (Zimbra, Yahoo!, gmail, IMAP or POP) — whether you are online or offline!
Introducing Zimbra Desktop 7.3.1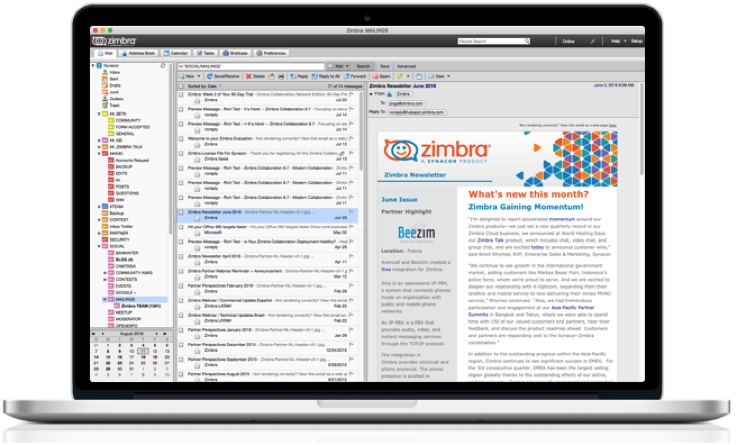 What's new in Zimbra Desktop 7.3.1
For our technical folks, Zimbra Desktop 7.3.1 continues the development we introduced in the previous version, 7.3.0, based on Nw.js for all platforms. It also includes the next fixed issues, which were requested by our Customers and Partners:
Fixed Issues

105422
Spell check while composing new email not working in 7.3 for Windows OS
107924
No option of "Open with" for downloaded attachments. Only save option is available.
107858
Blank screen should not displayed while opening doc or xls file
108171
ZD zoom issue while switching applications when mouse is handled through trackpad
108172
Upgrading NW.js to latest version 0.23.3
See What's New in Zimbra Desktop 7.3.1
A picture says more than a thousand words, but a quick video is even better! Watch the fixed issues on Zimbra Desktop 7.3.1 and how the view attachment capability works now.
As usual, your feedback is really important to us. Please share your input here, on our dedicated Forum about Zimbra Desktop.