Italian company Oceano SRL recently migrated their email users to Zimbra — dropping Google Apps for Business and Microsoft Outlook.
Why did they choose Zimbra?
Oceano needed a single email collaboration solution that met a combination of needs. Zimbra provided:
Privacy and security for their on-prem deployment.
Lower TCO.
A unified email platform for their users.
Privacy and Security

With an on-prem deployment, Oceano now knows their data is private and secure. They have further customized Zimbra privacy for their customers by writing scripts that allow them to specify which users can send to specific domains.
"This fulfills the demands of several customers in terms of privacy and protection of sensitive data," said Stefano Durzo, Network Administrator for Oceano.
Lower TCO

Zimbra has significantly reduced Oceano's TCO for email.
"With Zimbra, our costs have dropped dramatically, from 3.30 euros per mailbox per month to 1.22 euros," said Stefano Durzo.
Unified Email for All
Oceano employees are extremely happy with Zimbra. The intuitive Zimbra interface offers both conversation view (familiar to former Gmail users) and/or message view (familiar to former Outlook users).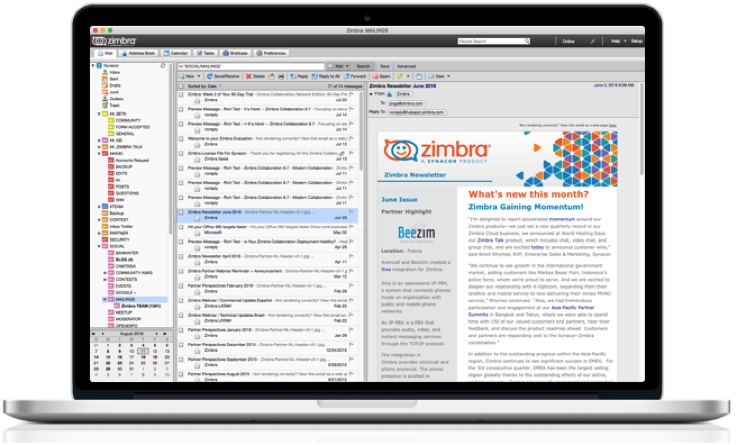 For more information, read the Oceano Success Story, available in 10 languages.