Zimbra Web Client is highly extensible thanks to Zimlets. A Zimlet is a magical piece of code within Zimbra that makes both the Zimbra Web Client and the Zimbra Desktop easier to use. Read more about the Zimlets DYK blog post here.
In this blog post, we show you some of the most recent and best Zimlets, so you can expand your Zimbra Web Client capabilities like a champion and boost your users' experiences by providing new and useful features. Get them while they are hot!
Free and Open Source Zimlets
Made by the Community, for the Community, using crowdfunding. This is the most recent Zimlet by Barrydg, our #1 Open Source Zimlet contributor.
Do you have generic mailboxes for your sales department, helpdesk or info@yourcompany.com? Use the Zimbra Shared Mailbox Toolkit to share those mailboxes with your staff. For long time Zimbra users, this toolkit brings family mailboxes back to Zimbra 8+.
Designed for Zimbra version 8.7 and Above
Ilger.com presents this new Zimlet called " Downloader ", a very useful tool for all email users. This Zimlet allows you to save any of these to your PC:
Emails (.eml)
Contacts (.vcf)
Appointments (.ics)
Tasks (.task)
Briefcase files (.zip)
Once enabled, you can export all webmail items by dragging and dropping each item on the Zimlet. Alternatively, you can click the "Export" button, or you can right click and select "Export".
With this Zimlet, you can also download your email folders, which is extremely useful for backup operations. Double-click the left mouse button on the Zimlet to access the Preferences menu. Here you can choose to automatically delete emails right after downloading them, which will free some space in your email account if needed.
Another Zimlet by our Gold Partner, ilger.com, is Weekly Print. Calendars and appointment planning are essential tools for optimizing work. With this Zimlet, you can print all your appointments from selected calendars. The generated file will be similar to the one shown. All days of the selected week are highlighted, and each day shows its appointments, highlighted with the color from its corresponding Zimbra Calendar.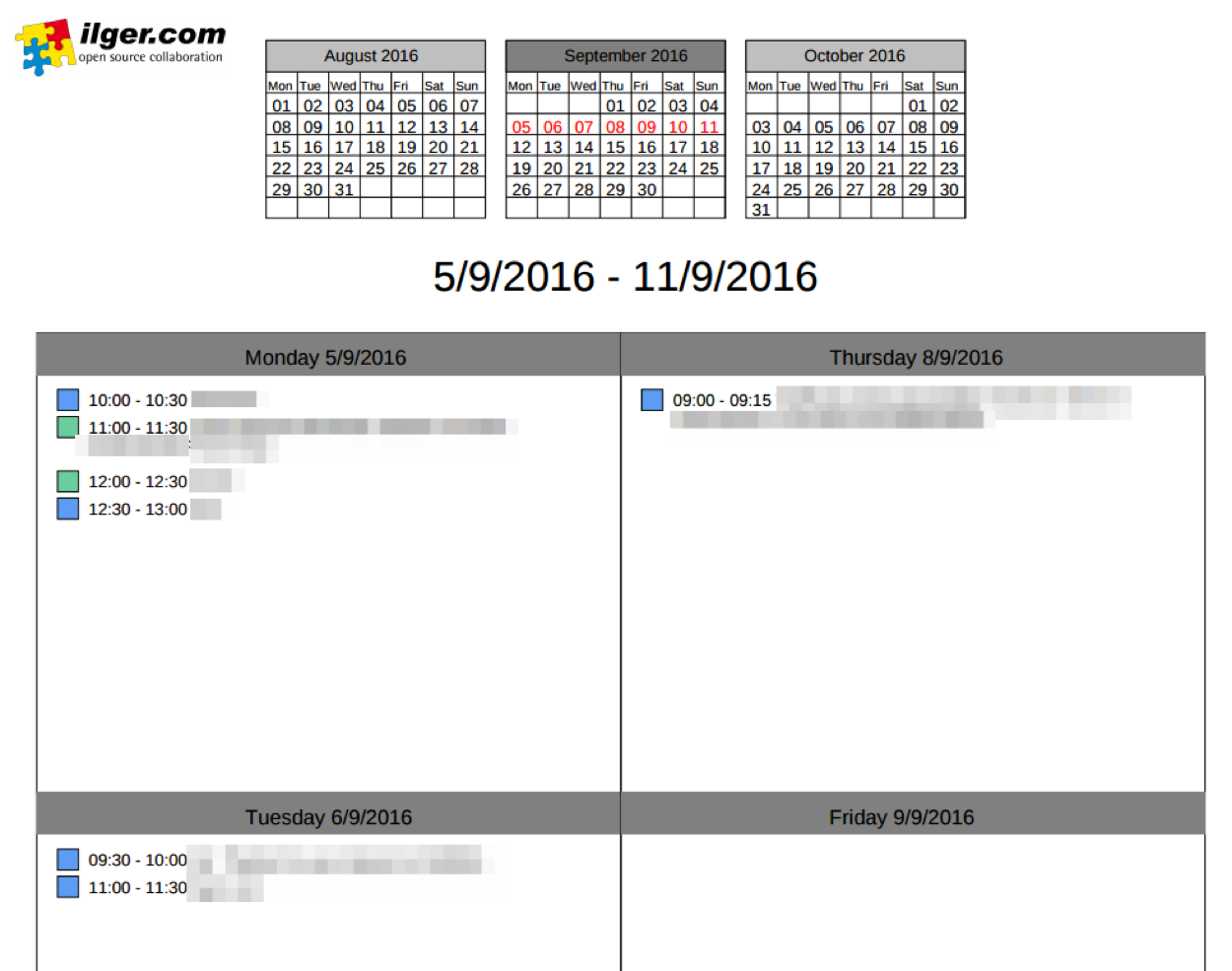 Another amazing Zimlet by ilger.com is the Undo Send Zimlet. Today more than ever, email has become an essential daily tool for communication, transferring files, etc. You may have had the experience of sending an unfinished email by mistake or maybe to the wrong recipient. With this Zimlet, you can undo sending and prevent the email from being delivered.
When the Zimlet is active and configured, each time you click the "SEND" button, you will see a count-down pop-up of the duration that you have chosen. To cancel sending, simply click "Cancel" before the count-down is finished. If you are sure that your email is correct and you want to send it immediately, click "OK".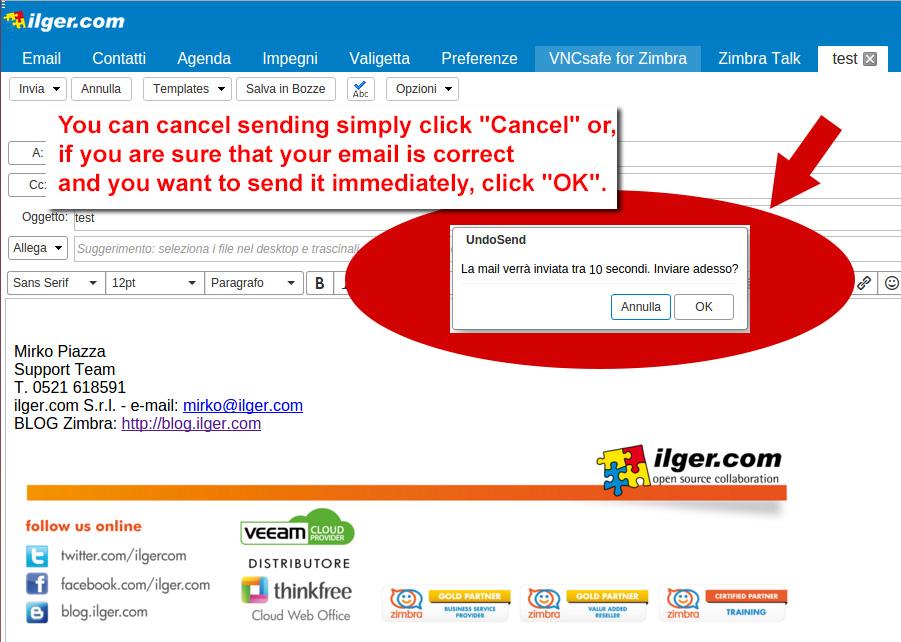 By Barry and the Zeta Alliance comes another incredibly useful Zimlet: A Zimbra server extension to change Active Directory passwords from the Zimbra Web Client.
This is the Zimbra-Community/Zeta Alliance fork of the AD Password. It does not require zmpkg and comes with more documentation compared to the other versions.
The original project by Antonio Messina (a.messina@iknowconsulting.it) https://github.com/xMAnton/ADPassword is tested on Zimbra 8.6 and Windows 2012 R2 Active Directory.
IF you like them, please support them by downloading, trying and rating them in our Zimlet gallery