mxHero, the open source email enhancement platform, has just released a Zimbra specific edition designed to meet the needs of service providers. Released as, "mxHero: Zimbra Service Provider Edition", the platform aims to assist providers in increasing revenues and reducing costs.
Inova Tecnologias, a leading Latin American Zimbra service provider, attributes 35% of its Zimbra growth to the addition of mxHero in its service portfolio. Inova deployed mxHero last year and offers mxHero value added services, such as, Hero Attach, which allows clients to send 200Mb or larger emails to anyone, to attract additional business. mxHero's rich layer of value added capabilities, brings to Inova's Zimbra business a competitive differential that has helped it win business from Gmail and other competitors.
"mxHero has really been an ace up the sleeve in our sales negotiations", says Marcelo Correa, Inova CEO. "We use it regularly to tip the balance in our favor, whether to keep out competitors or to preserve our price point."
Beyond revenue generation, the new edition of mxHero brings an added dimension of cost savings. The new Zimbra Stats module analyzes storage and bandwidth usage on a per client basis. Given per unit costs for bandwidth and storage space, providers can get detailed insight into true costs of clients based on actual resource usage, information that can be used to better price services.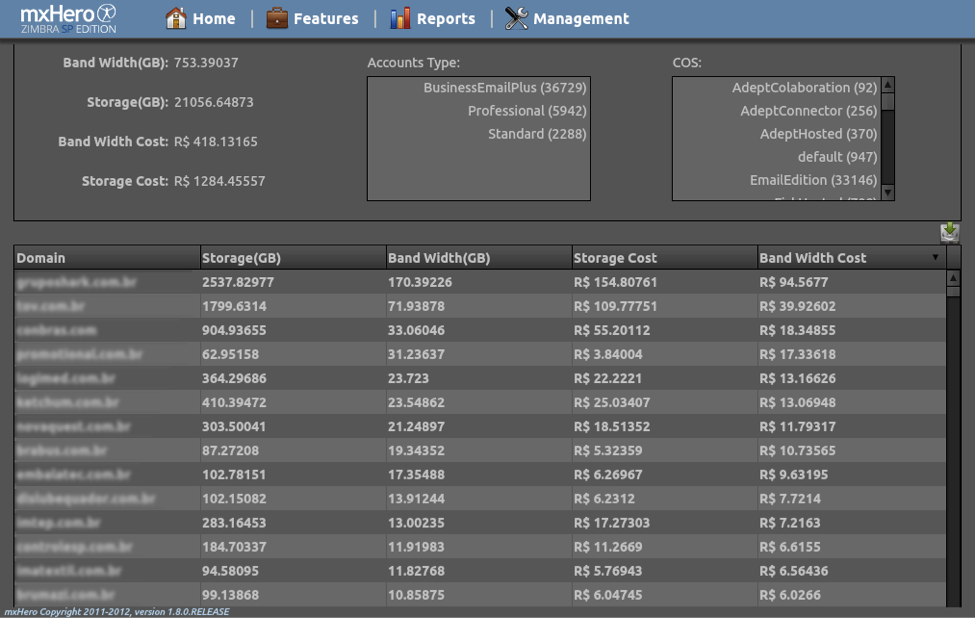 mxHero is deployed as a VMware Virtual Appliance or through an installation script directly onto any postfix or Zimbra installation. It includes a companion zimlet. mxHero capabilities are also supported on mobile devices. The latest release includes the following apps:
Read Once – send self-destructing email that can't be stored or forwarded by recipients;
Send As Personal – send email addressed to multiple recipients as though personal;
Enhanced Bcc – ensure that Bcc recipients are automatically copied when non-Bcc recipients reply.
mxHero Inc. is offering exclusively to Zimbra Service Providers free installation support and marketing materials to assist them in driving their Zimbra business with the most effective and tested mxHero value-add strategies.