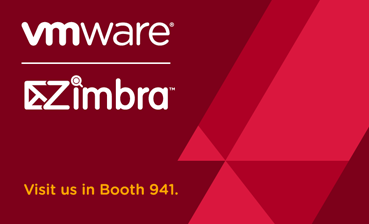 We are headed to Anaheim for this year's EDUCAUSE Conference next week and we are really looking forward to seeing everyone!   Since last year, we have started a new chapter as part of VMware and we have been working to integrate our products and channels to continue to bring you innovative, open source email and collaboration services that set the standards for web-based collaboration in the cloud.  We have a lot of events planned for this year's conference, and we'd like to invite you to join us to hear more about our product roadmap, share you feedback, get a sneak peek at some upcoming new features, and enjoy an evening of great food and jazz music, New Orleans style!
Visit the VMware/Zimbra Booth (#941)
We'll be showcasing the new features that will launch in the upcoming ZCS 7.0, Desktop 2.0 and Zimbra Connector for BES 5.0  releases later this year.  You'll see these new features along with demos of some of the other VMware products so stop by and see us in Booth #941.
Join the Zimbra Advisory Meeting on Tuesday, 10/12
Please help us shape the future of Zimbra.  You are invited to our Zimbra Advisory Meeting to discuss and share your feedback on our product roadmap and future releases.  If you have not already replied, please RSVP by Thursday, 10/7 to reserve your seat.
Date: Tuesday, October 12th
Time: 1-3 pm
Location: Sheraton Anaheim Hotel (900 South Disneyland Drive, 1.5 miles from the Anaheim Convention Center)
Transportation: A shuttle will be provided. Please meet at 12:30 PM at the Shuttle Stop in front of the Hilton Anaheim. The shuttle bus will be clearly marked indicating the destination as the Sheraton Anaheim Hotel. At the conclusion of the event, the shuttle will take you back to the Convention Center for the opening reception of EDUCAUSE 2010.
Space is limited, please RSVP by October 7th to:  events@zimbra.com
Customer Appreciation Dinner on Wednesday, 10/13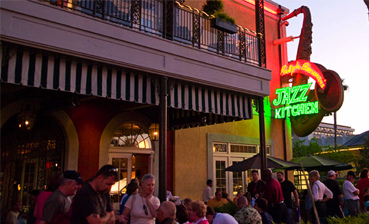 We cordially invite you to spend an evening with great friends, jazz music and food at Ralph Brennan's Jazz Kitchen.  If you have not already replied, RSVP by Thursday, October 7 to reserve your seat.
Date: Wednesday, October 13th
Cocktails: 6:30pm – 7:30 pm  (in the Courtyard)
Dinner: 7:30pm – 10:30 pm (in the Parlor Room)
Location: Ralph Brennan's Jazz Kitchen (Downtown Disney District)
Space is limited, please RSVP by October 7th to events@zimbra.com
Panel Discussion
Please join us for our discussion on "Next Generation Collaboration, the Cloud and Virtualization: How to Transform and Simplify IT", moderated by our very own Greg Armanini on Thursday, October 14th at 1pm in Room#210A.
We thank you for your continued support and feedback and we look forward to seeing you in Anaheim!