With last weeks release of Zimbra Desktop and our recent GA release of Zimbra for Ubuntu ( Download OSS or Network) it's now easier than ever to move your email client and server to Linux.


First you need to get your Zimbra Server up and running. Our community has been running Ubuntu for quite some time and now that it's GA our customers have the same choice. Zimbra's Network version now supports four Linux distributions (more if you count the 32bit and 64bit variants) and MacOS X.
* Red Hat Enterprise Linux 4
* SuSE Linux Enterprise Server 9
* openSUSE Linux 10.0
* Ubuntu 6
* MacOS X
Zimbra makes use of many existing open source projects such as Postfix, MySQL, and OpenLDAP. The Zimbra install is easy and painless. Answer a few simple questions about your server name, email domain, admin password, and verify your network and DNS settings. Zimbra should be up and running within a matter of minutes.
Ok let's move that mail.
Running Microsoft Exchange? Just use Zimbra's Exchange Migration Wizard (.pdf) [pictured below] A few simple steps let you pick the users you want to migrate directly from Active Directory. you can filter the email (skip junk and trash for example) and select a date range on calenders if you choose.
Zimbra to Exchange Migration Wizard Welcome Screen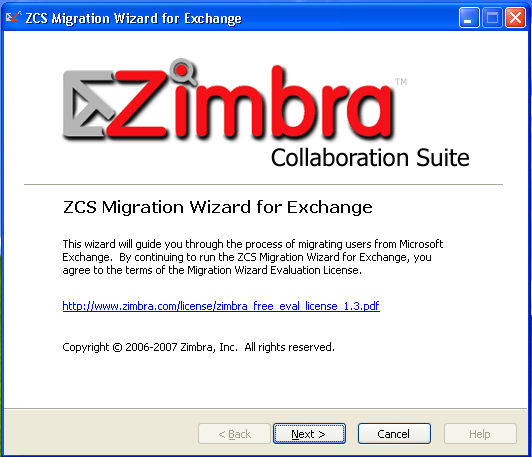 Exchange Migration Wizard Server Details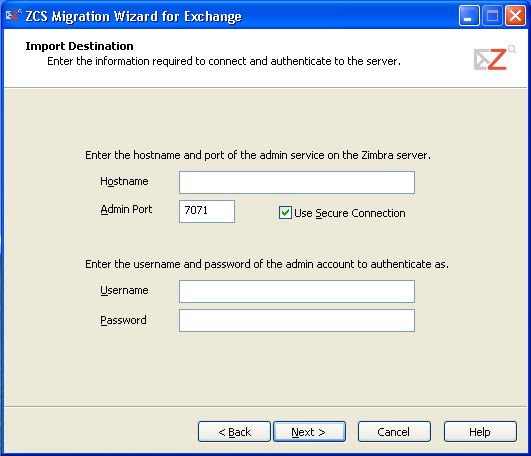 Using Outlook and wish to migrate your PST file(s)? Not a problem! Zimbra's Outlook Migration (.pdf) tool makes dumping those PST files into Zimbra easy.
Zimbra Outlook(PST) Migration Tool Options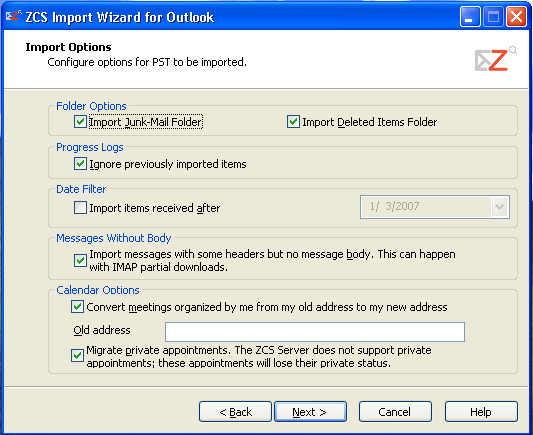 Migrating from other legacy messaging platforms? Tips and tricks for Email User Migration can be found on the Zimbra Wiki.
Now that you've imported or migrated your email it's time to setup your email client. Don't need offline access then fire up your browser and take Zimbra's ajax client for a spin. The AJAX client supports Firefox, Internet Explorer, and Safari. Zimbra offers Zimbra Desktop as a way to take your email and collaboration experience with you on the road but has compatibility options for those of you who like the email client they are using today.

Got questions? Post a comment or drop by the Zimbra Forums and we'd be happy to help.